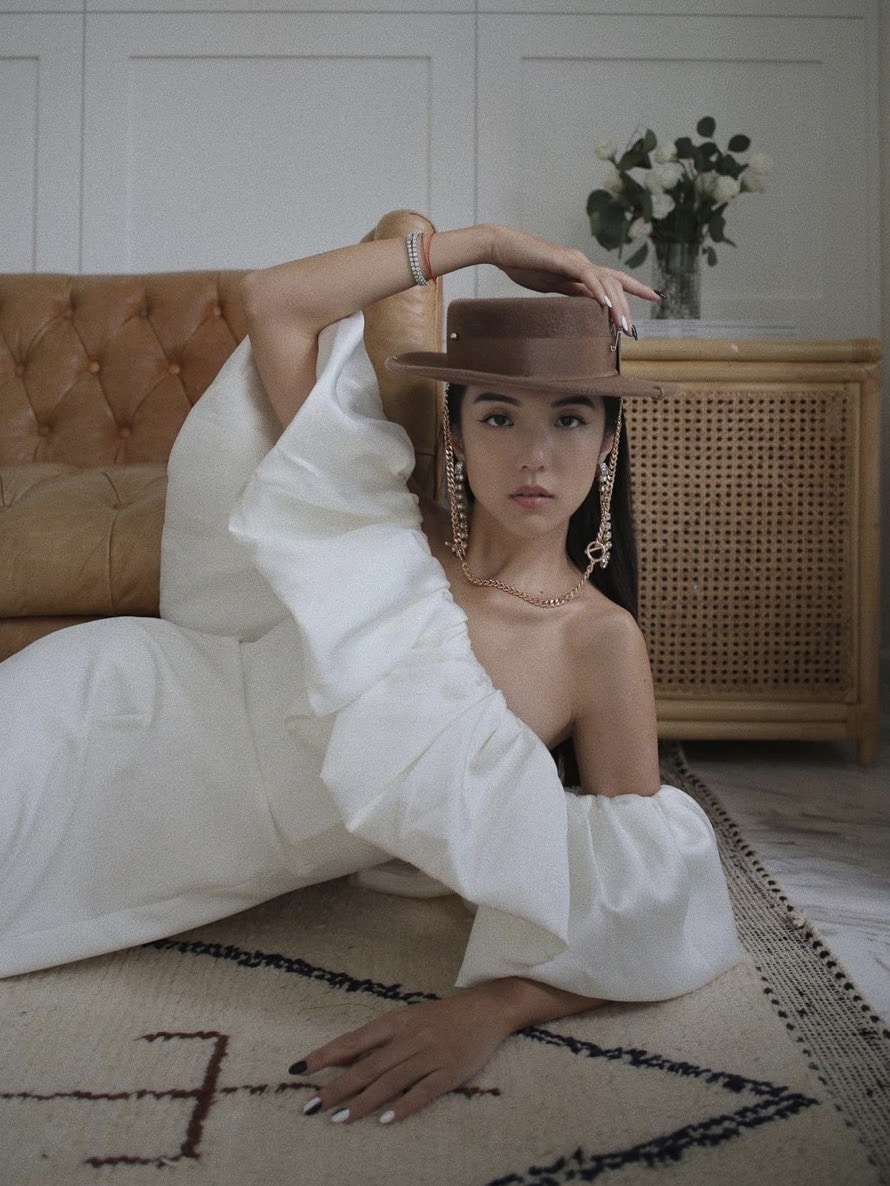 We Love Her Dresses…How To Dress Like Yoyo Cao
@YOYOKYLALA / INSTAGRAM
We Love Her Dresses…How To Dress Like Yoyo Cao
Yoyo Cao is just one of those fashionistas everyone loves. While others have a nice style that can either be favored or hated, Yoyo really does have a versatile wardrobe that everyone loves. Whether it's her effortless loose styles or the occasional bold prints, she knows just how to style her dresses–and style them well. It's not everyday you come across a style thats this wearable, even for the gals who don't like dresses at all. But when comfortability is in the picture, it's hard to say no to her looks. After all, don't we all want more effortless looks to get ready in the matter of minutes? From the weekday to the weekend, dresses are the perfect addition to any lazy girl's closet. Scroll to explore our favorite 15 designer pieces inspired by Yoyo Cao herself.
The Iconic Yoyo Cao Dress
If there's anything Yoyo Cao's style is about, it's plain, dramatic babydoll dresses. After all, can a girl ever get too many comfortable outfits like these? While we all love bodycon pieces from time to time, we could all use a break from the tight clothes. Better yet, styling these looks are a breeze when everything looks so effortless and care-free. So if you're into Yoyo's favorite dress style, we've got just the piece for you. The GABRIELA HEARST Elias Lace And Cotton-poplin Dress is one worth sharing. This dress is the perfect balance between high fashion and an effortless style you won't get enough of. Paired with any shoes and handbag you please, you can dress this ensemble look up or down–whichever way you prefer. Thanks to Yoyo Cao's style for this!
Shop Yoyo Cao's Dress Style
HEMANT AND NANDITA Ruby Dress

$

444

MOON RIVER One Shoulder Midi Dress

$

102

HUTCH Puff-Sleeve Cut-Out Mini Dress

$

180

ZIMMERMANN Dancer Frilled Gown

$

2,700

SIGNIFICANT OTHER Clementine Dress

$

332

GABRIELA HEARST Elias Lace And Cotton-poplin Dress

$

2,072

ISABEL MARANT Jaena Lace-paneled Midi Dress

$

740

SISTER JANE Carina Tweed Mini Dress

$

135

SUNDAY IN BROOKLYN Cut-Out Midi Dress

$

160

CO Tiered Cotton-blend Dress

$

596

MANGO Collar Mini Dress

$

60

LIKELY Zoel Fit-&-flare Mini Dress

$

228

LOUISA PARRIS Pite Printed-silk Kaftan Dress

$

764

DOLCE & GABBANA Off-the-shoulder Cotton Poplin Dress

$

1,345

ANTHROPOLOGIE Velvet Empire Waist Midi Dress

$

180
Prints For A Change
Yoyo Cao doesn't always wear solid dresses–at times, you'll catch her in a daring print. After all, go big or go home, right? Whether it's leopard or an abstract design, there are many patterned dresses on the market right now. Just take a look at the DOLCE & GABBANA Off-the-shoulder Cotton Poplin Dress and the LOUISA PARRIS Pite Printed-silk Kaftan Dress. They're great for snagging dupes of Yoyo's love of prints, while also making your days a lot easier. Just think about all of the headaches you could life if you're dress handing all of the styling for you. With the slip of some solid sandals or booties, you'll be on your way to a Yoyo Cao dress inspired day or night! What about that for a win-win?
Get The Look: Jeanne Damas Dress Style