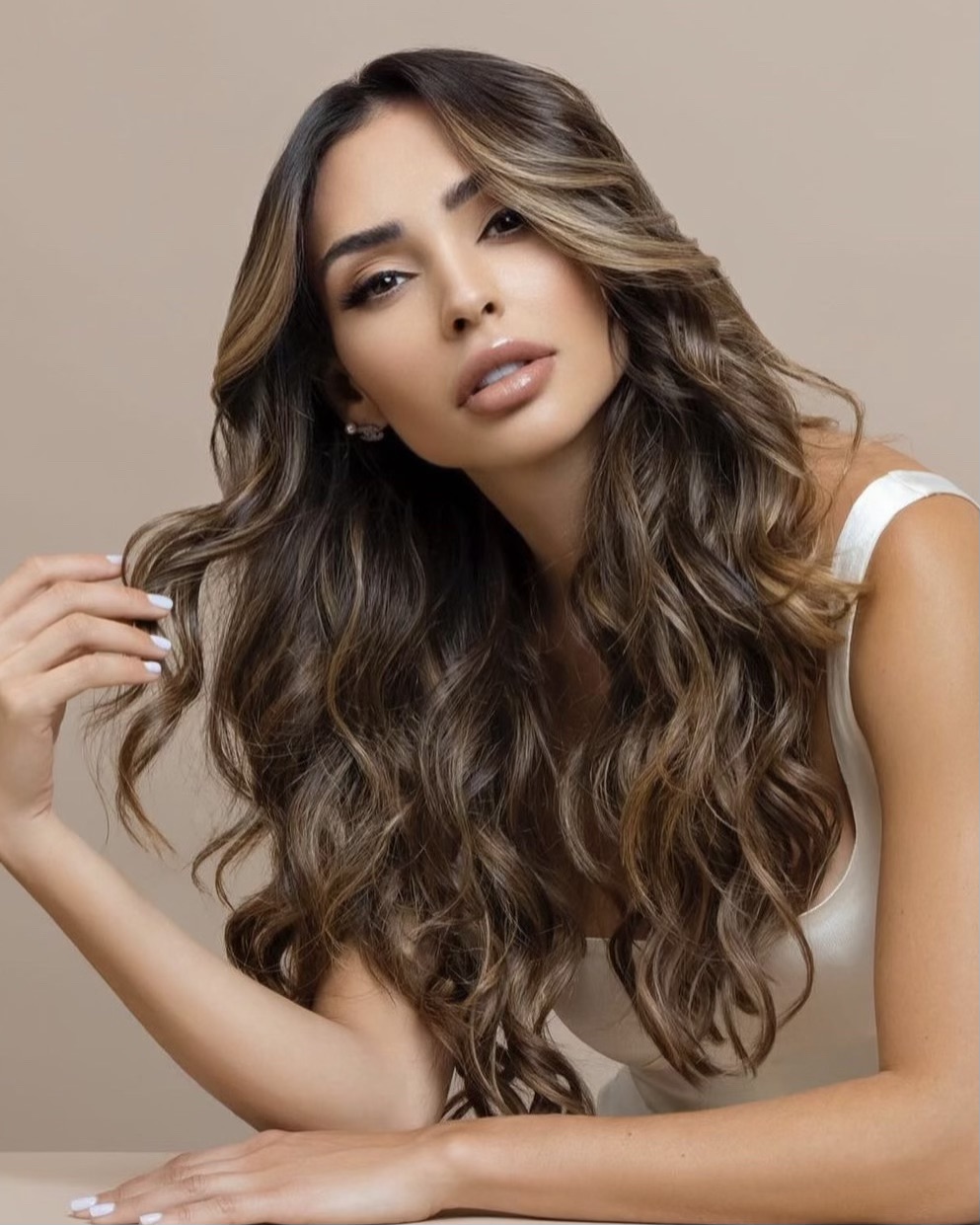 We Love Her Dresses…How To Dress Like Suh Marcelino
@suhmarcelino / Instagram
We Love Her Dresses…How To Dress Like Suh Marcelino
If elegant, sophisticated fashion is your thing, look no further than Suh Marcelino's dress style. With the icon's exquisite taste and unparalleled pieces, Suh's style has won the hearts of fashionistas worldwide. Whether she's gracing the red carpet or jet-setting to luxurious destinations, she always manages to look put together. However, some looks are beyond just looking put together. Suh's fashion choices are a masterclass in elegance and refinement—no matter their environment. Looking to capture the style for yourself? Join us as we unravel the secrets behind Suh Marcelino's dress styled how you too can look just as glamorous.
Suh Marcelino's Sophisticated Dress Style
When it comes to Suh Marcelino's dress style, the fashionista sure knows how to make an entrance with her refined elegance. Each of her dresses reflect a perfect blend of timeless classics and contemporary trends. From perfectly tailored sheath dresses to flowing maxis, Suh's wardrobe is a treasure of elegant fashion. Not to mention, she also sets the standard for accessorizing these incredible pieces.
For example, the KHAITE The Milo White Dress is a simple look, yet quite the view. Paired with statement jewelry and shoes—or even more dainty pieces, you'll find that this piece is a timeless staple. Whether you're attending a chic cocktail soirée or another glamorous event, Suh Marcelino's dress style comes in handy when you need it. And dresses like these will always look sophisticated–just like the icon herself.
Shop Suh Marcelino's Dress Style
STAUD Blue Wells Midi Dress

$

285

LIKELY Hara Dress

$

228

KHAITE The Milo White Dress

$

3,400

RACHEL GILBERT Rue Front-slit Midi Dress

$

1,065

TOP SHOP Satin Slip Dress

$

102

ELLIATT Times Dress

$

230

ELLIATT Jacinda Dress

$

165

MICHAEL COSTELLO Revolve Beatriz Midi Dress

$

278

SUPERDOWN Arina Maxi Dress

$

98

MARA HOFFMAN Net Sustain Paula Convertible Wrap-effect Tencel Lyocell And Linen-blend Midi Dress

$

550

PATBO Hand Beaded Pearl & Crystal Gown

$

5,000

NATALIE ROLT Arabella Dress

$

440

OSCAR DE LA RENTA Guipure Lace Gown

$

4,990

SELF-PORTRAIT Off-the-shoulder Crystal-embellished Corded Lace Midi Dress

$

580

HALSTON Whitney Gown

$

595
A Little Elegance Goes a Long Way
One of the most lessons we can learn from Suh Marcelino's dress style is to embrace simple silhouettes. However, while most of the icon's wardrobe is simple, each piece is still glamorous no doubt. Suh shows us that elegance doesn't require doing too much. Instead, it's all about showing  off well-tailored, timeless designs that stand the test of time. Investing in classic pieces is a mantra Suh abides by, and it's no wonder why. These versatile staples can effortlessly transition from casual daytime chic to glitzy evening affairs, ensuring you're always fashionably prepared for any occasion.
Our favorites to note are the OSCAR DE LA RENTA Guipure Lace Gown and the NATALIE ROLT Arabella Dress. While you could certainly opt for a plain old little black dress, these offer a little more than the average piece. And before you reach for an old piece, remember that Suh Marcelino's dress style is all about taking things to the next level. With one of these incredible dresses in your closet, there's no where you can't go.