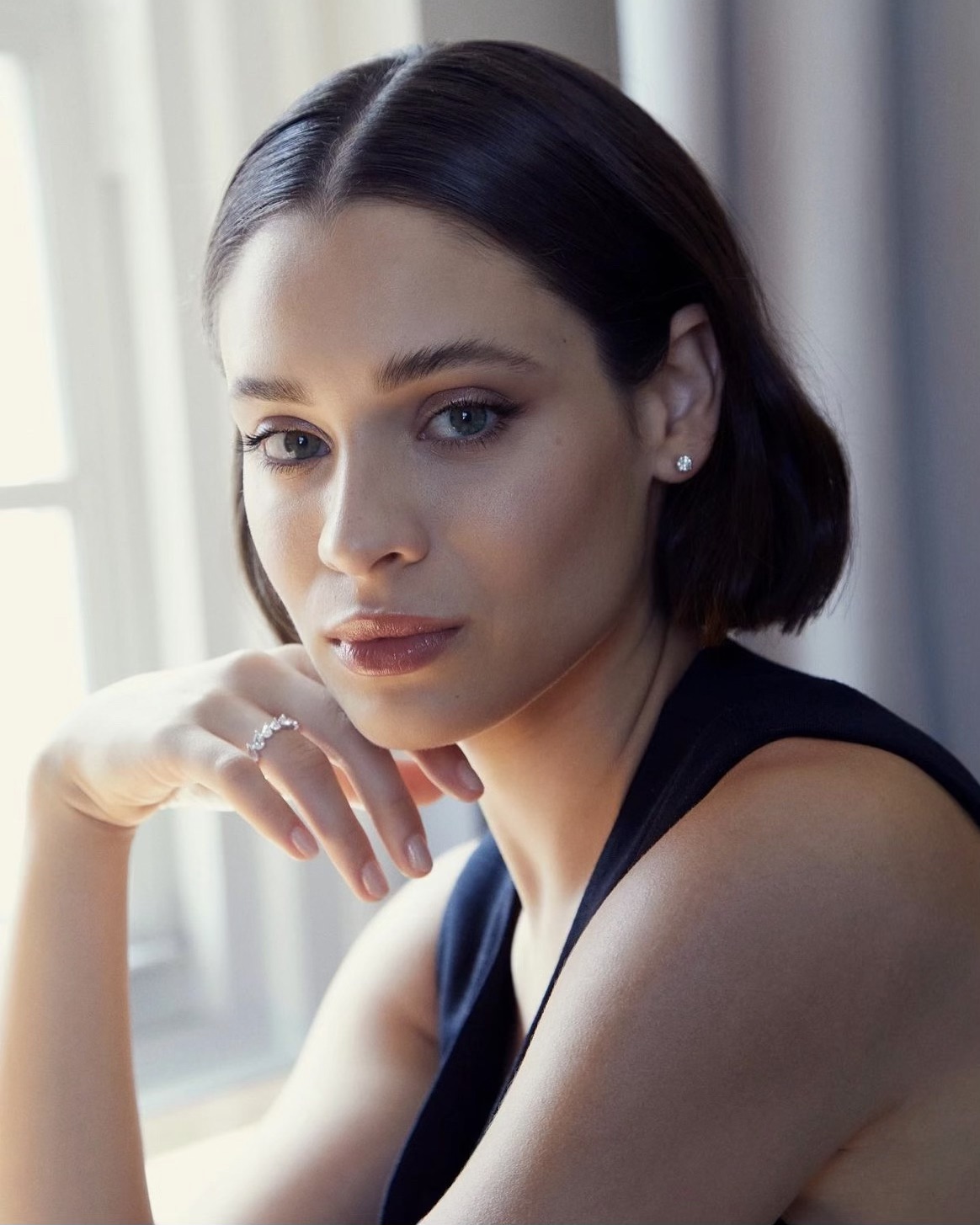 We Love Her Dresses…How To Dress Like Daniela Melchior
@danielamelchior / Instagram
We Love Her Dresses…How To Dress Like Daniela Melchior
Admiring Daniela Melchior's dress style? Well, summer is in full swing, and it's time to update our wardrobes with the hottest trends. And when it comes to unique fashion choices, one celebrity stands out—none other than the talented Daniela herself. Known for her unpredictable and effortlessly chic ensembles, this Portuguese actress serves as an inspiration for women who love to stay trendy and stylish. Whether she's gracing the red carpet or spotted off-duty, her fashion choices never fail to impress. However, what truly sets her style apart is that each end every piece brings a surprise. You never see what's coming next. So, before the rest of the season unfolds, scroll these 15 looks inspired by Daniela Melchior's dress style for the ultimate summer wardrobe.
Daniela Melchior's Unpredictable Dress Style
When it comes to fashion, Daniela Melchior's dress style is all about taking risks that you're comfortable with. She always manages to embrace new silhouettes, colors, and patterns, creating a trendy yet classy look. Whether she's rocking an elegant gown or a sultry mini, Daniela knows how to get her audience's attention. She effortlessly proves that mixing and matching different styles can create a truly incredible and unique statement. However, that doesn't mean you need to love it all to capture the star's iconic look.
If you want to snag Daniela's unpredictable taste, don't be afraid to experiment. For example, the SUPERDOWN Dex Mini Dress is a dress made for the fearless. With the right accessories, you can effortlessly look put together in the matter of minutes no matter where you're headed. Remember, fashion is all about expressing your personal identity and embracing the unexpected. Daniela Melchior's dress style is just an added boost to get you there.
Shop Daniela Melchior's Dress Style
ST. AGNI Semi-sheer Silk & Cotton Midi Dress

$

585

OSCAR DE LA RENTA Strapless Sweetheart Neck Dress

$

4,990

STELLA MCCARTNEY Caped Crepe Dress

$

2,200

FREE PEOPLE Intimately FP Bad For You Slip Dress

$

118

GUCCI Cape-effect Cutout Draped Jersey Gown

$

8,500

VICTORIA BECKHAM Body Cutout Stretch-knit Midi Dress

$

750

CLIO PEPPIATT Starfish One-sleeve Embellished Stretch-crepe Gown

$

1,785

ALAÏA Vienne Strapless Long Dress

$

2,540

THE BAR Pierre Gown

$

598

MISHA X REVOLVE Evianna Satin Gown

$

447

COSTARELLOS Bridal Aspasia Halterneck Gown

$

2,504

RIXO LONDON Attiya Lace-trimmed Leopard-print Crepe Midi Dress

$

375

SUPERDOWN Dex Mini Dress

$

74

DOLCE & GABBANA Off-the-shoulder Draped Stretch-jersey Gown

$

2,995

HOUSE OF CB Satin Mermaid Gown

$

375
Elegance Wherever She Goes
No matter the occasion, Daniela Melchior's dress style is always elegant. Whether she's attending a red carpet event or enjoying a casual outing, her fashion choices remain consistently polished and refined. Moreover, she has an affinity for tailored dresses that beautifully enhance her figure and showcase her impeccable sense of style. In fact, Daniela often opts for classic silhouettes, such as A-line or sheath dresses, which possess a timeless appeal and flatter individuals of any body type.
To achieve a similar level of elegance, focus on pieces like the MISHA X Revolve Evianna Satin Gown. Investing in well-structured and tailored dresses will enhance your best features. Similarly, the THE BAR Pierre Gown is perfect for those who appreciate luscious fabrics. Not only do they adda touch of luxury for your closet, but they also help instantly elevate your overall look. Paired with new accessories, Daniela Melchior's dress style is just what you need to take your wardrobe to the next level.