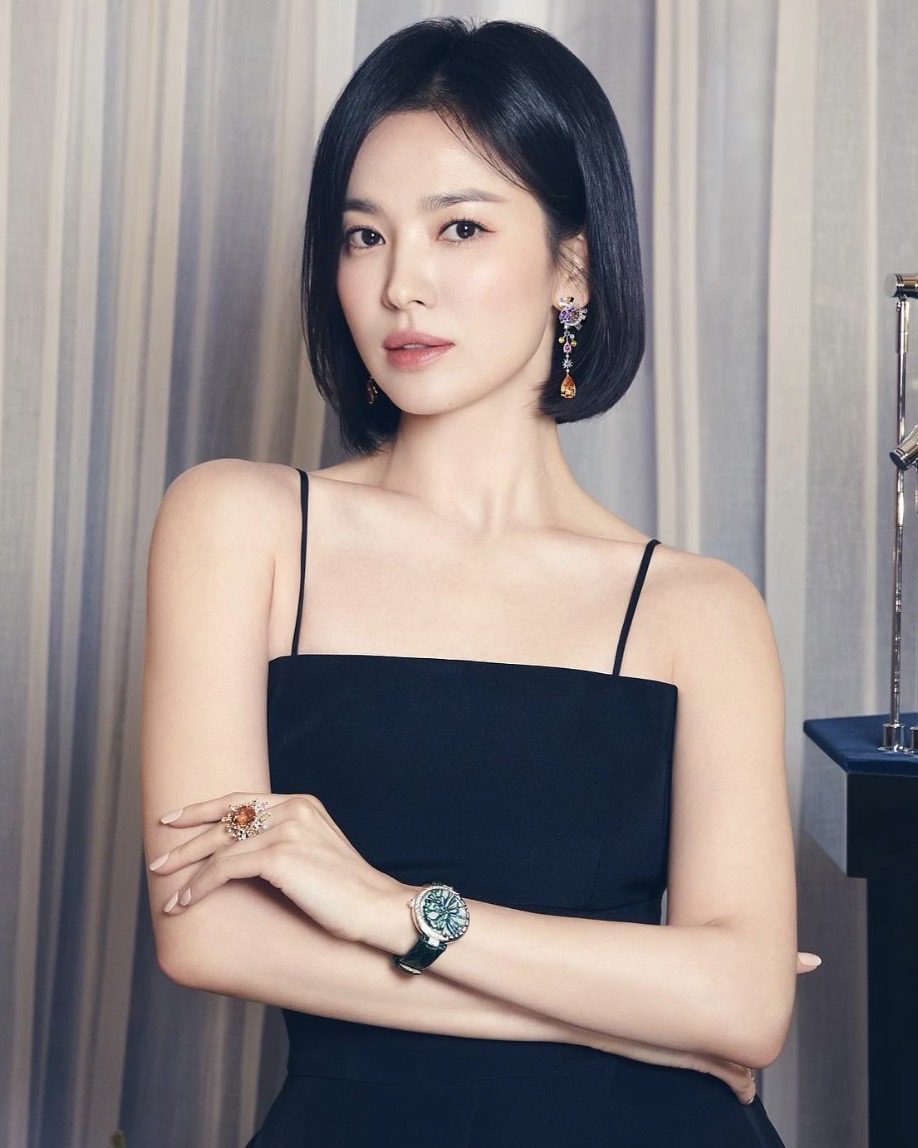 @kyo1122 / Instagram
We Love Her Dresses…How To Dress Like Song Hyekyo
Song Hyekyo's dress style is synonymous with elegance and sophistication in the fashion industry. The South Korean actress has been gracing the silver screen for over two decades, and her simple style choices have always left a lasting impression. Her simple yet elegant dress style has made her a style icon across the globe thanks to a number of noteworthy looks.
Regardless of her ensemble, Song will always been a trendsetter in the industry. Each of her appearances have been the talk of the town, with her dresses always being the most memorable. From a simple black style to a princess gown, Hye-Kyo's dress style always makes a statement without being over-the-top. Besides, isn't that what we all look for?
Song Hyekyo's Love For The Simple Details
One of the key features of Song Hyekyo's dress style is its simplicity. The fashion icon believes that a dress doesn't need to be overly embellished to make an impact—and each of her looks prove this to be true. Her love for clean lines, neutral colors, and minimal accessories makes her the perfect style inspiration for those looking to build a timeless wardrobe.
Not to mention, the trend of quiet luxury has been on the rise. The perfect dress to get the look is the MARKARIAN Thalia Off-the-shoulder Silk-faille Gown. While certainly an example of quiet luxury, luxury basics are always a smart buy. This trend is all about classic details that are not too flashy, as shown in this style. Minimalism is a wave we'll all be an apart of in the coming months—whether you're a flashy dresser or not. And you can't get any better than Song Hyekyo's dress style to fit right in.
Shop Song Hyekyo's Dress Style
A Perfect Dress Style At The Perfect Time
Another noteworthy aspect of Hyekyo's dress style is how versatile each piece is. The fashionista is equally at ease in a classic cocktail dress as she is in a modern mini dress. Her ability to blend modern and traditional elements is unmatched compared to others in the industry. Our favorite style to get the look would have to be the LULUS Amelia Plunge Neck Trumpet Gown. Her simple yet elegant dress style is timeless and versatile, lasting seasons to come. And with how fast trends move, it's always great being able to turn to the same piece from time to time.
On the other hand, the SAU LEE Priyanka Dress is another dupe for the style, but also a bit trendier. This pick offers a balance between minimalism and trending elements we all look for today. After all, as quiet luxury takes over fashion, it's important to experience all of the fun trends that exist. Song Hyekyo's dress style will undoubtedly remain relevant for years to come, but it also makes the perfect base for a trendsetting wardrobe. As for the year of 2023, you won't need any other style inspiration than the excellent you see right here.
Get The Look: Tina Leung Dress Style