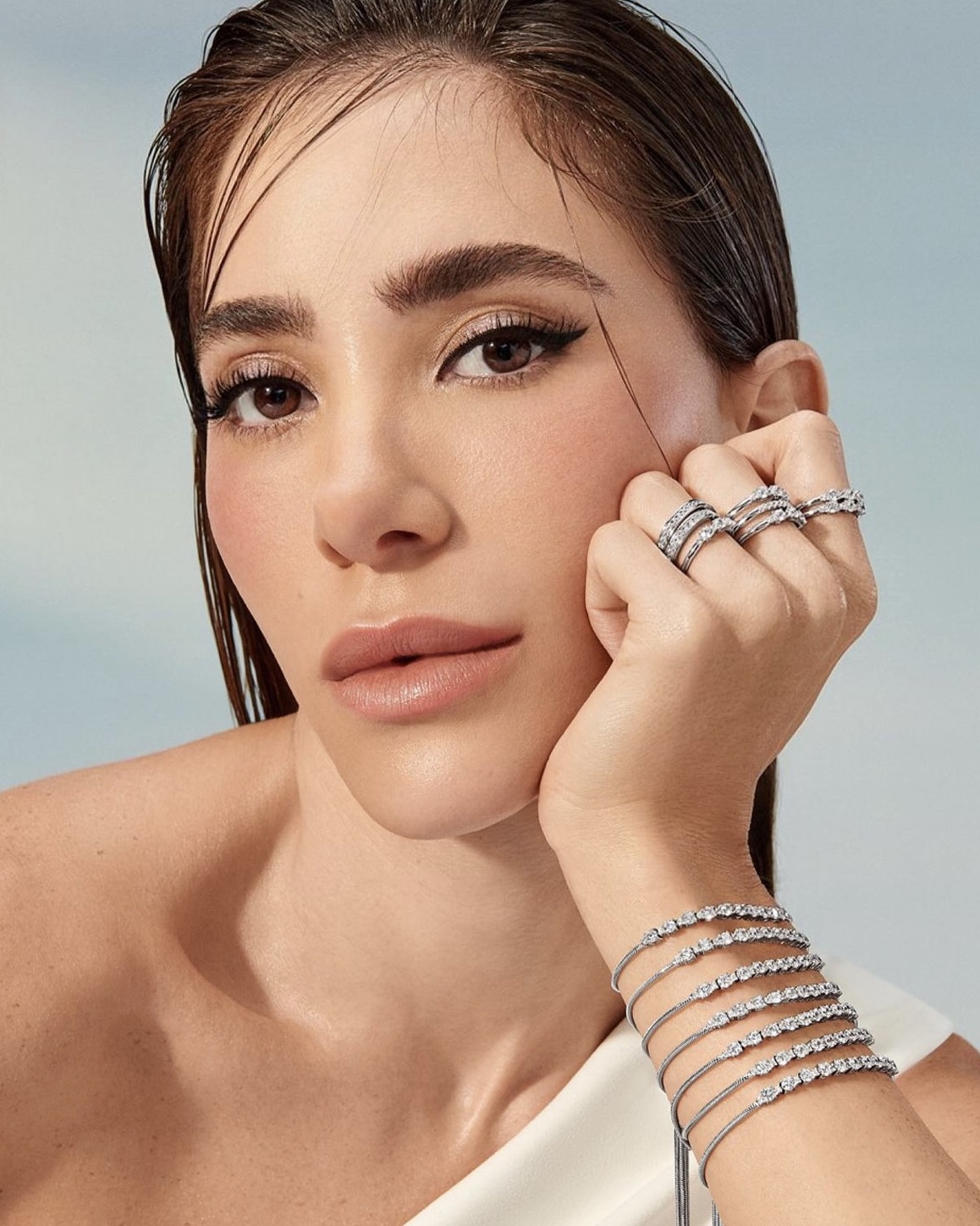 @romananovais / Instagram
We Love Her Dresses…How To Dress Like Romana Novais
If you've ever seen Romana Novais's dress style, you'll know that the fashion influencer effortlessly shows grace and elegance. Her way of choosing clothes is truly impressive, with unique shapes, light fabrics, lovely designs, and bright colors. This mix creates the core of her stylish look from dress to dress. However, if you're excited to add a bit of Romana's style to your own wardrobe, get ready for a fun adventure. Whether you're jet-setting through Italy or simply enjoying a cozy fall at home, these pieces will do magic for your wardrobe too. In this edit, we're uncovering Romana Novais's dress style, giving you tips on how to make it part of your own fashion choices.
Romana Novais's Dress Style
Romana Novais's dress style isn't just iconic. In fact, the fashionista is a master of style, putting together outfits that blend elegance and charm seamlessly. Her choice of dresses is like an art canvas, where interesting cuts redefine typical shapes. Additionally, sheer fabrics add an airy touch that lifts her outfits to perfection. Patterns, carefully selected, bring an air of sophistication, while colors come together in a beautiful mix of vibrancy. From formal gatherings to casual outings, Romana's style teaches us how to tell a story with our fashion choices.
The DOLCE & GABBANA Bustier Midi Dress is a great example of this. Going with the bolder look isn't exactly her motto, although it might seem like it. Moreover, the trick to Romana's style is going with the look that's most chic. Many dresses are elegant, but finding one that's classy and sophisticated can be a challenge. Not to mention, Romana Novais's dress style is always on-trend and ready to take on the world.
Shop Romana Novais's Dress Style
VALENTINO Faille Off-the-shoulder Mini Dress

$

5,600
Femininity In All Of Its Glory
Romana Novais's dress style is a celebration of pure femininity, seen in every stitch and fold. With great expertise, she selects pieces that highlight a woman's graceful figure, allowing confidence to shine through naturally. Moreover, light fabrics, a key part of her style, delicately drape, hinting at an understated allure that leaves a memorable mark. Elegant patterns, whether floral or geometric, echo a sense of refinement that is distinctly Romana. And when it comes to colors, they're not just shades; they're statements, infusing energy and vivacity into every outfit. From bright blue to black, she wears them all.
Snagging Romana Novais's dress style is all about embracing the very core of feminine strength. If you're on the hunt for the perfect look, peek at the SIMKHAI Signature Joy Mini Dress. A tribute to beauty in all its wonderful forms, styles like these are effortless to wear. Similarly, the CULT GAIA Adelie Knit Dress is a versatile addition to any woman's wardrobe. So, if you find yourself searching for a winner, look no further than these.
We Love Her Dresses…How To Dress Like Dy Miryan