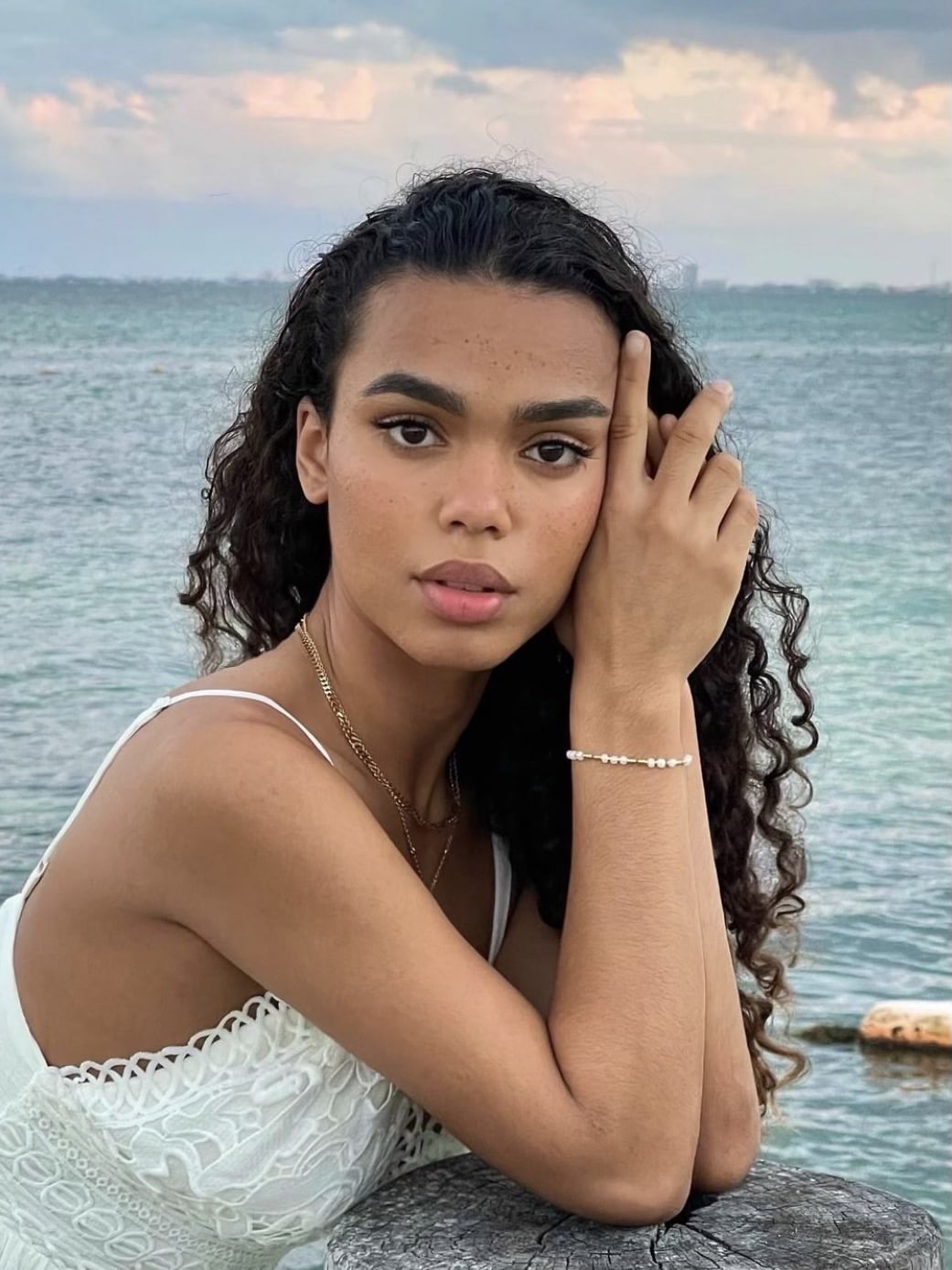 We Love Her Dresses…How To Dress Like Natalia Caban
@NATALIA.LOVE.CABAN / INSTAGRAM
We Love Her Dresses…How To Dress Like Natalia Caban
You can't really miss Natalia Caban's style. Although a model, she seems to make anything look good off the catwalk. From the most simple, basic pieces, she somehow makes anything look quite effortless, yet extravagant. Especially with the spring season here, we could all use a bit of these care-free, stylish hacks. Luckily for you, hacking Natalia's style doesn't require being a model. Snagging basic mini dresses is an easy journey with how many are on the market. The best part is that you also don't need any fancy styling tricks or accessories at all. With what designer pieces we have in store, you'll wonder why you didn't have them sooner. Scroll to explore our favorite 30 dresses inspired by Natalia Caban and her effortless, supermodel style.
The Simplicity Of Natalia Caban's Style
Did we mention Natalia Caban's style is very simple? Seemingly basic, it's far from it! All it takes is a bit of curve-hugging silhouettes and eye-catching colors to grab someone's attention. Better yet, Natalia doesn't always have her eye on what's "eye-catching." Don't favor bright colors? No problem! These simple, classic dresses will do the trick.
The ELLIATT X REVOLVE Cordae Midi Dress and the MICHAEL COSTELLO x REVOLVE Cross Front Maxi Dress are great to keep on-hand this spring and summer season. 2022 is all about expression and what better way to do that than show off your curves in a solid dress? Easy to slip on, style, and wear–they're the most ideal options for anyone looking for a new go-to ensemble. Just simply rock an effortless hairstyle and minimal accessories like Natalia Caban for an all-in-one off-duty look.
Shop Natalia Caban's Dress Style
LOVESHACKFANCY Valente Mini Dress

$

495

NORMA KAMALI Cayla Side Drape Gown

$

150

ZIMMERMANN Andie Drop Waist Mini Dress

$

1,100

EMILIA WICKSTEAD Talia Square-neck Twill Dress

$

1,155

ASCENO Bordeaux Silk-satin Midi Dress

$

419

KISS THE SKY Ruffle Hem Mini Dress

$

69

ELLIATT Cordae Midi Dress

$

225

HOUSE OF HARLOW 1960 x REVOLVE Gerona Mini Dress

$

218

AMANDA UPRICHARD Sandrine Dress

$

273

RASARIO Lace-up Duchesse-satin Midi Dress

$

1,785

RASARIO Fringed Lace Mini Dress

$

1,595

SIGNIFICANT OTHER Aries Smocked Halter Mini Dress

$

265

SUPERDOWN Grace Cross Front Dress

$

72

MICHAEL COSTELLO x REVOLVE Cross Front Maxi Dress

$

238

ALAïA Cutout Silk-chiffon Halterneck Midi Dress

$

6,730
Tight Silhouettes You Can't Miss
While Natalia Caban loves her solid colors, that's not all there is to her style. If there's one thing to notice about her wardrobe, it's that it's filled with mini dresses–specifically tight mini dresses. Although not every gal is a fan of them or likes a tight hugging fit, there's much more to tight minis. The EMILIA WICKSTEAD Talia Square-neck Twill Dress and the SIGNIFICANT OTHER Aries Smocked Halter Mini Dress are here to prove that bodycons can really be for everyone. Especially on those days where the head is just too much to handle, we can thank Natalia for the inspiration. After all, why put on the extra pounds of fabric just to be uncomfortable later? With tight mini dresses, you can layer or wear them alone–the choice is yours.
Get The Look: Brenna Anastasia Dress