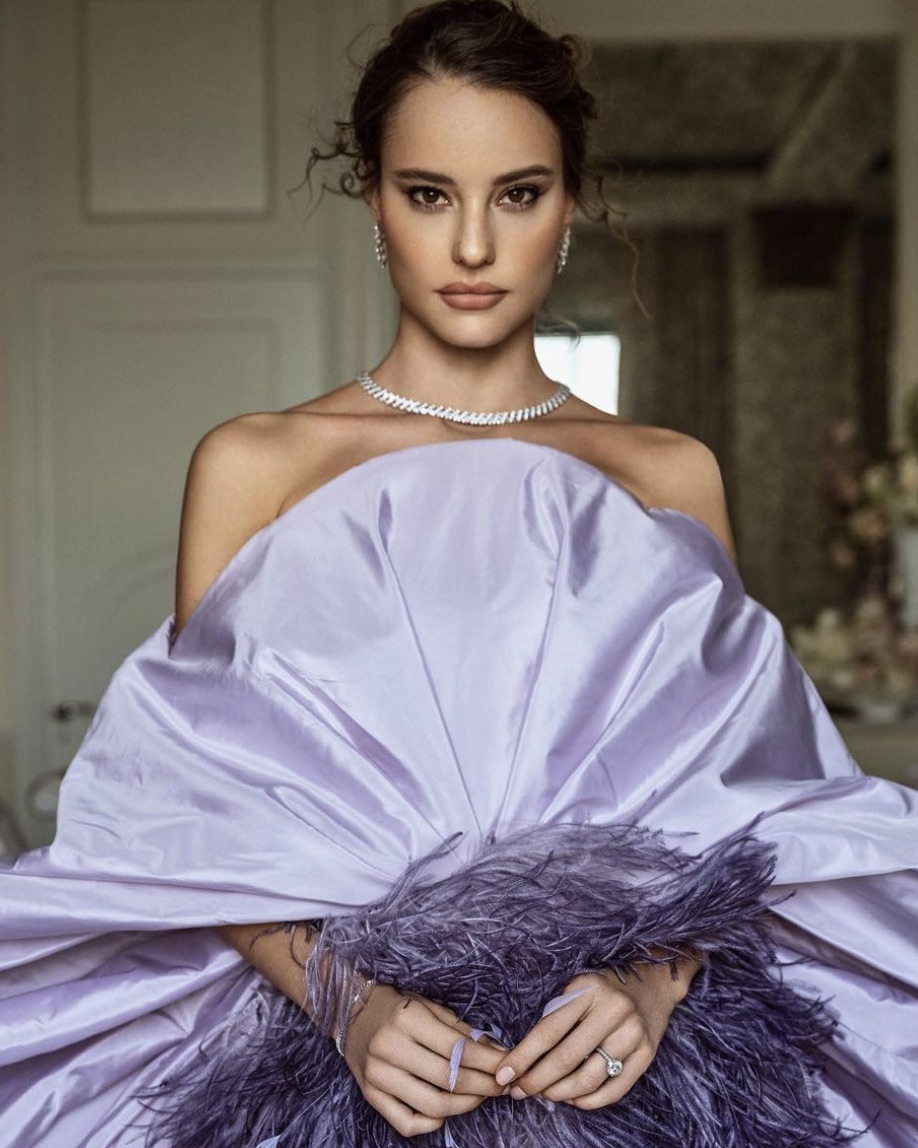 We Love Her Dresses…How To Dress Like Bruna Bueno
@brunabuenos / Instagram
We Love Her Dresses…How To Dress Like Bruna Bueno
In the realm of fashion, there are those whose dress sense leaves an incredible mark—like Bruna Bueno's dress style. The fashionista is undoubtedly one such individual, effortlessly gracing the scene with her playfulness taste. Undoubtedly, one cannot deny that each of her looks give off a never-before-seen charm, and an undeniable touch of sexy. Furthermore, her ensembles are proof that feminine fashion and glamour do go hand-in-hand. So, whether you're drawn to her summer-ready looks or here carpet appeal, Bruna Bueno's dress style is the perfect inspiration. Every one of her outfits is a celebration of effortless beauty—beauty that you too can wear yourself. Regardless of what you already own, you'll find these new additions to be your best purchase yet.
Bruna Bueno's Dress Style For Summer & Beyond
As summer comes to an end, Bruna Bueno's dress style shines like a hub of inspiration. Every dress she adorns seems tailor-made for the warm days and balmy nights, capturing the very spirit of the season. But here's the catch—her playfulness knows no bounds, and neither should yours. While summer won't hear soon enough, the essence of her style remains as captivating as ever. Embrace the charm that her dresses exude, and you'll find yourself seamlessly transitioning from season to season. After all, there are no rules in fashion.
Looking to get the summer chic look? Try the LIKELY Marley Dress and the ZIMMERMANN Cold-shoulder Polka-dot Plissé-chiffon Mini Dress. These two incredible dresses undeniably showcase the very confidence Bruna spreads. And before you think about skipping out on this because of fall—think again. In fact, summer-inspired styles are perfect for heading out on fun fall nights. Whether it's a casual get-together with the girls or date night, there's the beauty of Bruna Bueno's dress style is at the top.
Shop Bruna Bueno's Dress Style
ALESSANDRA Silk Floral Mini Dress

$

1,945

BA&SH Kanel V-neck Cutout Twill Dress

$

420

ZIMMERMANN Cold-shoulder Polka-dot Plissé-chiffon Mini Dress

$

650

PEIXOTO Wyatt Dress

$

158

MUGLER Black Semi-Sheer Minidress

$

1,990

SAU LEE Kimberley Dress

$

595

LIKELY Marley Dress

$

268

AREA Black Butterfly Cutout Mini Dress

$

795

MAC DUGGAL Ruffle Puff Sleeve A-Line Gown

$

798

MAC DUGGAL Embellished Ruffle One-Shoulder Gown

$

598

THE BAR Pink Henri Gown

$

498

SABINA MUSÁYEV Renata Dress

$

295

NEEDLE & THREAD Hattie Ruffle Strapless Ankle Gown

$

809

NORMA KAMALI Long Sleeve Sweetheart Side Drape Gown

$

215

NORMA KAMALI Off the Shoulder Fishtail Gown

$

295
Femininity Rules Her Wardrobe
The very essence of Bruna Bueno's dress style lies in her unapologetic embrace of femininity. Her wardrobe is a treasure of dresses that celebrate the elegance of being a woman. Whether it's a flowing maxi dress or a curve-hugging mini, each piece was made for confidence in every way possible. However, it's not just about the dress; it's about the confidence that comes with knowing you're embracing your femininity in its entirety. Bruna's style is a reminder that being feminine is a power. In fashion, each dress is a canvas on which you can effortlessly paint your own narrative of grace and beauty.
If you're looking to snag the look, try going with the THE BAR Pink Henri Gown. While most would steer away from an eye-catcher like this, we couldn't recommend it enough. Pair it with your favorite transition heels and accessories and you'll neb on your way to capturing Bruna Bueno's dress style in no time.
We Love Her Dresses…How To Dress Like Suh Marcelino