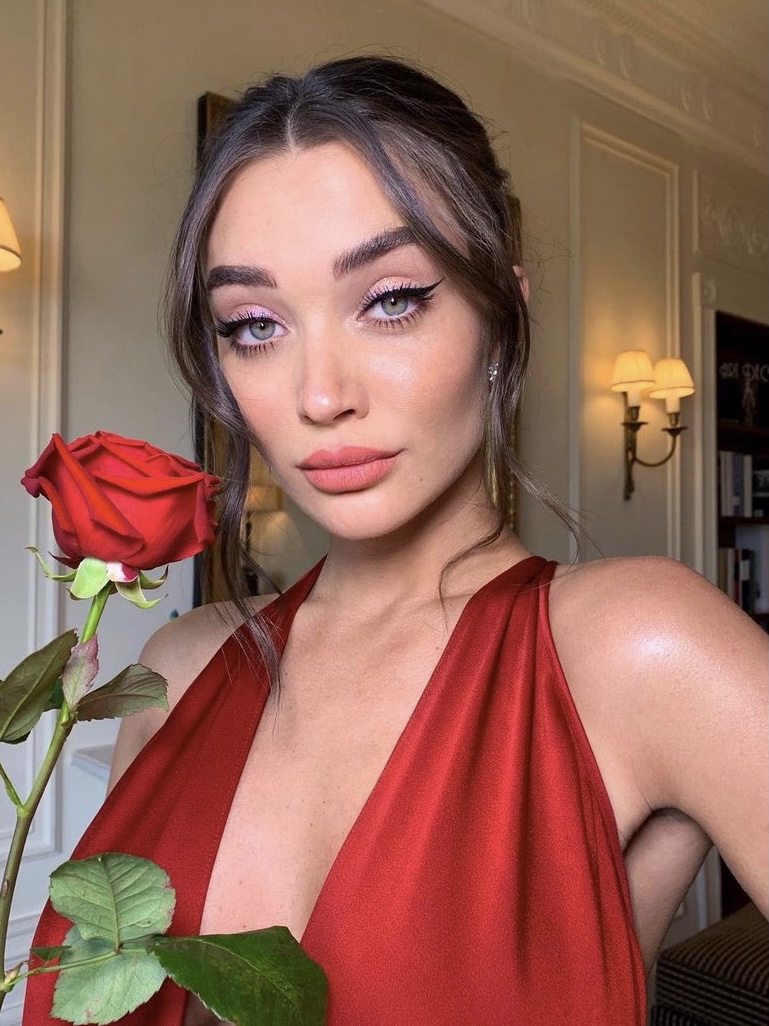 We Love Her Dresses…How To Dress Like Amy Jackson
@IAMAMYJACKSON
We Love Her Dresses…How To Dress Like Amy Jackson
Amy Jackson is no doubt a fashion inspiration. Every dress and outfit is one to note, buy and cherish. With the season change upon us, we had to share one of our favorite Influencer's best looks. While she is most known for her formal evening and event attire, we've found the top 15 dresses for every girl to enjoy. There's no need to have anything marked o the calendar to enjoy an Amy Jackson dress, just the willpower to slip it on. With just one of these pieces in your closet, you'll surely make everyday seem and look special. Scroll to uncover our most adored looks from the fashionista and the recommended pieces to bring them home.
An Amy Jackson Style Dress That Speaks For Itself
It's no surprise that across the Amy Jackson style, she manages to keep it so chic. The fashion mogul surely has events to dress her best to, but that shouldn't stop you from doing the same. Whether this summer or beyond, you too deserve to go big or go home. We've looked near and far and came across the BRONX AND BANCO Megan Maxi Dress. We wouldn't doubt that Amy already has this gem in her closet, as it's the perfect statement piece for your special day. No matter where you're headed, you don't need a reason to celebrate but the fact that you own this dress. That's enough to make an impact with your ensemble and this Amy Jackson dress is just the way to do it!
Shop Amy Jackson's Style
CHIO Gold Wrap Lurex Dress

$

297

JONATHAN SIMKHAI Ariel Draped Gown

$

675

KATIE MAY Secret Agent Dress

$

295

BRONX AND BANCO Megan Maxi Dress

$

625

SAU LEE Posey Mini Dress

$

395

FREEPEOPLE Perfect Solution Maxi Dress Dress

$

118

FREEPEOPLE Temecula Maxi Dress

$

298

CHARO RUIZ Thelma Voile & Broderie Long Dress

$

691

CHRISTOPHER KANE Glitter Velvet Mini Dress

$

995

FREEPEOPLE Waterlily Maxi Dress

$

298

KARINA GRIMALDI Kathy Embellished Mini Dress

$

251

ALTUZARRA Louisa Ribbed-knit Dress

$

1,395

MILLY Ally Cocktail Dress

$

395

RASARIO Off-the-Shoulder Midi Cocktail Dress

$

1,820

ISABEL MARANT Osira Sequin Dress

$

1,585
Celebrity Additions To Any Wardrobe
You're probably wondering how you can translate the Amy Jackson style into your everyday wardrobe. Look no further—the fashionista's outfit gems are surely versatile enough to wear for the days that aren't special occasions. After all, who wants a reason to dress their best? We do that everyday! The perfect dress duo is the SAU LEE Posey Mini Dress and the FREEPEOPLE Waterlily Maxi Dress. They're the greatest picks to mimick the chic simplicity Amy effortlessly projects. Because of their versatility, you can pair them with just about any pair of shoes to match your agenda. Everyday of the summer will never look this good—this iconic Amy Jackson style has your back this year.
Get The Look: Ellie Delphine Dress Style