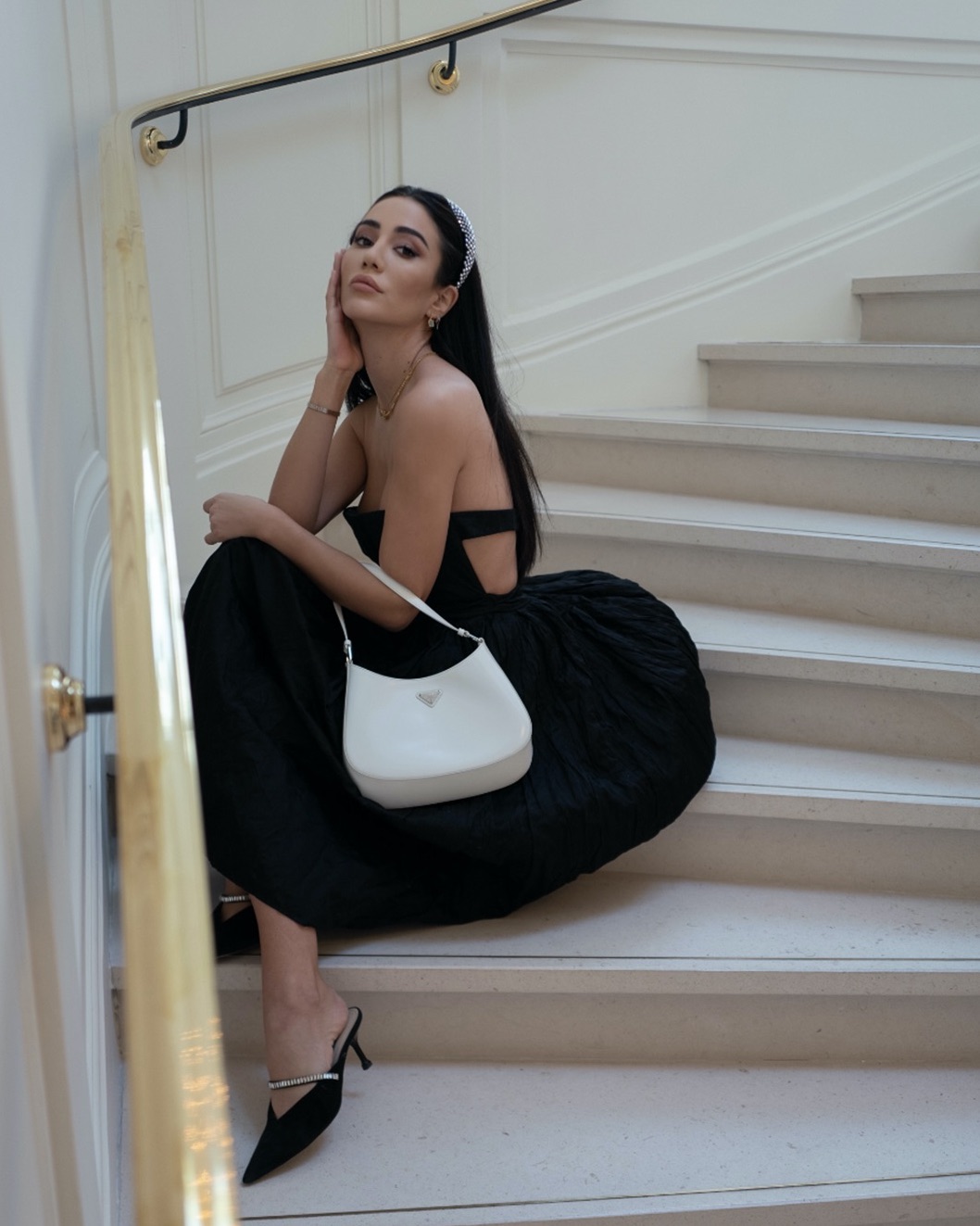 @tamara / Instagram
The Leather Shoulder Bags You Need To Add To Your Shopping List
With the weather only getting colder, it's time to give your wardrobe a touch of sophistication and edge. One accessory that's making waves this fall are timeless leather bags. These versatile pieces not only adds a chic finishing touch to any outfit but also offers practicality and durability. Whether you're a trendsetter or a classicist, there's a leather style out there to perfectly complement your style. From sleek and structured designs to those with intricate detailing, the options are endless. Not to mention, shoulder bags really go with anything for anything. Ready to add some to your shopping list? You'll find these top picks to be just what you need to battle the chill.
Leather Shoulder Bags Make The Perfect FW Accessory
Elevate your fall wardrobe effortlessly with the ultimate accessory: leather shoulder bags. These iconic pieces bring an instant touch of sophistication to any ensemble—and we really mean any ensemble. From a date night out to a causal stroll in the city, these rich, buttery pieces perfectly complementing the autumnal hues around you. From deep taupes to classic black, and a touch of color here and there, these will soon be your new faves. However, the beauty of leather lies not just in its aesthetics, but also in its ability to stand the test of time.
For example, the SAINT LAURENT Sienna Leather Shoulder Bag and the KHAITE Elena Leather Shoulder Bag were made for everyday wear. From oversized sweaters to bodycon knit dresses, there's a leather shoulder bag that suits every personality and outfit. Embrace this classic yet contemporary trend and make a statement wherever you go. Because, well, leather is about to be everywhere—now and through the winter.
DOLCE & GABBANA Leather Phone Crossbody Bag

$

1,195

JOHANNA ORTIZ Conspiracy Of Lemurs Metallic Leather Tote

$

1,150

GIVENCHY Voyou Party Leather-trimmed Satin Shoulder Bag

$

1,400
Add Texture To Your Ensemble In Seconds
If you're looking to add depth to your fall looks, leather shoulder bags are undoubtedly the way to go. The tactile quality of leather lends an element of luxury that elevates even the simplest of outfits. Imagine pairing a sleek leather bag with a chunky knit sweater, instantly creating a textured look that's both visually captivating and inviting. Whether you opt for a pebbled or smooth finish, the play of light and shadow on leather adds an extra dimension to your style. So, don't be afraid to experiment with different textures within your outfit.
Our ultimate favorite of them all would have to be the FERRAGAMO Cut-out Detailing Shoulder Bag. When paired with other interesting textures, this bag creates a dynamic, eye-catching pairing. And even if you don't necessarily favor texture, leather shoulder bags like these are just too good to not love.