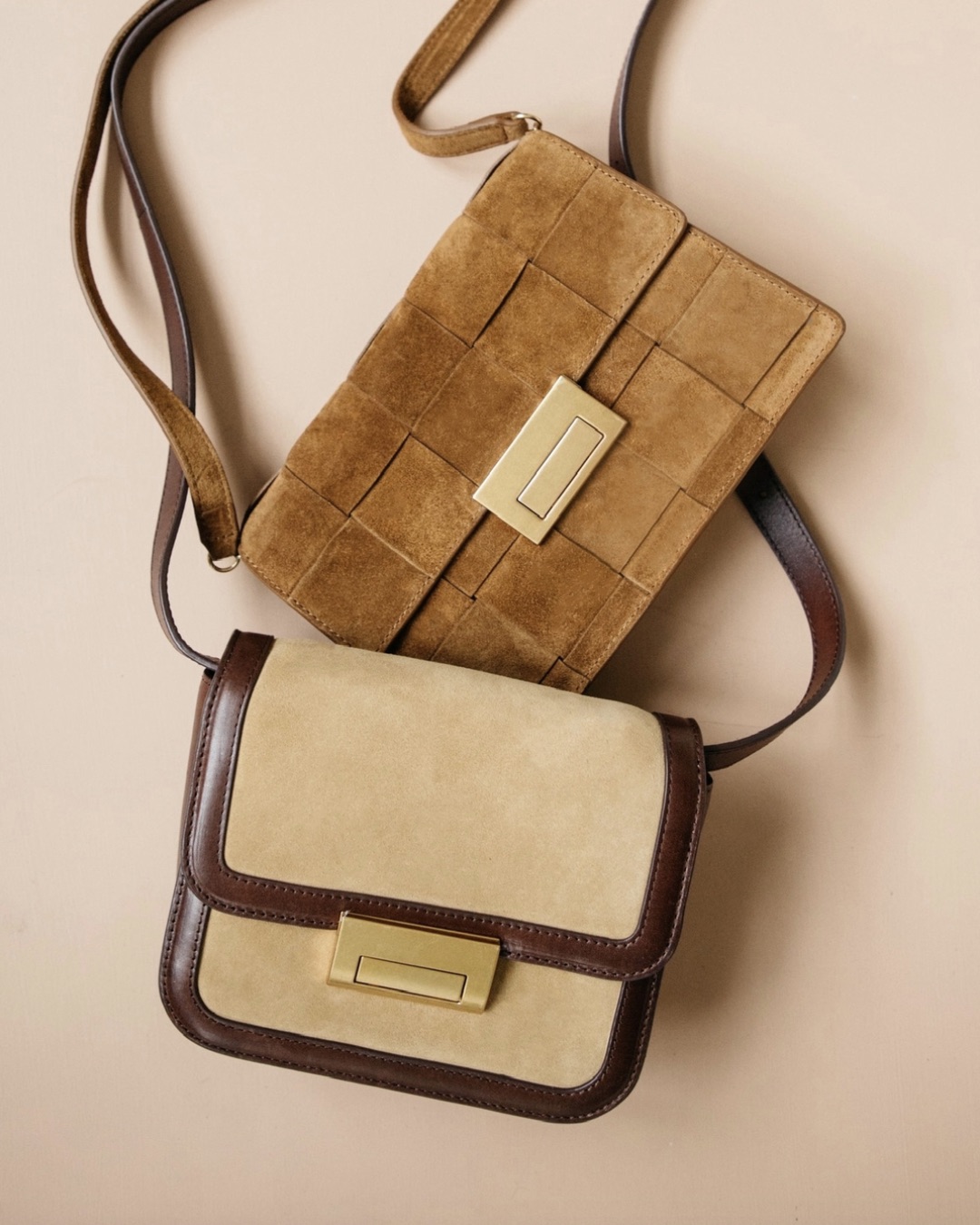 LOEFFLER RANDALL
It's Confirmed: Brown Designer Bags Will Be Trending This Fall
With fall here, it's time to say goodbye to the usual black and welcome a new trend that's set to dominate the fashion scene: brown designer bags. These rich accessories in various shades of brown are the perfect companions for your autumn adventures. From warm chestnuts to deep, sultry chocolates, there's a hue to suit every style and occasion. Not to mention, they're extremely easy to style with your favorite go-to looks. Ready to get yours? Keep scrolling to uncover our favorite 30 pieces from the world's most popular brands. These picks will instantly add a touch of natural elegance to your ensemble—no matter your usual taste.
Brown Designer Bags To Add To Your Wishlist
The versatility of brown designer bags is unparalleled, seamlessly transitioning from day to night. Whether you're in cozy knits and denim or a designer dress, a brown bag is the always the perfect finishing touch. These accessories offer a refreshing departure from the ordinary, providing a canvas of elegance and versatility. Whether you choose a structured tote, a casual crossbody, or an evening clutch, there's a brown bag to suit every occasion.
Two fan favorites to peek at are the ETRO Vela Leather Clutch Bag and the CHLOÉ Penelope Leather Shoulder Bag. While on the minimalist side, these pieces serve as great showstoppers with both dresses and pant looks. Not to mention, they also make a great work bag if you're looking to elevate your fall office look. But no matter which direction you move in, elevating your fall wardrobe with this timeless accessory is easy. Embrace the ultimate wardrobe shade and make a statement with a brown designer bag—they'll be everywhere soon.
The Ultimate Wardrobe Shade
Brown, often underestimated, is the unsung hero of any wardrobe. It exudes an inviting warmth and an air of timeless versatility. Brown designer bags are proof this is true, providing a canvas that complements a range of outfits. Unlike black, which can sometimes feel stark or formal, brown emanates a natural, lived-in sophistication. It effortlessly works with virtually any color, giving you the freedom to experiment with your ensemble without missing a beat. Not to mention, it's a powerful shade to pair with any fall color palette.
For example, the SAINT LAURENT Manhattan Small Leather Top-handle Bag was made for autumn. Whether you're a fan of classic monochrome looks or love mixing patterns and textures, a brown designer bags are the perfect go-to. This fall, let your accessory take the spotlight and make a statement with one of these exceptional pieces. You'll be happy you made the switch.