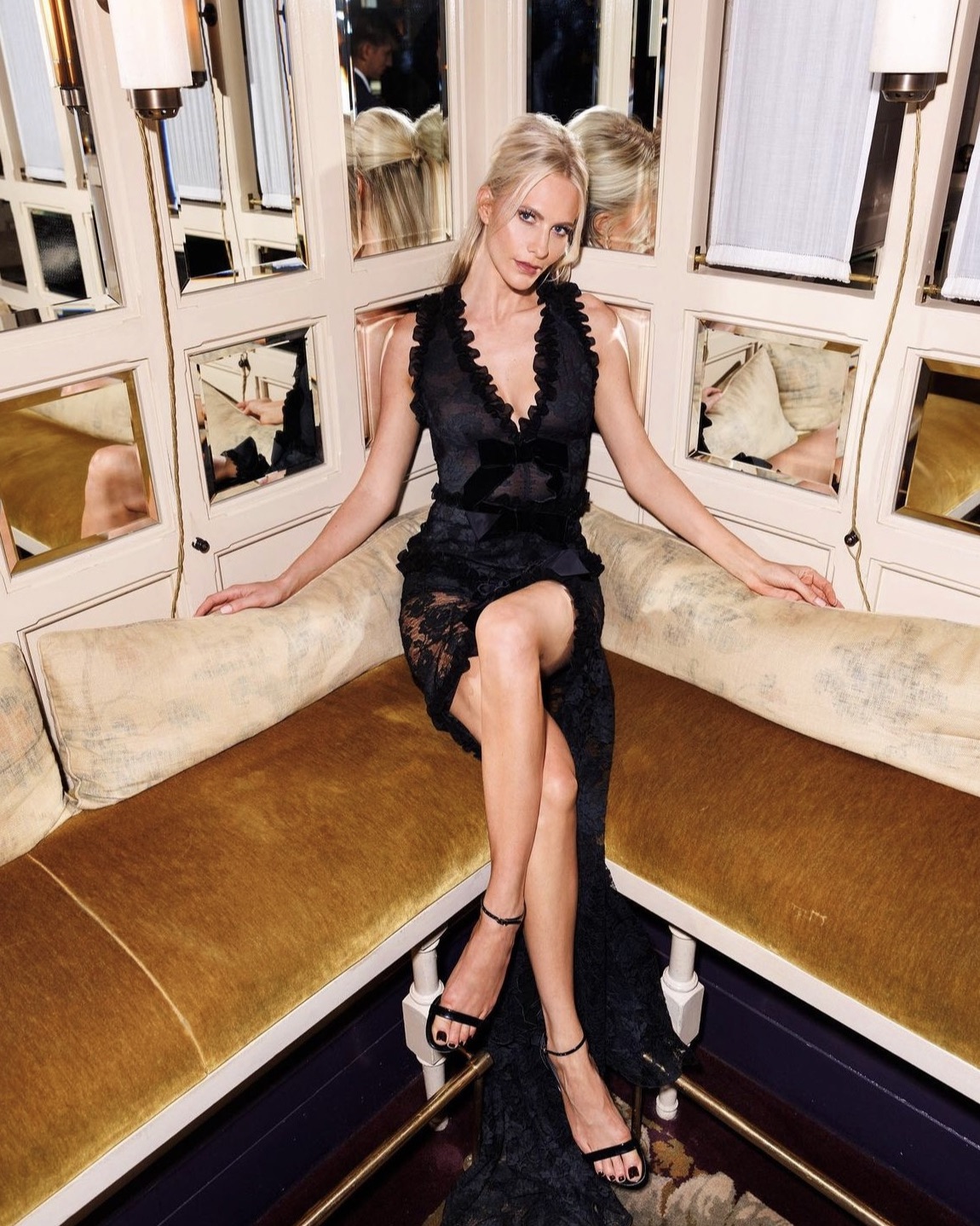 ALESSANDRA RICH
Ruffle Designer Dresses Are Back And Bolder Than Ever
Ruffle designer dresses have made an extravagant comeback this season, sweeping through the fashion scene with an undeniable flair. However, these aren't your ordinary frills; they're bolder, more audacious than ever before. It's as if the designers took inspiration from the extravagance of old Hollywood and fused it with a modern, fearless edge. So this year, ruffles are not just an accent; they're the statement piece in your ensemble, exuding confidence and individuality. Whether you're dressing up for a glamorous event or simply looking to elevate your day-to-day style, ruffle designer dresses are the go-to choice.
Ruffle Designer Dresses Fit For The Season
As the leaves change colors and the air grows crisper, it's time to embrace the richness of fall fashion. Ruffle designer dresses are perfectly in sync with the season's brilliant palette. The layers of ruffled fabric create a visual symphony, adding depth and dimension to any look. These dresses are not just about style; they're about making a statement, about stepping into a room and commanding attention effortlessly. With their exquisite craftsmanship and attention to detail, ruffled styles elevate your ensemble to a whole new level of sophistication.
For example, the ALICE + OLIVIA Denim Ruffled Maxi Dress and the SACAI Twill Mini Dress are showstoppers. It's not everyday you can find an everyday look that's also extremely stylish. So before you reach for that same outfit, try these options for a change. Whether you choose a sweeping maxi or a mini dress, ruffle designer dresses exude an effortless elegance that's bound to turn heads. Not to mention, they'll be in style for the coming months.
The Bolder, The Better
When it comes to ruffle designer dresses this season, the motto is clear: the bolder, the better. Designers have pushed the boundaries, experimenting with voluminous tiers, oversized frills, and asymmetrical cascades. It's a celebration of excess, a testament to the power of fashion to break free from the ordinary. Opting for a textured piece like this is the ultimate way to infuse some personality into your wardrobe. Flirty and undeniably fun, ruffles are here to stay.
Looking for the boldest? The ERDEM Ruffled Recycled-guipure Lace Maxi Dress was made for the fearless fashionista. Whether you choose a dress with cascading tiers or one with oversized frills, remember, the bolder, the better. So go ahead, be bold, be fabulous, and let your dress tell your story. For the next couple of months, reach for ruffle designer dresses—they'll be here until 2024.
Shop All Designer Dresses