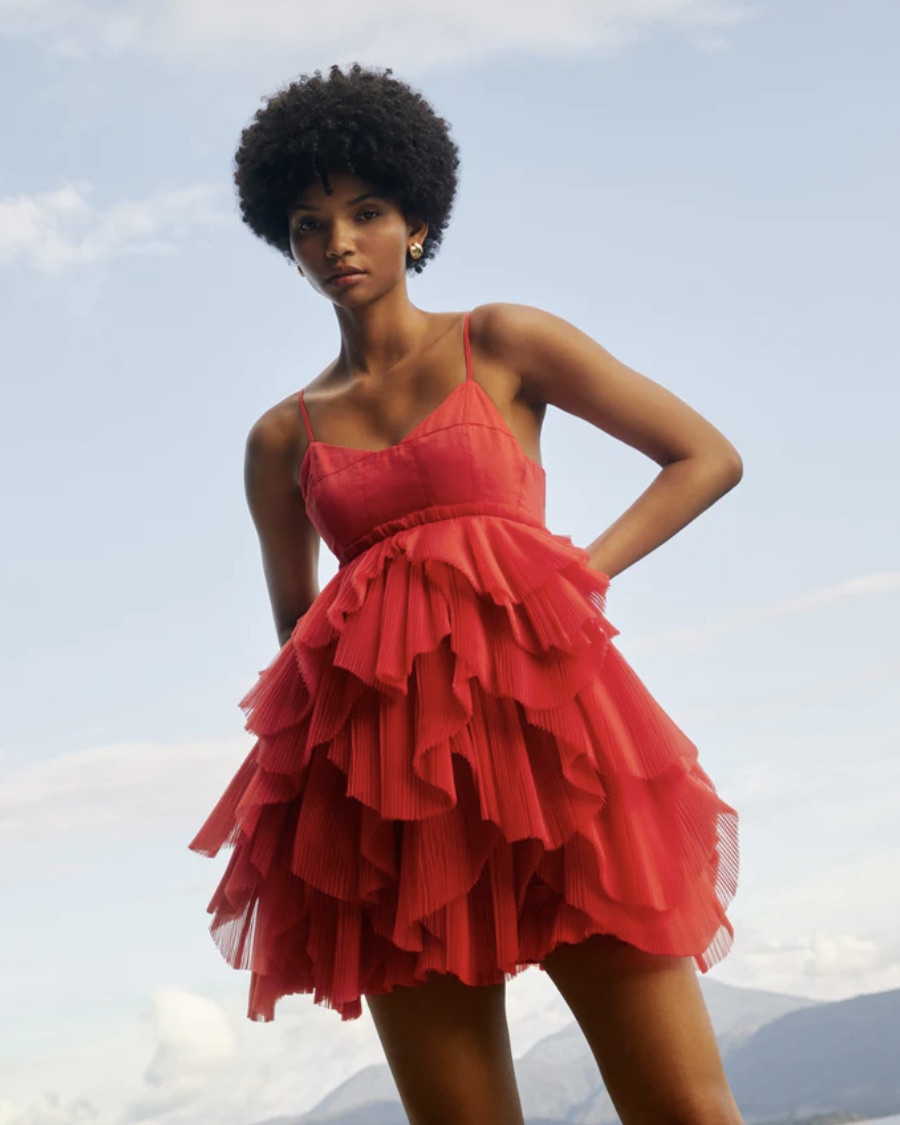 AJE
Love To Layer? These Spaghetti Strap Dresses Will Add Instant Dimension
Spaghetti strap dresses are about to become your fall fashion best friend. When it comes to fall fashion, the art of layering is a skill worth mastering. It's the key to staying stylish and comfortable as the temperatures drop. However, while we often think of chunky sweaters and cozy coats, there's a new player in the layering game: spaghetti straps.
These dainty, delicate dresses aren't just for the heat of summer. In fact, they're a versatile piece that can effortlessly transition into your autumn wardrobe. Interested in taking your layering game to the next level? Keep scrolling to discover how spaghetti strap dresses can be the secret weapon in your layering lineup, offering an instant touch of texture to your ensemble. Regardless of your choice, there are plenty to choose from by brands like ALICE+OLIVIA or SIMKHAI.
Spaghetti Strap Dresses Make The Perfect Layering Piece
Spaghetti strap dresses are not just for hot summer days. These feminine forward dresses can seamlessly transition into your autumn wardrobe. They offer a clean canvas for layering, allowing you to play with textures, colors, and styles. Not to mention, the versatility of these pieces are truly unparalleled, making them a must-have in any stylish woman's closet.
The LOVESHACKFANCY Azalea Floral-print Satin-jacquard Maxi Dress is a great style to get started with. By layering over or under them, you create visual interest and depth, elevating your ensemble to new heights. Additionally, think of a sleek slip worn under a longline trench, or a floral midi peeking out from beneath a tailored blazer. The effect is nothing short of genius. It's a clever play on styling dresses that allows you to stand out in any crowd. Plus, with spaghetti strap dresses on hand, you can do this anytime, anywhere.
A Touch Of Summer In Autumn
One of the most exciting benefits of incorporating spaghetti strap dresses into your fall wardrobe is the instant dimension they bring to your outfits. Moreover, whether you choose a solid style or one with more texture, they all work the same. Additionally, these combinations effortlessly add depth and interest to your ensemble, making you the epitome of autumn elegance.
For those with a more casual taste, you will absolutely love the EXTREME CASHMERE Baby Dress. On the other hand, if you love a good formal piece, you need to see the WALES BONNER Josephine Embellished Satin Slip Dress. Regardless of your preference, spaghetti strap dresses will likely become your layering muse. Embracing the art of layering is simply the way to go this fall and winter.