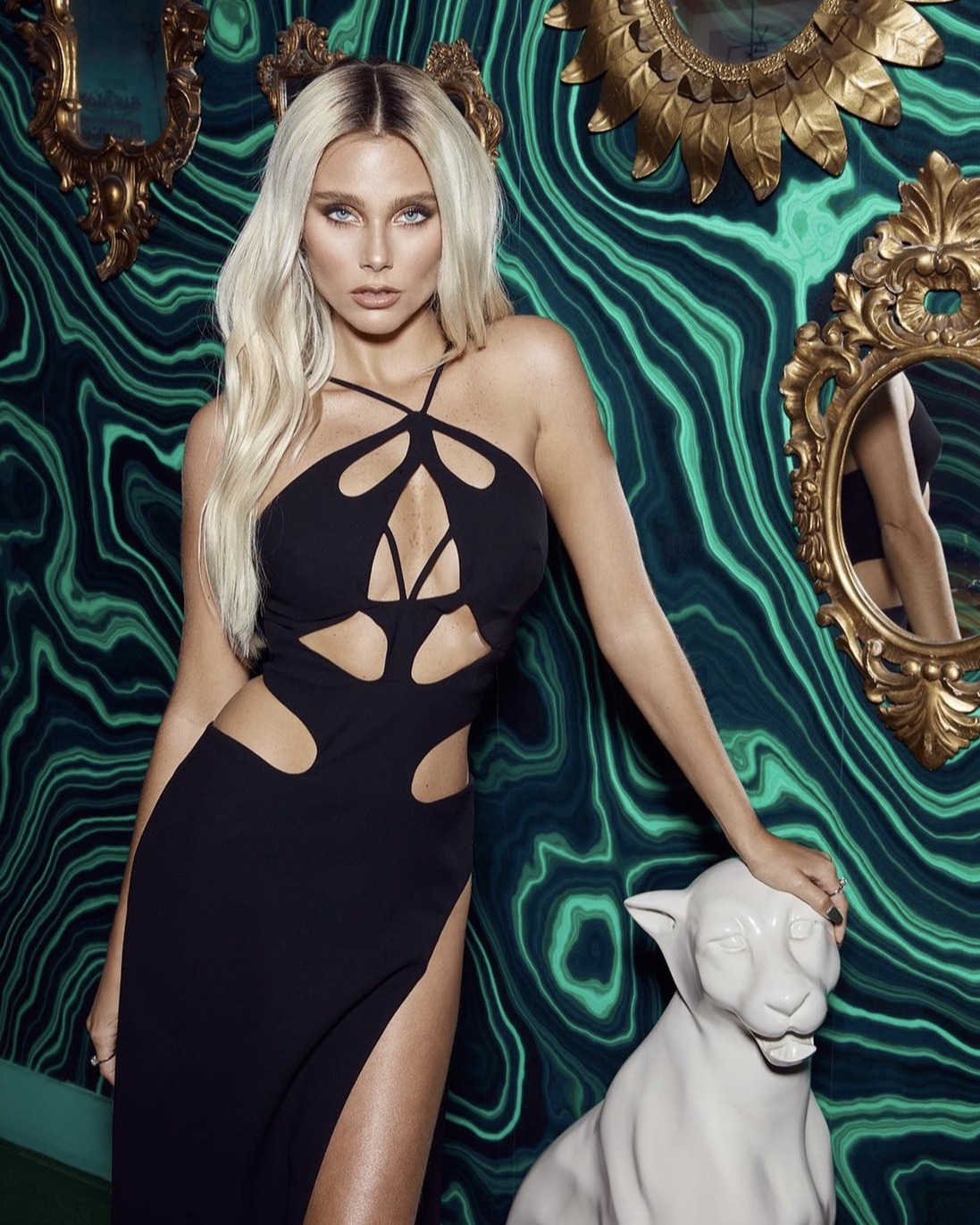 Get The Look: Valentina Zenere Dress Style
@valentinazenere / Instagram
Get The Look: Valentina Zenere Dress Style
When it comes to dressing to impress, Valentina Zenere's dress style is the first that comes to mind. Her unique taste is the epitome of trendy, and we can't help but admire each and every one of her fashion choices. One particular dress that has our attention is her latest stunning black cutout look. It's simply one of the very few pieces we'd recommend every woman try at least once in their lifetime. After all, fashion is about having fun in confidence—and a sultry dress is definitely a way to do so. Whether you're planning a summer night out with the girls or a sizzling date, Valentina Zenere's dress style is the ultimate inspiration for a head-turning look.
Valentina Zenere's Sultry Dress Style
If you're feeling a bit more daring, Valentina Zenere's dress style is just the ticket. The intricate cutouts across the chest add a touch of sensuality, creating a sexy and confident look. The black color further enhances the sultriness, making it a timeless choice for any occasion and season. Not to mention, wild details that are taking the fashion scene by storm this summer. From plunging necklines to intricate keyhole cutouts, there are plenty more styles where Valentina's dress came from.
Fro example, the MICHAEL COSTELLO X Revolve Wynna Maxi Dress is likely to be sold out in the next months. Loved by buyers and celebrities alike, styles like these are once-in-a-lifetime looks. While they aren't your everyday piece, they're certainly create a wild memory to remember.
Shop The MÔNOT Crepe Gown
The Conservative Side Of Cutouts
Not everyone wants to bare it all with Valentina Zenere's dress style. While the fashionista's look is certainly sultriness at its best, you can still achieve a similar look with a more mature approach. If you love the allure of cutouts but prefer a touch of modesty, fear not! There are plenty of options available that offer a more conservative take on this trend.
Look for dresses like the MARIKA VERA Mariah Open-back Stretch-jersey Maxi Dress and the THREE GRACES LONDON Edith Cutout Linen Maxi Dress. With subtle and strategically placed cutouts, you can reveal just the right amount of skin you're comfortable with. This way, you can enjoy the elegance and sophistication of Valentina Zenere's dress style while maintaining your personal comfort level. It's all about finding the balance between sexy and sophisticated. Whether you're opting for a sultry and daring look or a more conservative take on the trend, there are options aplenty to suit your individual style and preference.
Shop Valentina Zenere's Dress Style
TOM FORD Hooded Cutout Stretch-jersey Maxi Dress

$

3,890

NICHOLAS Amrita Plunge Halter Neck Gown

$

595

THREE GRACES LONDON Edith Cutout Linen Maxi Dress

$

708

SIMKHAI Maude Bustier Gown

$

695

MANGO Asymmetrical Satin Dress

$

140

SUPERDOWN Stacie Maxi Dress

$

90

MICHAEL COSTELLO Revolve Wynna Maxi Dress

$

278

DION LEE Cutout Leather-trimmed Halterneck Gown

$

2,150

AMANDA UPRICHARD Revolve Conetta Gown

$

260

ALESSANDRA RICH Cutout Velvet Gown

$

2,909

MARIKA VERA Mariah Open-back Stretch-jersey Maxi Dress

$

250

ALESSANDRA RICH Cutout Stretch-velvet Gown

$

2,365

AUTEUR Oceane Dress

$

550

ET OCHS Marcela Layered Cutout Stretch-satin Jersey Gown

$

1,595

CAMILA COELHO Gia Maxi Dress

$

258