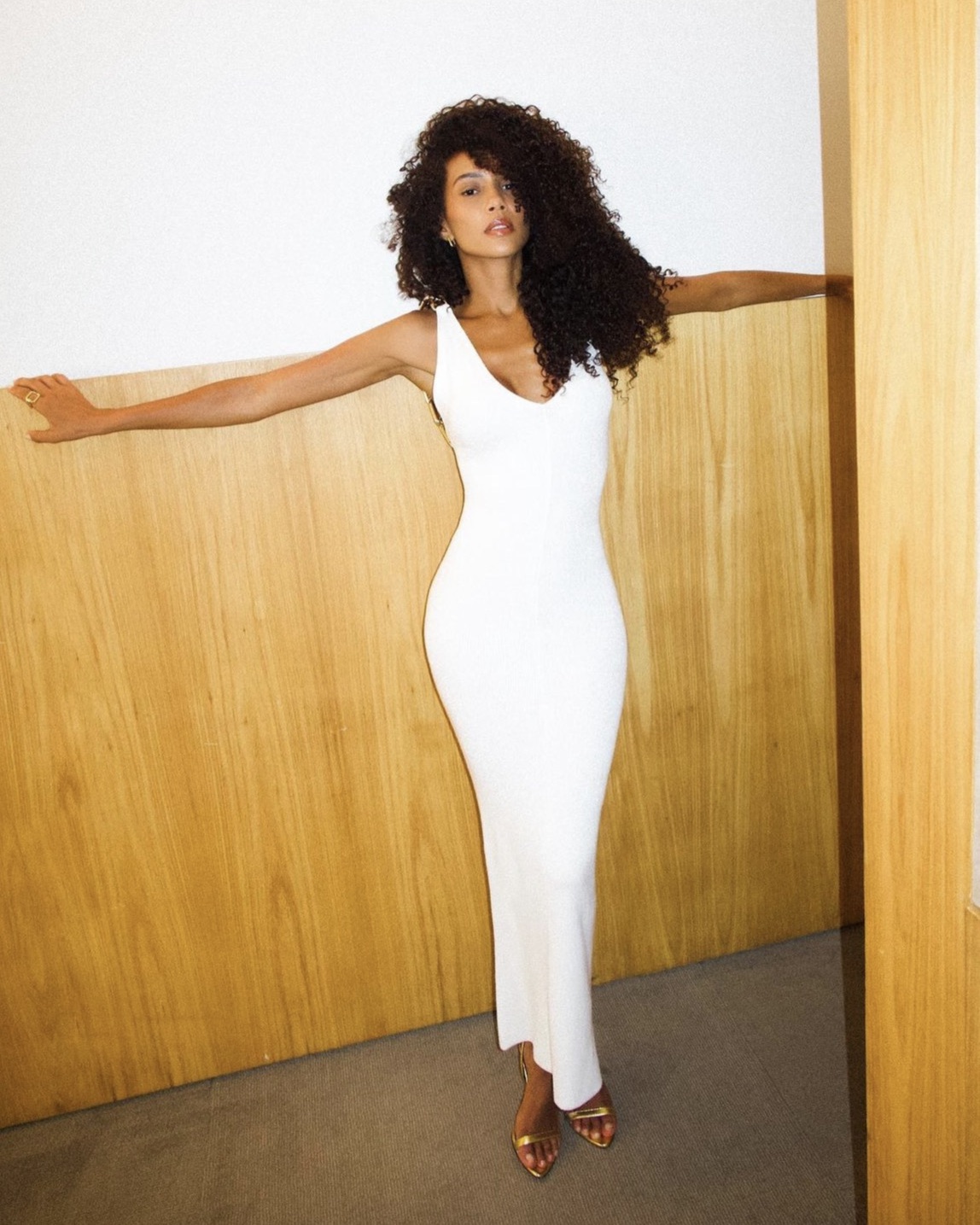 @taisdeverdade / Instagram
Get The Look: Tais Araujo Dress Style
When it comes to style, Brazilian actress Tais Araujo has a unique taste for turning heads. Her fashion choices are the perfect unique blend of effortless chic and understated elegance. One particular piece that stands out in her wardrobe is this versatile white midi tank dress. This wardrobe staple isn't just a great canvas for styling, but also makes the perfect layering piece. Not to mention, every woman could use more staples in her wardrobe for the fall season. Looking for the right one? In this edit, we'll explore the allure of Tais Araujo's dress style, and how this white piece is fit for the season. No matter what you usually wear during autumn, a style like this one can e both a statement and a case for any outfit.
Tais Araujo's Dress Style Is One To Have
Tais Araujo's dress style is both elegant and effortless at the same time. Its clean silhouette and minimalist design serve as the perfect canvas for accessorizing or layering. Whether pairing it with statement jewelry and heels, or simply adding a denim jacket and sneakers, anything goes. Tais showcases the dress's incredible versatility by keeping it simple—which also works for this year's trend forecast. If you're looking to get ready in minutes, look no further than the options below. You might just find that the simpler, the better.
For example, the DIANE VON FURSTENBERG Saul Dress works for both casual and formal outings. This piece also seamlessly transitions from season to season, making it a must-have for any fashion-conscious woman. So whether you plan to wear it this fall or not, Tais Araujo's dress style is worth snagging now.
Shop The MAGDA BUTRYM Rosette Embellished Slip Gown
One Dress, A Million Ways To Wear It
What sets Tais Araujo's dress style apart is its incredible versatility. This dress is not confined to a single season or occasion; it's a canvas for endless possibilities. However, as fall sets in, layering this dress with a chunky knit sweater, tights, and ankle boots creates one stylish ensemble. And when warmer days linger, wearing it alone with a pair of strappy sandals lets you bask in the last days of sunshine. While not many styles can do this, this one can.
Our top recommended would have to be the KHAITE The Nivea Dress and the MISHA X REVOLVE Evianna Satin Gown. As soon as these came on the market, it was obvious these would be fan favorites. Regardless of how you choose to style them, you can count on looks like these to take you far. Not to mention, you'll be out the door in minutes thanks to Tais Araujo's dress style.
Shop Tais Araujo's Dress Style