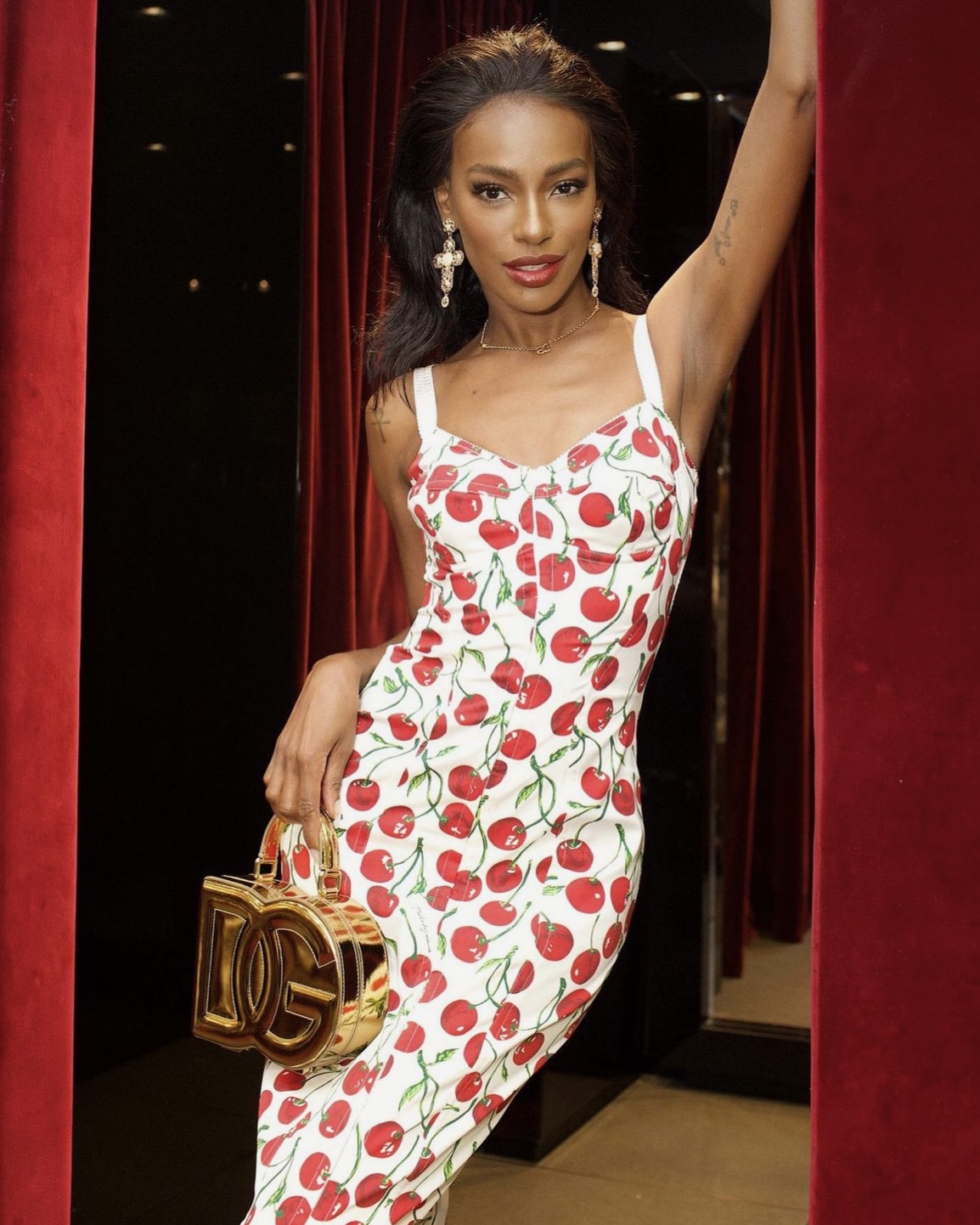 @pathydejesus / Instagram
Get The Look: Patricia Dejesus Dress Style
It's not everyday you find a unique fashion icon who doesn't follow the crowd. One style maven who has been setting trends for years is none other than the radiant Patricia Dejesus. Her dress sense is a testament to her innate ability to infuse playfulness and chic elegance into every ensemble. Today, we're diving into the heart of Patricia Dejesus's dress style: a bodycon midi adorned with a vibrant cherry print. As the seasons transition, this choice is not only a nod to the fall, with its promise of captivating prints, but it's also a delightful addition to any fashion-savvy woman's wardrobe.
Patricia Dejesus's Dress Style Is Too Fun To Miss
When it comes to fashion, Patricia Dejesus knows how to make a statement. Her dress style is an exhilarating journey into the world of body-hugging midis, where sophistication meets a touch of fun. The cherry print is a perfect example of how fashion can be playful and stylish. It's as if Patricia is inviting us to embrace the joy of dressing up—and this season is also the perfect time.
This dress style not only accentuates her figure flawlessly but also exudes an air of confidence For anyone seeking a similar style, look no further than the DOLCE & GABBANA Cherry-print Silk Mini Dress. While prints can be a challenge to style, cherry prints are just too fun to miss. Paired with gold accessories like Patricia, you're on your way to looking the most stylish. After all, Patricia Dejesus's dress style is an inspiration not to be overlooked.
Shop The DOLCE & GABBANA Cherry-print Midi Dress
Patterns Are Always The Way To Go
As fashion enthusiasts, we all know Patricia Dejesus's patterned dress style has the power to transform an outfit from ordinary to extraordinary. The fashionista's choice of a cherry print speaks volumes about her fashion-forward approach. It's proof to the fact that patterns are, and always will be, the go-to for injecting personality into our wardrobes. With fall here, we can expect a wave of bold and captivating prints to grace the streets. Whether it be florals or cherries like Patricia, we'll all be seeing more of it soon.
Two printed favorites to snag are the CAROLINA HERRERA Floral-print Stretch-cotton Poplin Midi Dress and the CAROLINA HERRERA Cherry-print Faille Dress. Prints don't stick around too often, so it's important to act fast when they're launched. While many are quite timeless, it's always touch finding an exact match. So, there's no better time than now to get Patricia Dejesus's dress style. It's simply the best example of creativity and self-expression—as well as a reminder that fashion is not just about clothes; it's about storytelling.
Shop Patricia Dejesus's Dress Style