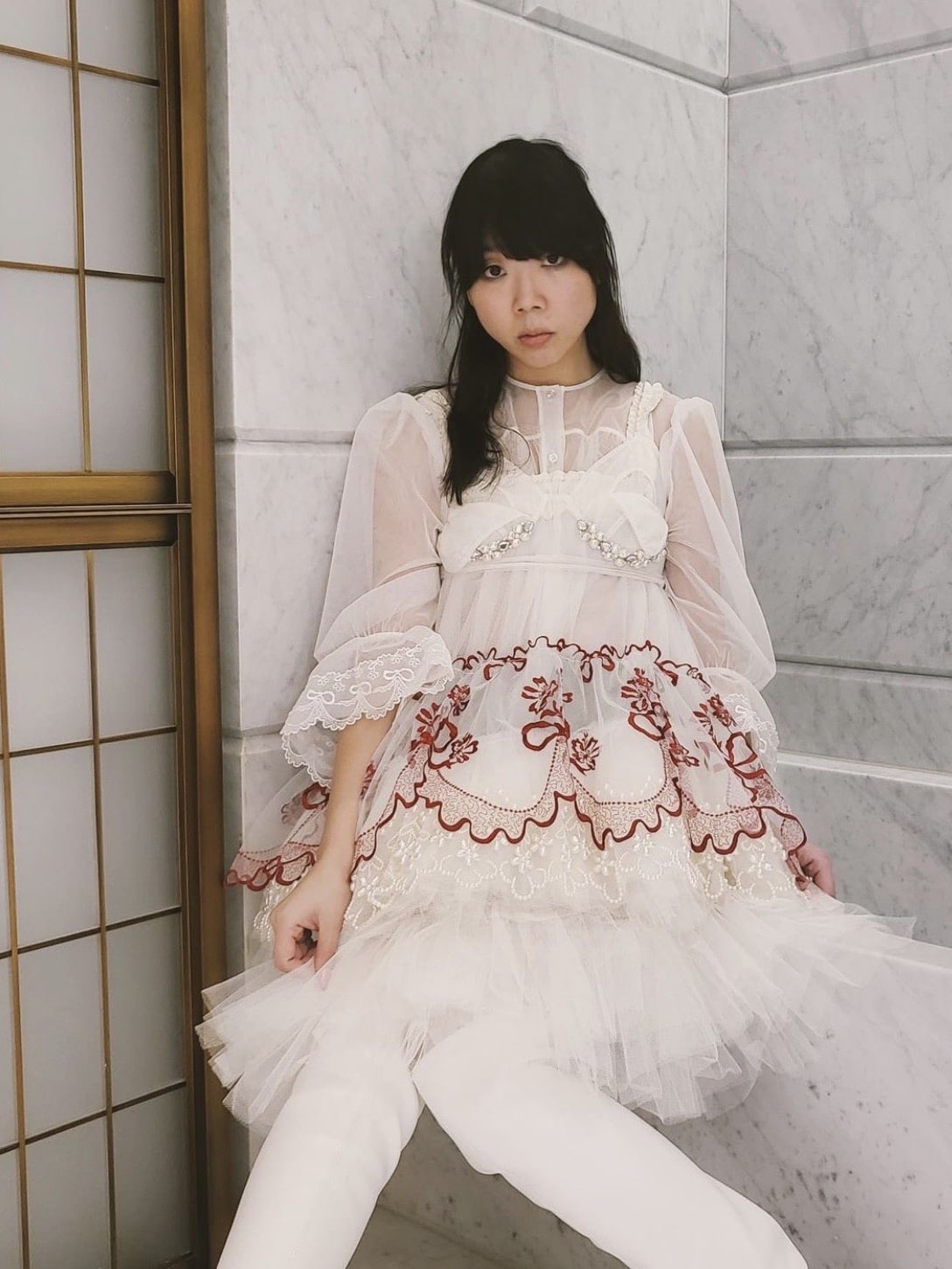 Get The Look: Susie Lau Dress Style
@SUSIEBUBBLE / INSTAGRAM
Get The Look: Susie Lau Dress Style
Susie Lau's style is one of those things that look way too hard to accomplish on the surface. Although seemingly impossible, you can actually snag this Susie's dress much easier than you'd anticipate. The effortless, babydoll dress is one of the greatest staples of the spring and summer seasons. Especially with Susie's balanced transparency and airy texture, you won't have to worry much about putting together your warm-weather dresses. Whether crisp white like hers or in another shade, there are certainly many other Susie Lau like dresses you can adore. And all you'll need to bring it all together is a pair of sandals and a mini designer handbag to complement it. Scroll to shop our favorite 15 dresses inspired by Susie Lau's style.
Susie Lau's Babydoll Dress
As mentioned, babydoll dresses are not only a major part of this Susie Lau look, but a major trend for the current and upcoming seasons. Carefree to slip on and comfortable enough to wear throughout the day, they're an effortless silhouette that any girl can enjoy. That's why we're currently loving the ELLIATT Liberty Eyelet Dress and the SHONA JOY Paulina Mini Dress. For obvious reasons, these two pieces are versatile enough to wear from the early morning to night hours. With the quick change of some accessories and your footwear, this trendy look will have your back. The best part is that they're also known to offer more opportunity when it comes to styling. Susie Lau's dress is the perfect example of the fun you can experience putting your ensemble together.
Shop The SIMONE ROCHA Embroidered Layered Tulle Mini Dress
SIMONE ROCHA Embroidered Layered Tulle Mini Dress

$

3,395
Babydoll Silhouettes In Every Color
If there's one thing you can leave with after seeing this Susie Lau dress, it's the babydoll silhouette. Whether it falls into your style preference or not, the dress style is one to stock up on this season. From your everyday work hours to your fun weekend affairs, it's not all that bad of an idea to have some stocked and ready to go. If you're on the market for a trend look that'll carry you through the summer, then the P.A.R.O.S.H. Ruched Tulle Dress might be the one for you. Simply slip on a black pair of sandals or wedges for a put-together, fresh ensemble. For even more of a trendy look, grab a mini color block handbag or a straw tote for the perfect seasonal kick. Regardless, you'll soon see that Susie Lau's dress has more use than looking stylish.
Shop Susie Lau's Dress Style
SHONA JOY Paulina Mini Dress

$

320

CECILIE BAHNSEN Self-tie Open-back Mini Dress

$

945

SISTER JANE Spiral Jacquard Mini Dress

$

165

EN SAISON Luisa Mini Dress

$

109

GLAMOROUS Square Neck Babydoll Dress

$

69

GLAMOROUS Puff Sleeve Babydoll Dress

$

95

SELKIE The Puff Dress

$

245

SELKIE Parliament Dress

$

295

CECILIE BAHNSEN Amalie Wraparound Cotton-organdy Dress

$

2,091

FREEPEOPLE Wanna Dance Mini Dress

$

298

ENGLISH FACTORY Short-Sleeve Crewneck Mini Dress

$

130

STELLA NOVA Elaya Dress

$

359

P.A.R.O.S.H. Ruched Tulle Dress

$

543

SISTER JANE Carina Tweed Mini Dress

$

135

ELLIATT Liberty Eyelet Dress

$

240