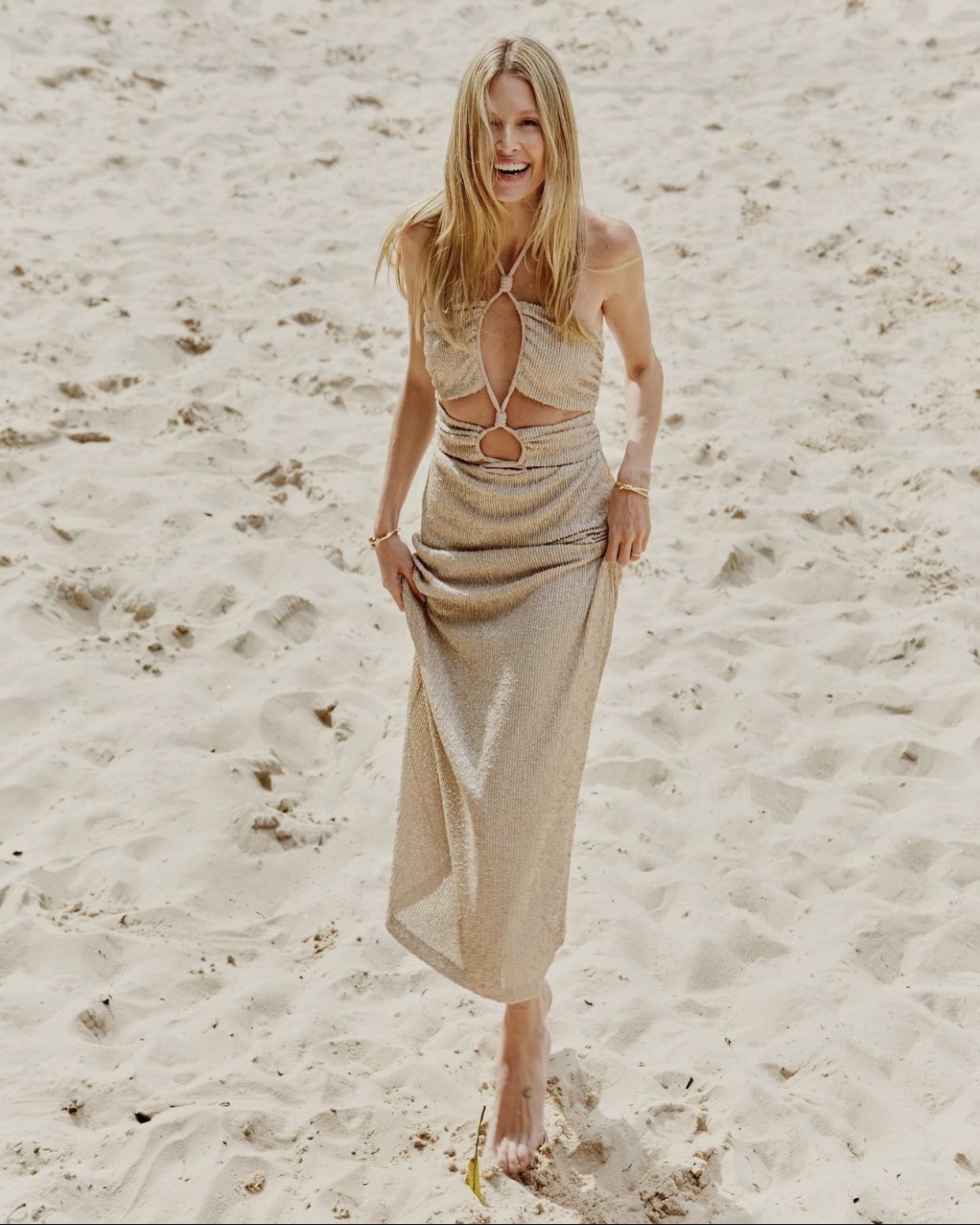 Get The Look: Helena Bordon Dress Style
@helenabordon / Instagram
Get The Look: Helena Bordon Dress Style
When it comes to effortless summer style, Helena Bordon's dress style is the one to get. Her dress choices exude a sense of ease and sophistication, making her a go-to source of inspiration for those seeking trendy yet timeless ensembles. One dress, in particular, has caught our attention. This long sand-colored cutout style perfectly embodies the spirit of summer. Not only is perfect for this summer, but it's a great piece to add to your seasonal capsule. Ready to call it yours? Explore Helena Bordon's dress style and scroll through 30 must-have dupes for this iconic look.
Helena Bordon's Summertime Dress Style
Helena Bordon's dress style is the epitome of effortless elegance. The long sand-colored cutout dress she effortlessly wears is an example to her ability to embrace neutral tones while incorporating subtle trends. Neutrals are a key component of creating a timeless summer wardrobe, and Helena showcases the versatility of such hues. The cutout details add a touch of allure and playfulness to the dress, making it a statement piece without compromising comfort.
A great piece to get the look is the MAGDA BUTRYM Ribbed Midi Dress. Embracing this color and style allows you to enjoy the current trends while also ensuring that the piece remains a staple in your wardrobe for seasons to come. It's a win-win situation—comfortable and cute, all in one. But isn't that what you can expect when looking to Helena Bordon's dress style for inspiration?
shop The CAMILA COELHO Yasmeen Midi Dress
CAMILA COELHO Yasmeen Midi Dress

$

218
Cutouts With A Side Of Color
Helena Bordon's dress style isn't just for those who love neutrals. If you're looking to diversify your summer wardrobe, you can still get the look. There are plenty of cutout styles available in a variety of colors to suit your taste. Bright colors in particular are trending this summer, offering a refreshing twist on the classic cutout dress. Whether you opt for a vibrant yellow, a bold pink, or a cool blue, incorporating colors is a great way to make a statement.
For example, the SHONA JOY Lana Ruched Halter Midi Dress and the AQUA Fringed Knit Bodycon Midi Dress are perfect for this. These styles effortlessly combine the allure of cutouts with eye-catching hues, allowing you to express your personal style with confidence. So, don't shy away from embracing color and experimenting with bold tone. After all, summer is the perfect time to have fun with your fashion choices.
Shop Helena Bordon's Dress Style
SHONA JOY Lana Ruched Halter Midi Dress

$

320

MAJE Ryala V Neck Dress

$

385

ISABEL MARANT Birona Cutout Cotton And Silk-blend Crepon Halterneck Midi Dress

$

990

AQUA Fringed Knit Bodycon Midi Dress

$

118

RAMY BROOK Paloma Cutout Satin Midi Dress

$

625

ISABEL MARANT Birona Cutout Paisley-print Cotton And Silk-blend Halterneck Midi Dress

$

1,250

HALSTON Adrina Sleeveless Cutout Midi Dress

$

395

NATALIE ROLT Irena Midi Dress

$

520

VERONICA BEARD Tucker Dress

$

548

MIU MIU Embroidered Midi Dress

$

6,100

EMILIA WICKSTEAD Square-neck Topstitched Twill Dress

$

1,427

FEMME LUXE Ruched Midaxi Dress

$

66

MAGDA BUTRYM Ribbed Midi Dress

$

1,179

SELF-PORTRAIT Embellished Ruched Midi Dress

$

495

HOUSE OF CB Amalia Cutout Satin Body-Con Dress

$

255