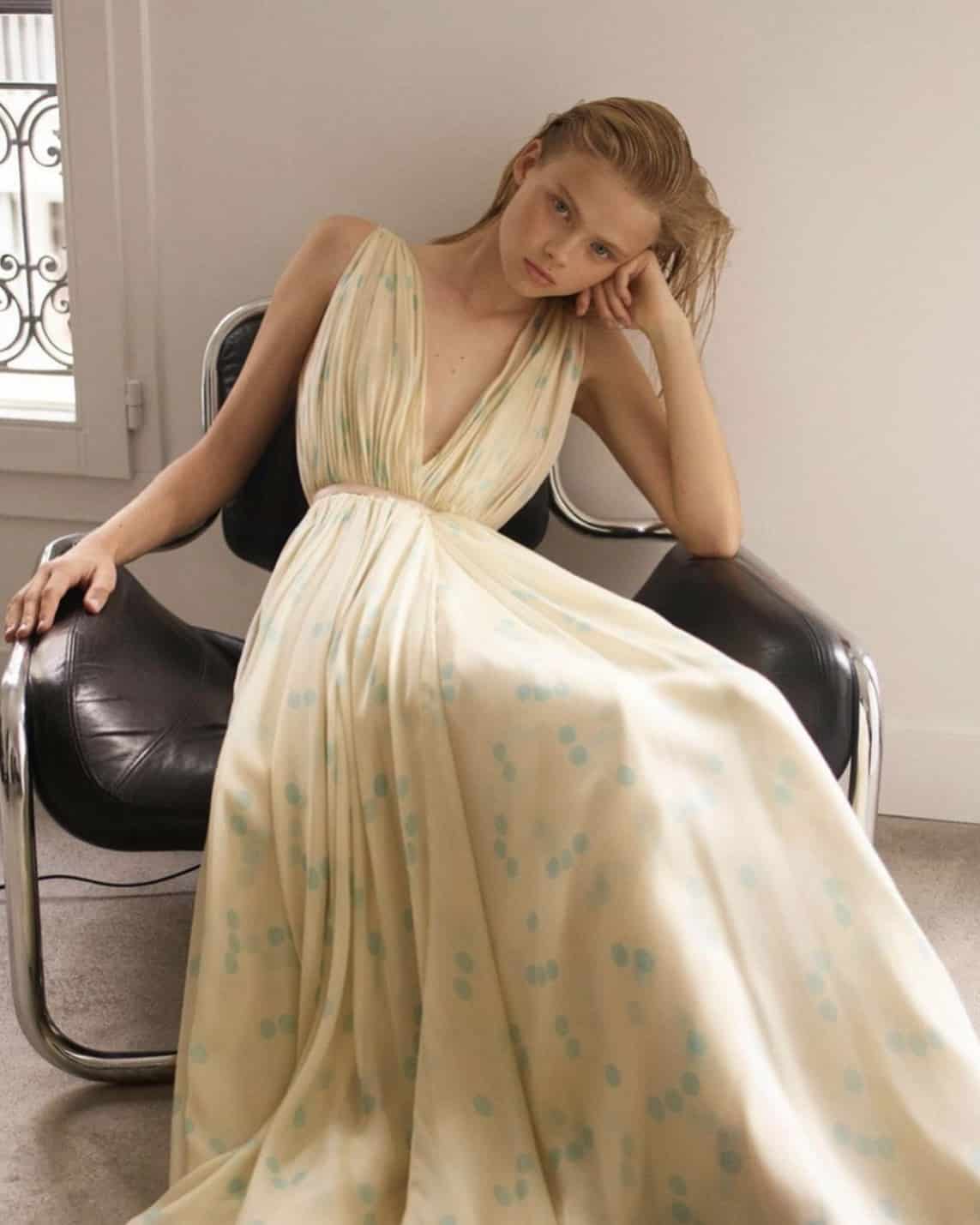 Get The Look: Evie Harris Dress Style
@EVIEHARRIS02 / INSTAGRAM
Get The Look: Evie Harris Dress Style
Evie Harris style is more than just another luxury style you see from other fashion influencers and celebrities. The high fashion model is known for her high-fashion style, but we couldn't help but notice that she looks equally stunning in a more casual setting. This ensemble in particular is proof that her elegant look is the best for summer festivities—whether she's off duty or working the runway. We love how the simple maxi dress makes the most out of the season's favor for fresh, loose silhouettes. Better yet, its effortless vibe gives us just enough to work with when it comes to styling. So if you're looking for an outfit that works both well for at-home relaxation or summer events, the iconic Evie Harris style is just what you need!
Similarly Chic And Effortless
If you're a fan of Evie Harris's high-fashion model look, then you'll love these other two elegant looks. A long and flowing dress is just what every woman needs this upcoming summer season. Especially when tight around the waist to show off your curves, they can be a real eye-catcher. The pattern is also another detail worth considering, and Evie's soft yellow cream color does just the trick.
That's why we're loving the MARKARIAN Alice Daisy-Applique Off-The-Shoulder Gown and the ALEXANDER MCQUEEN Gathered High-Neck Trumpet Gown for obvious inspirational reasons. It's clear they're both equally just as stylish and somewhat similar in silhouette. The colors aren't too bright or too dull; they give off just enough vibrancy to make them interesting without being overwhelming or distracting from your overall look. And thanks to the Evie Harris dress, we've got the perfect line up for summer!
Shop The MARKARIAN Alice Daisy-Applique Off-The-Shoulder Gown
MARKARIAN Alice Daisy-Applique Off-The-Shoulder Gown

$

3,050
Go Brighter With The Evie Harris Dress
If the Evie Harris dress caught your eye for silhouette reasons, then we've got just the piece for you. Although we're loving it's soft hue of a yellow, this summer is indeed all about pops of color. And luckily for you, finding a similar dress with a brighter hue isn't all that hard with what's on the market. The NERVI Hutton Dress is our favorite for capturing the same look with a different, more fun-filled vibe. After all, the summer is all about experimenting with new colors and this bright yellow and blue combination is all you need to get outside your comfort zone this upcoming season. Thanks to Evie Harris's style, you too can look like a model at home or on-the-go to your favorite summer festivities!
Shop Evie Harris's Dress Style
ASTR THE LABEL The Label Cassie Tiered Maxi Dress

$

149

SISTER JANE Marigold Gingham Midi Dress

$

135

GABRIELA HEARST Kai Raffia-bustier Cotton-voile Maxi Dress

$

3,682

SACHIN & BABI Jessica Floral Gown

$

285

ELISABETTA FRANCHI Floral-print Maxi Dress

$

1,216

RIXO Kristen Floral-print Cotton Maxi Dress

$

435

ASCENO Ibiza Halterneck Linen Maxi Dress

$

505

LULUS Deep in My Heart Swiss Dot Cutout Dress

$

88

BERNADETTE Matthieu Floral-print Cotton-blend Maxi Dress

$

1,110

ALEXANDER MCQUEEN Gathered High-Neck Trumpet Gown

$

3,700

IEENA FOR MAC DUGGAL Plunge Neck Pleated A-Line Gown

$

498

ZIMMERMANN Dancer Glitter Tulle Dress

$

2,950

NERVI Hutton Dress

$

2,930

NORMA KAMALI Obie Gown

$

175

LELA ROSE Chantilly Lace Midi Dress

$

1,790