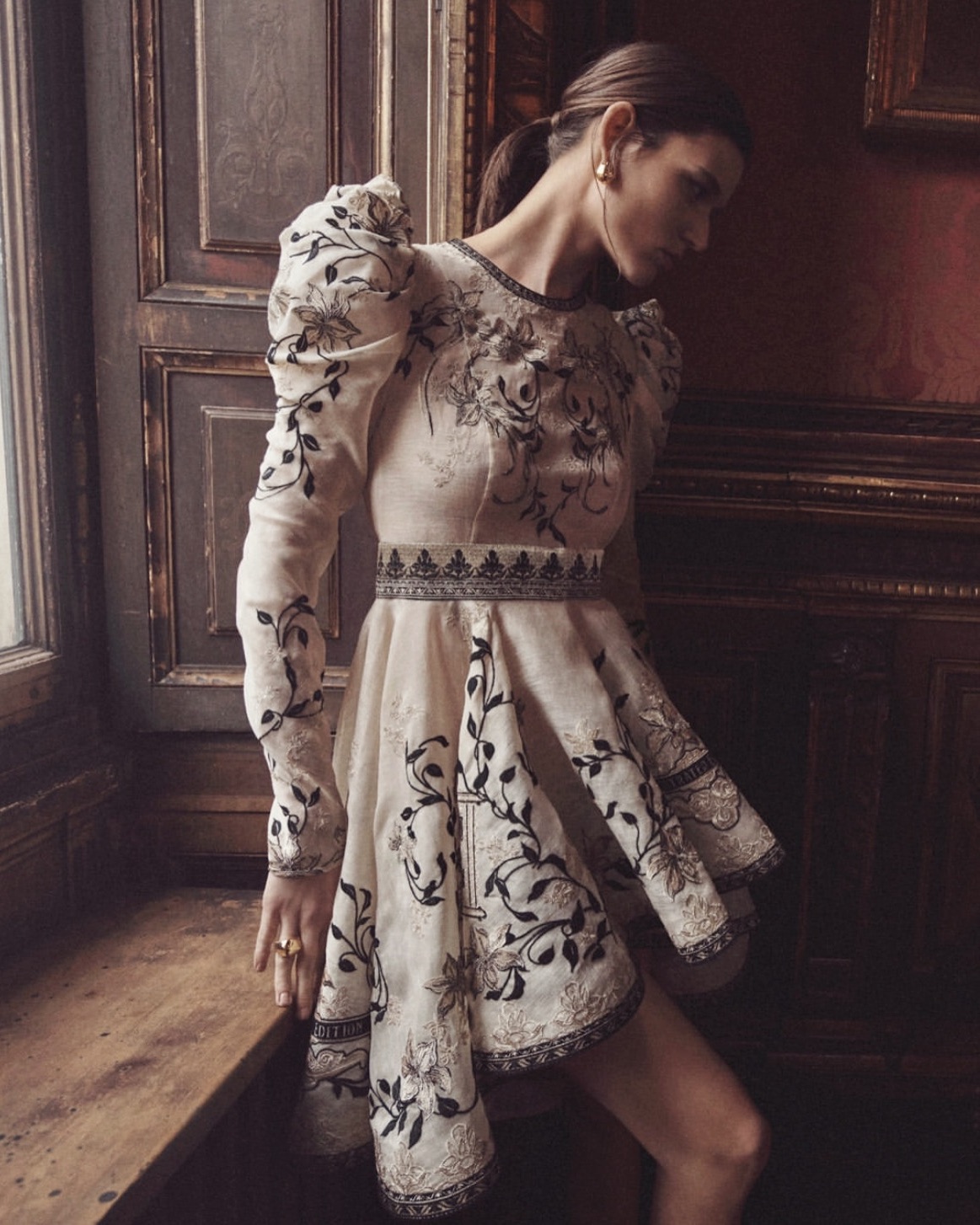 Current Air
Bring Out The Tall Boots—These Midi Length Dresses Were Made For Them
Midi length dresses are easily one of the best ways to lead a fashionable fall season. No matter the weather, these beauties are taking center stage this season, and for good reason. Versatile, chic, and utterly timeless, they're the canvas for creating stunning autumn looks. However, when paired with those tall boots that have been patiently waiting in your closet, it's a match made in sartorial heaven. Regardless if you own midis or not, they make an elegant addition to any woman's wardrobe. Ready to stock up? It's not too late! With winter just around the corner, you'll want more of these midi length dresses. Keep scrolling the find the perfect piece to flatter not only your body, but your personalized taste—from Reformation to Emilia Wickstead.
Fall Essentials: Black Midi Length Dresses
As the leaves only get more and more golden, it's time to pull out the ultimate fall essential: black midi length dresses. These classic pieces are the backbone of just about every autumn wardrobe. They make the perfect sleek, monochrome canvas for the perfect backdrop for a world of stylish ensembles. And when coupled with long, black boots, it's pure magic. The seamless transition from dress to boots creates a striking, elongated silhouette that's nothing short of show-stopping.
For example, the Helmut Lang Slash Slip Dress was made for boots. Whether you're heading to the office or a weekend brunch, this combo effortlessly exudes sophistication with a touch of mystery. Not to mention, it's also just as stylish as any other fall ensemble. However, this year, midi length dresses are in the spotlight for a bit.
NOBODY'S CHILD Starlight Floral Long Sleeve Cotton Midi Dress

$

152

16ARLINGTON Solare Sequined Lace-up Midi Dress

$

1,490

HELMUT LANG Slash Slip Dress

$

495

MARANT ETOILE Lania Printed Jersey Midi Dress

$

590

MAX MARA S Max Mara Derrik Dress

$

825

ALBERTA FERRETTI Lace-patchwork Asymmetric Midi Dress

$

2,275

NISSA Sheer-sleeves Velvet Bodycon Dress

$

469
A Pop Of Color For Fall
Injecting a pop of color into your wardrobe is easy with midi length dresses. After all, why let the fall palette be limited to neutrals? With a refreshing departure from the ordinary, it's always a great idea to venture into the unknown. And what better way to do it than with a vibrant midi? One look at the Max Mara S Max Mara Derrik Dress and you'll be wanting every color. When paired together with tall boots fall colors, they form a union that's as chic as it is timeless.
On the market for something more casual instead? You can still take advantage of midi length dresses in a number of ways. Plus, with the 16Arlington Solare Sequined Lace-up Midi Dress in reach—you'll want to wear it all the time. So, don't be afraid to mix and match, and let your imagination run wild. After all, it's the season of experimenting. Whether you're drawn to the classic allure of black or crave a burst of color, these ensembles will keep you at the forefront of style this season.