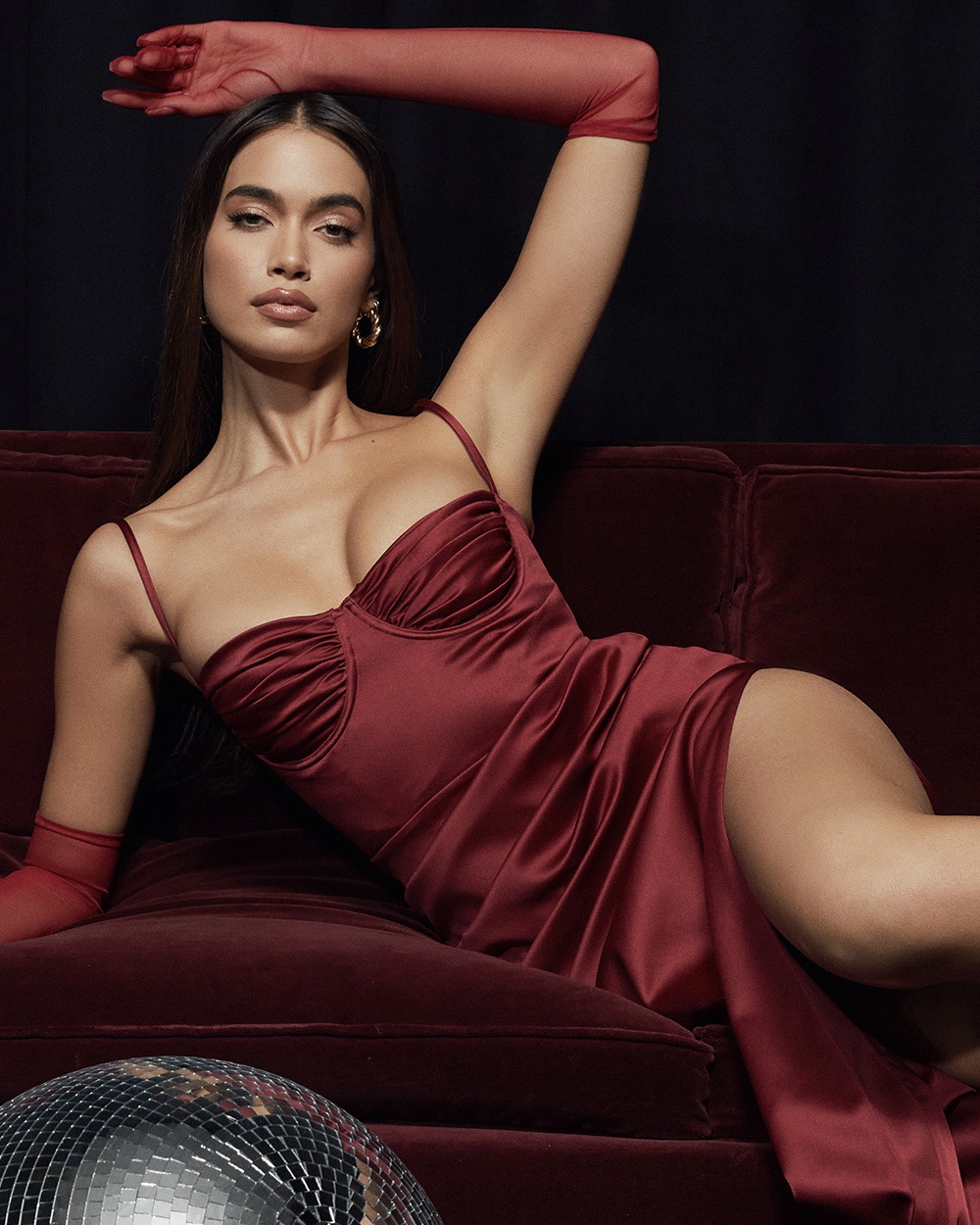 HOUSE OF CB
The Hottest Trending Party Dresses in Evening Wear Right Now
If you're one to light up the night and paint the town red, you know the importance of having trending party dresses in your closet. After all, every occasion calls for a look that shines, and we're here to guide you through the latest trends in evening wear. From elegant galas to lively rooftop parties, having a collection of the latest pieces at your fingertips ensures you're always ready to make a statement. This is especially helpful for the fashionistas who go out often. Even if you don't, there's a world of trending party dresses to discover this season. Moreover, a well-chosen party dress can effortlessly transition from a refined soirée to a spontaneous night out with friends.
Trending Party Dresses For Every Kind Of Occasion
Gone are the days when trendy party dresses were a one-size-fits-all affair. Nowadays, it's all about finding the perfect look for the occasion—and your unique taste. Whether you're headed to a chic cocktail party, a black-tie event, or a casual gathering with friends, we've got you covered. For those intimate cocktail soirées, consider the BHLDN Selena Strapless Stretch Satin Midi Dress. Its timeless appeal makes it a versatile choice for any kind of cocktail event. On the flip side, if you're stepping out for a gala, opt for the Cinq À Sept Adele Dress. Sequins, lace, or an unexpected cutout design can take your look to the next level.
For a more laid-back affair, like a rooftop party under the stars, the Superdown Madeline Blazer Dress is the way to go. It exudes fun and spontaneity, allowing you to dance the night away with ease. So, whether you're raising a toast at a high-end event or just mingling with friends, trending party dresses have your back.
NEEDLE & THREAD Grace Gloss Off-shoulder Micro Mini Dress

$

679

CINQ À SEPT Adele Dress

$

695

BHLDN Selena Strapless Stretch Satin Midi Dress

$

198

CLEOBELLA Nicolette Midi Dress

$

268

SUPERDOWN Madeline Blazer Dress

$

90

MAGDA BUTRYM Cutout Halterneck Jersey Maxi Dress

$

1,820

OSCAR DE LA RENTA Lamé Gown

$

5,990

AMANDA UPRICHARD X Revolve Nellia Rose Dress

$

260

AURETA STUDIO Renee Mini Dress

$

258

MICHAEL COSTELLO X Revolve Jake Gown

$

238

AMANDA UPRICHARD Puzzle Strapless With Fringe Dress

$

255

SAU LEE Natasha Dress

$

295

ALICE + OLIVIA Bina Mini Dress

$

595

ADAM LIPPES Giovanna Sequined Maxi Dress

$

2,990

LOVESHACKFANCY Gallant Dress

$

595

SUPERDOWN Tianna Corset Dress

$

94

ERDEM Floral-appliqué Satin Midi Dress

$

3,645
Bold Looks All Fall Long
As the weather only gets chillier, our wardrobes must follow suit. Fall brings a whole new set of trends, and trending party dresses are no exception. This season, it's all about embracing bold looks that show off your confidence. Think rich, jewel-toned fabrics and textures—the bolder, the better. These luxurious elements not only keep you cozy but also add an air of elegance to your ensemble.
If you're looking for the ultimate showstopper, peek at the Magda Butrym Cutout Halterneck Jersey Maxi Dress. While not for everyone, a look like this is too hard to miss. Regardless of your usual party lineup, this dress would make a perfect addition. Additionally, with trending party dresses like this one in your wardrobe, you'll be ready to conquer any occasion that comes your way