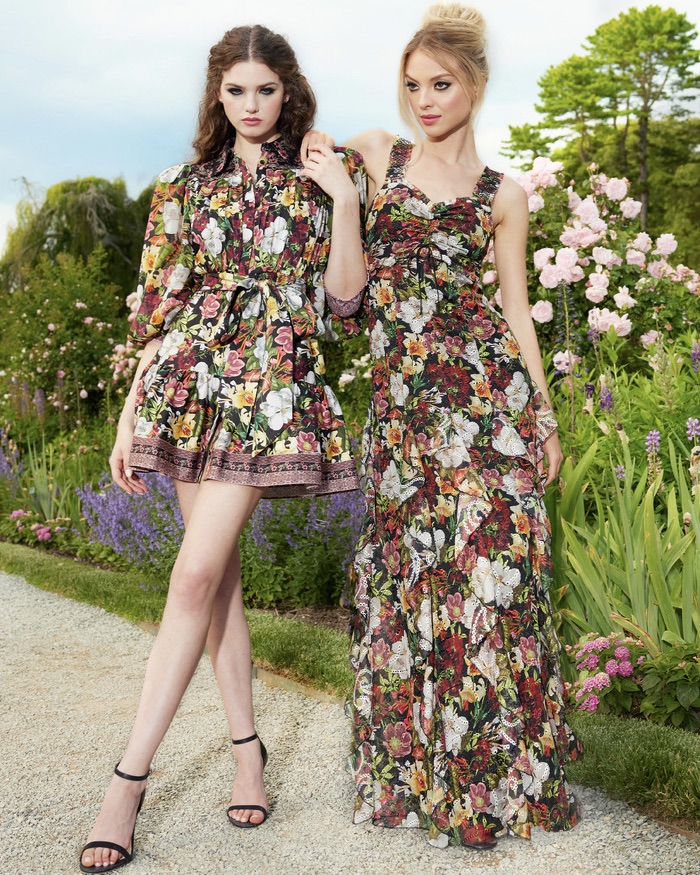 ALICE + OLIVIA
24 Early Fall Dresses Fit For Every Kind Of Climate
It's that time of year again to finally turn our attention to every woman's wardrobe essential: early fall dresses. Whether you're somewhere on the map still basking in the sizzling sun or already experiencing a gentle chill, we've curated a selection of dresses that caters to every climate. From playful ruffles to snug light knits, these pieces will effortlessly transition you into the new fall season. Not to mention, they might also carry you well into the winter season too. Keep scrolling to discover the perfect ensemble to match your early fall vibe. These early fall dresses are destined to win your heart—and might even take over your wardrobe for the season.
Early Fall Dresses That Still Savor The Summer
While we're bidding farewell to summer, there's no need to shelve those breezy silhouettes just yet. Early fall dresses that retain a hint of summer charm are the ultimate style secret. Whether flowing maxi dresses in sun-kissed hues or embellished minis, these pieces work for autumn too. Dresses like these capture the essence of both seasons, allowing you to savor the last rays of sunshine while welcoming the crisp embrace of fall. So, why not extend the summer romance a little longer with these delightful transitional pieces?
For example, the ALICE + OLIVIA Puff Sleeve Mini Dress and the VALENTINO GARAVANI Dégradé Leopard-print Crepe Dress are likely to make you a trendsetter. While most will jump right into sweater styles, you can take a unique approach by mixing styles. By layering and pairing together your favorite pieces, you can redefine autumn fashion with early fall dresses.
Dive Right Into Fall Trends
As we navigate deeper into fall, it's time to embrace the trends that define the season. Early fall dresses take on a new character with this year's unique fashion movements. From velvety velour dresses to ultra-embellished styles, this fall season is bringing us a whole lot of newness. Not to mention, these pieces effortlessly combine the best of fall's offerings while maintaining a chic, contemporary edge.
Our most unique finds would have to be the DÔEN Rhodia Dress and the PILCRO V-Neck Seamed Mini Dress. Paired with your favorite Maryjane heels and a new designer bag, these ensembles might just be your new favorites. In the end, it's that time of year to embrace change and let your style be the reflection of this beautiful shift in seasons. Early fall dresses are simply just your passport to savoring the best of both worlds.