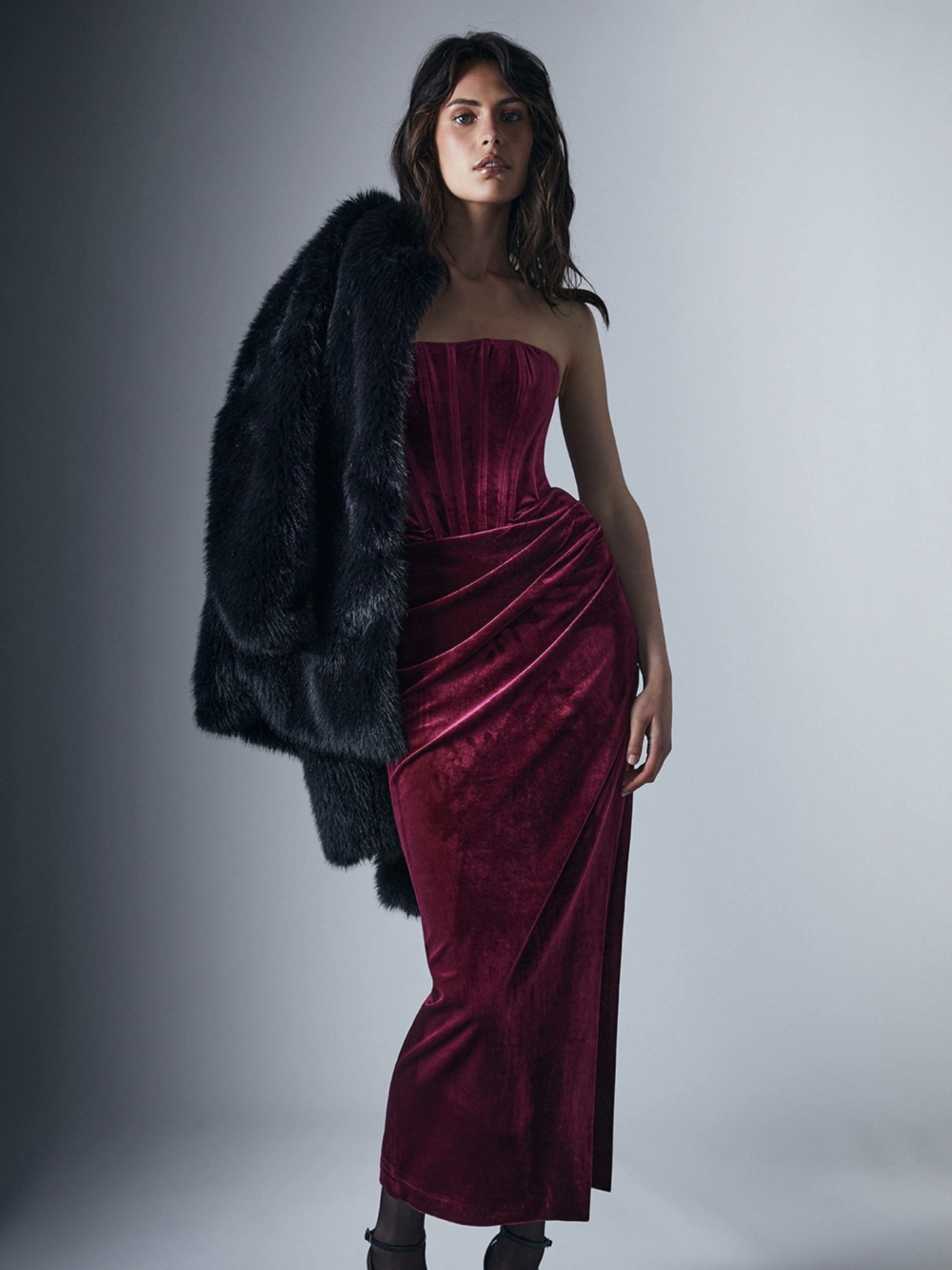 BARDOT Everlasting Velour Midi Dress
We Can't Help But Swoon Over These New Fall Dresses
What better way to start the fall season than with the enchanting allure of new fall dresses? The market is full of new arrivals and before you start shopping, you'll want to see these editor picks. These garments effortlessly capture the essence of autumn, offering a canvas for an array of trends, colors, and textures.
Refreshing your wardrobe is as easy as welcoming in a few pieces—whether it be a maxi for the chilly weather or a short mini for your next party. Ready to get started? So are we. Keep scrolling to explore the captivating world of new fall dresses, where fashion meets the spirit of the season. In the end, you'll find that these will make your entire season all that much better.
New Season, New Fall Dresses
With every change of season comes an opportunity for a wardrobe reset, and these new fall dresses are just perfect for it. The arrival of new pieces marks a turning point in our style, inviting us to explore fresh designs and embrace the evolving trends of the moment. Regardless of what styles you usually favor, there are fresh new pieces for every woman's taste.
For example, the NBD Letina Maxi Dress is unmatched. While most believe knits to be the only dresses you can wear, this unique style proves that wrong. Its form-flattering silhouette and cozy texture make it a standout choice. Paired with low heels or even booties, you'll find new fall dresses like this to be your go-to this season. Moreover, the versatility of these styles offers your wardrobe a versatility you don't find just anywhere.
A Season Of Many Trends
New fall dresses are coming in all shapes and sizes this year. If you thought there was one set of trends to follow, think again. This season is bringing us all sorts of trends to experiment with—including ones you wouldn't expect. From vibrant colors to over the top textures, fall is going big in 2023 to 2024. While many seem impossible to style, this season comes with no rules. Whether you love mixing and matching or keeping it clean with minimalism, there's something for everyone.
Not exactly sure where to start, try the Balmain Button-embellished Ribbed-knit Mini Dress and the Stone Cold Fox X Revolve Basier Dress. Eye-catching, yet comfortable, these pieces work for many kinds of climates. So no matter if it's just the beginning of fall or the end, you'll find new fall dresses like these to come in handy. Not to mention, they offer the chance to look your utmost stylish.