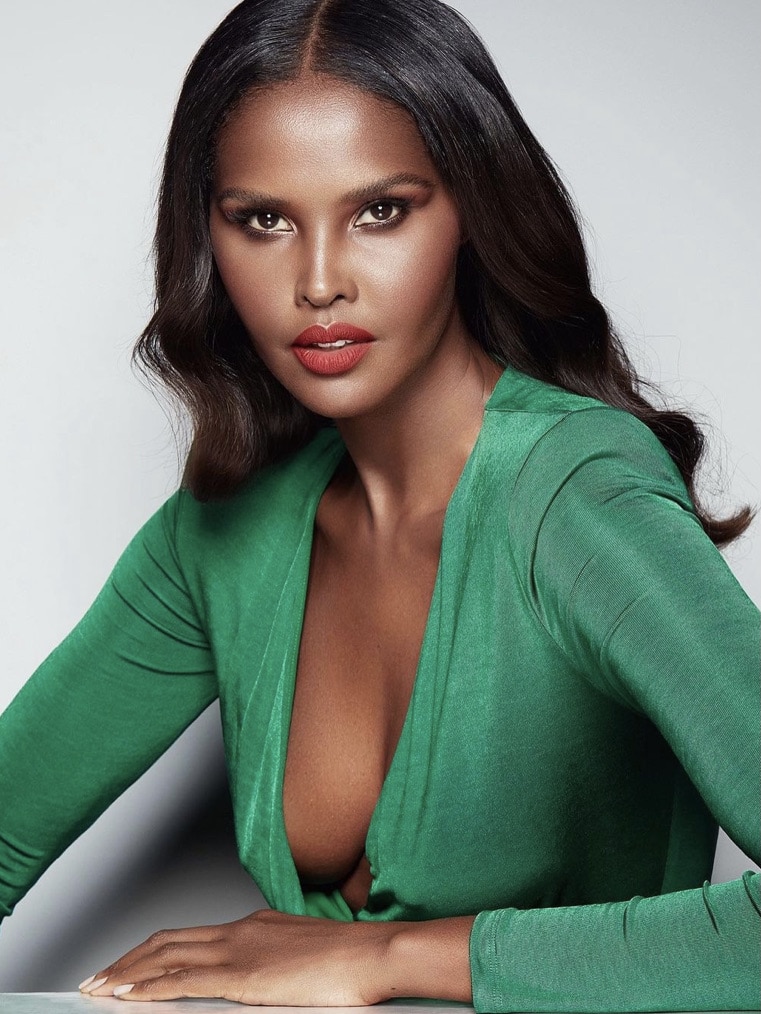 We Love Her Dresses…How To Dress Like Ubah Hassan
@UBAH / INSTAGRAM
We Love Her Dresses…How To Dress Like Ubah Hassan
Wondering how to dress like Ubah Hassan? One dress after another and you'll sit and wonder why you don't have at least one of them. Almost every look Ubah slips on looks as effortless as her beauty. From the simplest of the simple to the more complex embellished pieces, every girl could use some designer style. Influencer inspired ensembles are a great way to snag your favorite fashionista's outfits while still having the freedom to choose according to taste. This is no different for the style icon's closet. The fashion-forward model is known for serving the hottest looks and making us add more and more dresses to our wishlists. Scroll to discover our top favorite 15 options inspired by Ubah Hassan herself and see for yourself! You won't want any other influencer as your source of inspiration—one Ubah Hassan dress will certainly catch your eye!
White Dresses You Need Now
It's no surprise that the Ubah Hassan style is full of white dresses. Whether it's textured with lace or solid and fresh, white is an essential color to Ubah's wardrobe. Luckily the color is easily adaptable to just about any girl's closet, season and occasion. If we had to narrow options down to our top two favorites, it would be the ALÉMAIS Penny Pintucked Cotton-voile Dress and the LOVESHACKFANCY Edie Dress. These aren't only very similar to the fashionista's dress lineup, but they're great options for anyone looking to freshen up. White is a great base to all styling possibilities or simply a foundation to an effortless look. No matter how you choose to leverage a Ubah Hassan dress, it'll work for your personal taste. There's plenty of gorgeous dresses, white or not, to go around!
Shop Ubah Hassan's Dress Style
BURBERRY Maris Floral Silk Slip Dress

$

1,550

LOVESHACKFANCY Edie Dress

$

298

LOVERS + FRIENDS Interstellar Gown

$

278

REFORMATION Aribella Dress

$

278

DOLCE & GABBANA Leopard Print Ruched Stretch Silk Charmeuse Tank Dress

$

3,495

ALÉMAIS Penny Pintucked Cotton-voile Dress

$

425

ASOS Satin Flutter Sleeve Maxi Dress

$

135

DOLCE & GABBANA Leopard-print Stretch-silk Minidress

$

2,371

REFORMATION Lissa Gathered Midi Dress

$

285

ALESSANDRA RICH Macramé Lace-appliqué Wool-blend Midi Dress

$

2,250

REFORMATION Vecchio Dress

$

388

DSQUARED2 Leopard Print Crepe De Chine Dress

$

920

DOLCE & GABBANA Leopard Print Silk Mini Dress

$

1,895

BRONX AND BANCO Midnite Noir Sequin Embellished Gown

$

1,050

EMILIA WICKSTEAD Basset Scoop-neck Sequinned Mini Dress

$

1,885
The Iconic Ubah Hassan Style
Some people have a distinct style and Ubah Hassan is one of those people. When not wearing an effortless solid dress, you can probably find her wearing something still simple, but exquisite. A little embellishment and color can really do any dress some justice. However, don't get too caught up in color. Ubah makes a black embellished dress look most elegant, like the BURBERRY Maris Floral Silk Slip Dress. Throw on your most simple accessories for an effortless look or stack on the embellishment with your trendiest. However you choose to style this gem, you can thank the Ubah Hassan style for the fashion inspiration. Your new favorite black dress just got a whole upgrade! Look forward to endless compliments in a luxurious, model-inspired dress everyone will surely love to see you in.
Get The Look Molly Chiang Dress Style