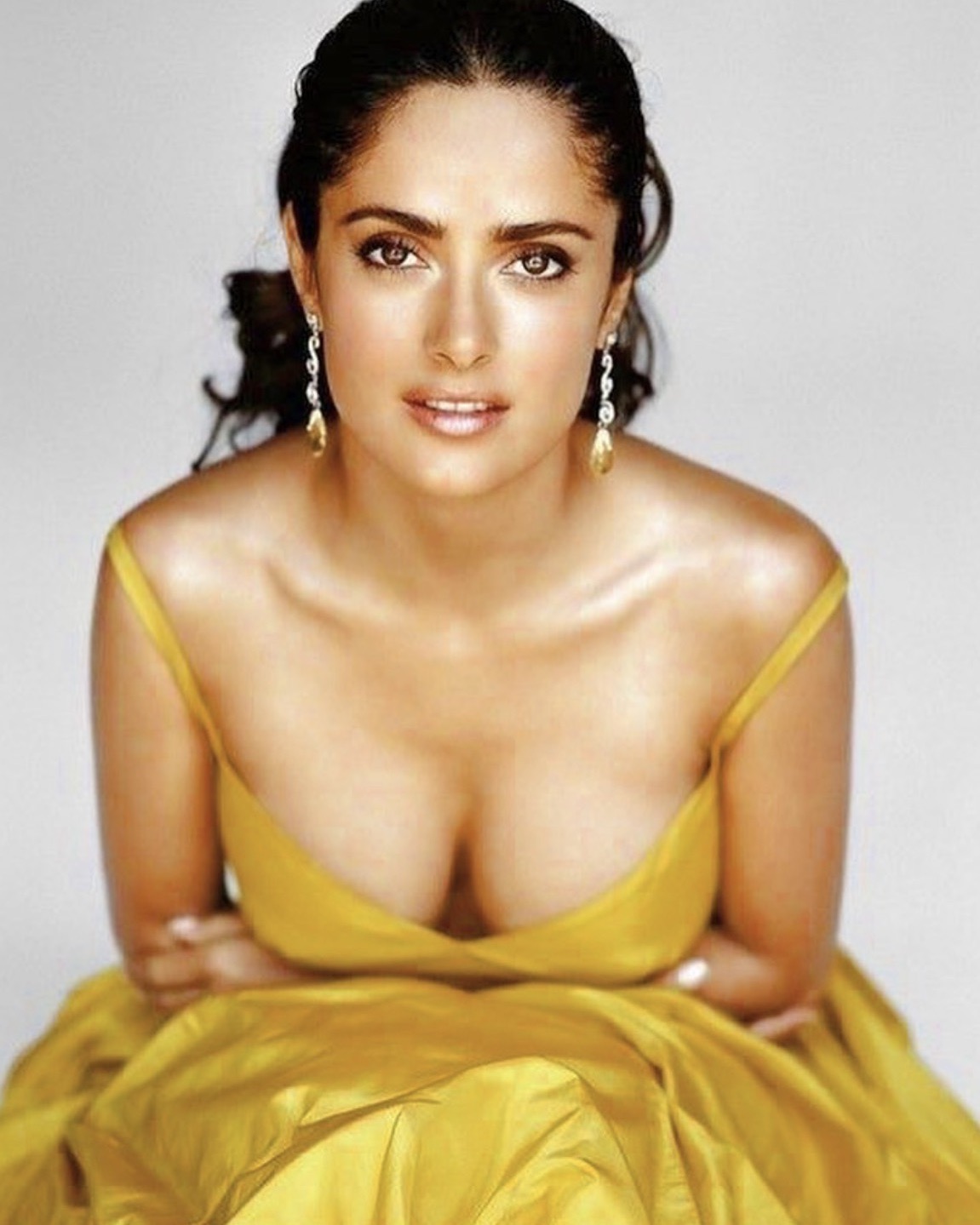 We Love Her Dresses…How To Dress Like Salma Hayek
@salmahayek / Instagram
We Love Her Dresses…How To Dress Like Salma Hayek
Salma Hayek's style is the epitome of timeless beauty, always captivating her audience with her red carpet appearances and impeccable ensembles. Each of her dresses is out of this world, leaving us in awe of her fabulous fashion choices. While it may seem like capturing her looks is impossible, Salma Hayek's dress style is easier to achieve than you may think. From her love for texture to her ability to highlight her curvy figure effortlessly, Salma's style screams luxury at its finest. Keep scrolling to learn how to get her glamorous style into your own wardrobe. Regardless of what you end up snagging, you'll find her fashion sense to be the best inspiration out there.
Salma Hayek's Glamorous Dress Style
Salma Hayek's dress style is no stranger to glamour. Each of her dresses show her love for all things luxurious—and like us, designer dresses. Whether she's walking the red carpet or lounging on vacation, Salma never fails to impress with her choice of dresses. From long gowns to sleek, form-fitting silhouettes, each style she wears is both sophisticates and graceful. Not to mention, she always somehow knows how to make anything look sultry. However, you can opt for a more conservative neckline if sultry isn't your style.
For example, the best piece to capture her style is the NEEDLE AND THREAD Violet Shimmer Strapless Gown. Certainly fabulous in its own unique way, styles like these are perfect for any formal occasion. However, we'd save it for a very special day on your calendar. Similarly, the REBECCA VALLANCE Leonie Gown is another fan favorite for a very good reason. While fashionistas worldwide love this look, the fact that it replicates Salma's taste makes it even better. Whether you choose a vibrant hue or a neutral tone, Salma Hayek's dress style allows your dress be the star of the show.
Shop Salma Hayek's Dress Style
GAUGE81 Moni One-shoulder Ruched Mesh Maxi Dress

$

540

KHAITE Milo Silk-satin Midi Dress

$

1,780

ALESSANDRA RICH Draped Satin Maxi Dress

$

2,530

ALESSANDRA RICH Draped Mini Dress

$

1,412

HOUSE OF CB Strapless Stretch Satin Gown

$

299

OSCAR DE LA RENTA Sequined Off-shoulder Gown

$

12,990

MAC DUGGAL Stripe Sequin Embellished Evening Gown

$

498

MAC DUGGAL Embellished Fringe Cap Sleeve Formal Dress

$

598

SAU LEE Florence Dress

$

595

JASON WU Embroidered Ruffle Plunge Neck Gown

$

4,995

NEEDLE & THREAD Violet Shimmer Strapless Gown

$

1,249

REBECCA VALLANCE Leonie Gown

$

999

THE VAMPIRE'S WIFE The Light Sleeper Lamé Gown

$

3,150

BRONX AND BANCO Florence Strapless Plisse Corset Gown

$

750

COSTARELLOS Exclusive To Mytheresa – Mila Ruched Tiered Silk Chiffon Gown

$

2,284
All Things Embellishments & Curve-Hugging
When it comes to Salma Hayek's dress style, one thing is for certain—she loves texture. From sparkling sequins to lace, she loves bold statements that make her stand out on and off the red carpet. To capture her love for texture, seek out dresses with eye-catching details that add some extra drama to your look.
For example, the MAC DUGGAL Embellished Fringe Cap Sleeve Formal Dress was designed for special moments. This is a great example of a bold look that every woman should wear at least once. Don't be afraid to play with color and texture, as Salma is known for her fearless fashion choices. These styles allow you to feel as confident as ever—even if you're not on the carpet too. After all, Salma Hayek's dress style is all about embracing the extraordinary and celebrating your individual style.
We Love Her Dresses…How To Dress Like Camila Queiroz