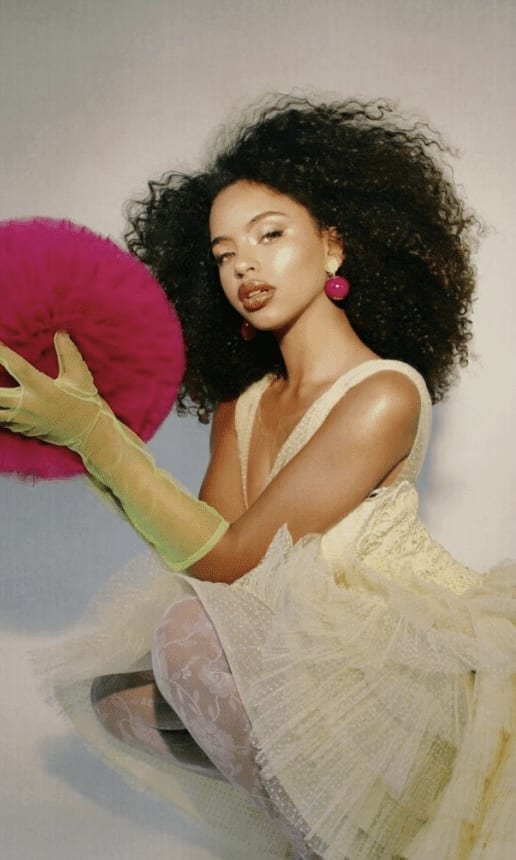 We Love Her Dresses…How To Dress Like Paola Locatelli
@PAOLALCT / INSTAGRAM
We Love Her Dresses…How To Dress Like Paola Locatelli
One dress is all it takes to sit and ponder over the winning question: how to dress like Paola Locatelli? As simple as these dresses truly are in nature, the influencer makes every single one look show-stopping. Simple is most certainly enough when it comes to Paola's style and we just know you will love it too. From wrap dresses that hug your curves, to the brightest day dresses, we have them all. It's obvious the French influencer knows her stuff when it comes to fashion and style. This bright beauty has a dress for every month, bringing light and sunshine to every look. With 2021 being all about colors, it's certainly your time to shine. Scroll to discover the iconic Paola Locatelli style with numerous dress options to snag the fashionista's looks!
Paola Locatelli's Iconic Cinched Waist
It's no surprise that every other Paola Locatelli dress is cinched at the waist. This classic silhouette is something not only Paola can pull off, but you can too. There are many wrap dresses to go around, especially this Winter season. Find the perfect spacious, body-hugging shape you're looking for with the REFORMATION Kenna Dress. Known for the fashionista's favorite silhouette, Reformation is the brand to look out for. When your body can look this good, the rest doesn't matter as much. With its sheen and unique color, this dress is most definitely influencer material.
Similarly, the ZIMMERMANN Silk Wrap Midi Dress is great formal take on a cinched waist. Wrap dresses are certainly known for their body-shaping magic and this piece proves just that. Classic, yet trendy for this year's taking, you can be sure this designer dress would be one in Paola's closet. Scroll to discover more of the Paola Locatelli style that you need to get your hands on now!
Shop Paola Locatelli's Style
DIANE VON FURSTENBERG Eloise Silk Crepe De Chine Maxi Faux-Wrap Dress

$

548

DIANE VON FURSTENBERG Emilia Ruffled Silk Crepe De Chine Mini Wrap Dress

$

298

NEEDLE & THREAD NEEDLE & THREAD Nancy Stripe Frill Gown

$

750

REFORMATION Novella Dress

$

278

REFORMATION Vic Dress

$

178

AUTEUR Bella Maxi Dress

$

650

GANNI For FWRD Pleated Satin Pink Mini Dress

$

215

CHARO RUIZ IBIZA Jean Dress

$

504

SELF-PORTRAIT Starlet Rose Lace Dress

$

505

LOVERS + FRIENDS Lorenza Mini Dress

$

198

FREE PEOPLE Beatrice Maxi Dress

$

250

LULUS All My Life Plunge Neck Long Sleeve Gown

$

86

SELF-PORTRAIT Taffeta Midi Dress

$

396

ACLER Hernshaw Printed Satin Long Sleeved Midi Dress

$

430

NEEDLE & THREAD Genevieve Rose Ruffled Floral-print Tulle Gown

$

670

REFORMATION Kenna Dress

$

248

MANGO Wrapped Satin Dress

$

120

ASOS Collared Wrap Pink Midi Dress

$

60

ZIMMERMANN Silk Wrap Midi Dress

$

630

MISHA Amelie Dress

$

290

ZIMMERMANN Ruffled Silk-satin Wrap Mini Dress

$

560
Where Simple Meets Statement
It's clear Paola Locatelli favors simple and sweet. Straight to the point, these dresses are the ultimate styling tools. There couldn't be a better influencer to prove that the simpler the dress, the seamless the look. With the right color and cut, these pieces could be your favorite go-to's. Our favorite simple statement is the FREEPEOPLE Beatrice Maxi Dress. We couldn't critique not one element of its silhouette even if we tried. Throw on your favorite bright colored heels for a power duo to hit the 2021 trend on its head! There's no better time than now to take advantage of the vintage cuts and modern color pairs that the year has to offer. This look is one you can count Paola Locatelli on wearing!
Get The Look: Chrissy Rutherford's Dress Style