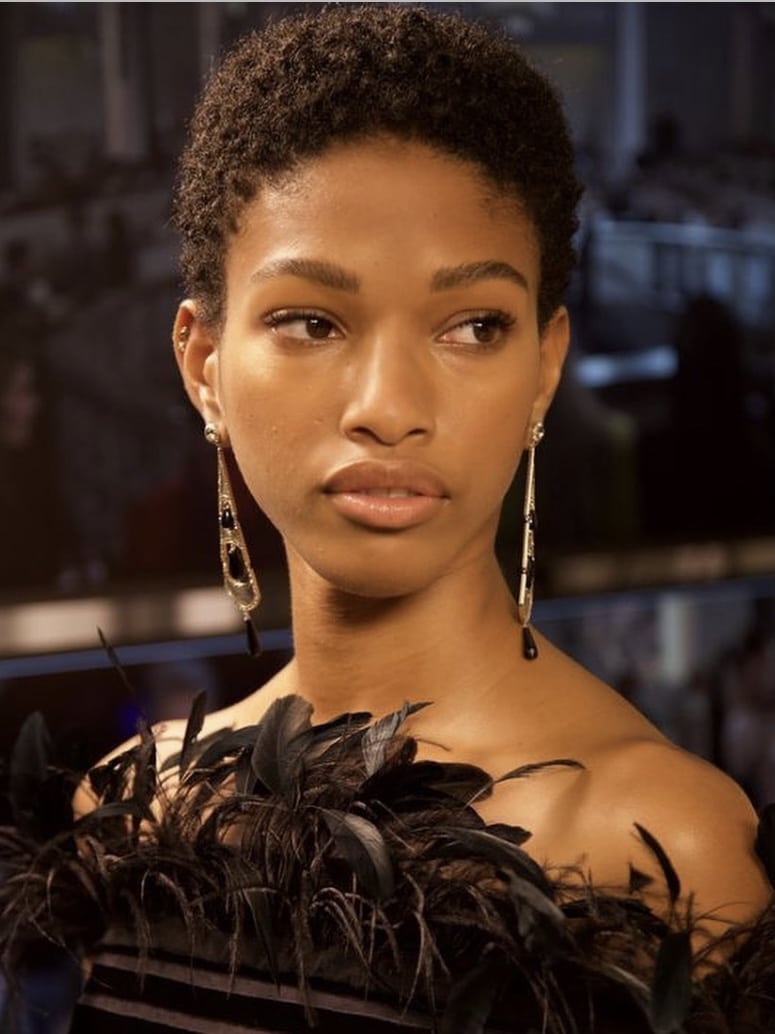 We Love Her Dresses…How To Dress Like Naomi Chin Wing
@naomichinwing / Instagram
We Love Her Dresses…How To Dress Like Naomi Chin Wing
The Naomi Chin Wing style is filled with all things luxury designer. While she doesn't dress herself in majority of the pictures on her feed, she certainly has an exquisite taste. It's almost as if she represents the fashion she models, giving us the best inspiration for our own personal taste. Whether it's the on-duty model or general high-end designer style you're into, Naomi is up high on the list of influencers to turn to. From the runways of Alexandre Vauthier to Dior, her sexy yet elegant look is what we always search for. Naomi has a way of making almost any style of dress look better, especially when it comes to evening dresses we all wish we were in our closet. Scroll to discover how to dress like Naomi Chin Wing and bring the catwalk home!
The Iconic Naomi Chin Wing Style
The Naomi Chin Wing style is surely iconic in more ways than one. Your idea of what your next evening dress should be will be completely transformed after seeing these two dresses. Inspired by the one and only, the MARIA LUCIA HOHAN Pleated Tulle Midi Dress and the DAVID KOMA Corset-Detailed Cady Mini Dress are the hottest options on the market. Naomi has a way with texture and color and these are just perfect for the ladies looking to break free of the norm. You certainly don't need anything over the top, but cuts like these will have your body looking it best. Sometimes it'll only take one dress to transform not only your wardrobe, but your entire night. Snag these iconic Naomi Chin Wing dresses to completely turn your world around!
Shop Naomi Win Ching's Dress Style
REFORMATION Jasen Dress

$

298

LIKELY Midi Laverna Dress

$

228

DAVID KOMA Corset-Detailed Cady Mini Dress

$

1,325

ZIMMERMANN Concert Tie-Neck Linen-Silk Mini Dress

$

1,600

LOVESHACKFANCY Lienzo Floral Cotton Mini Dress

$

395

TRINA TURK Immeasurable Floral Tiered Dress

$

328

MARIA LUCIA HOHAN Pleated Tulle Midi Dress W- Low Back

$

775

ASOS Blouson Sleeve Midi Dress In Organza Check

$

171

CECILIE BAHNSEN Alexa Jacquard Puff Sleeve Dress

$

1,570

ERMANNO SCERVINO Embroidered Tulle Bustier Midi Dress

$

6,726

MARIA LUCIA HOHAN Pleated Strapless Tulle Maxi Dress

$

995

MARY KATRANTZOU Ithaki Printed Linen-gauze Maxi Dress

$

2,145

ALEXANDRE VAUTHIER Asymmetric Ruched Stretch-lurex Gown

$

2,105

FREE PEOPLE One Blossom Slip

$

148

ELAN Grecian Cover-Up Dress

$

74
One Dress That'll Define Your Wardrobe
We promise all it takes is one Naomi Win Ching dress to change your life. No matter the label, the supermodel has an unforgettable way with dresses on and off the runway. While it's hard to choose one favorite, we do have a top option that takes the cake. Our ultimate dress pick of all 15 dresses is easily the DOLCE & GABBANA Wide-sleeve Draped-bodice Silk-chiffon Gown. Dolce & Gabbans is a memorable label to cherish for years to come. Both the elegance and sexiness you feel when slipping this hidden gem on is well worth the splurge. After all, the Naomi Win Ching style is indeed priceless!
We Love Her Dresses… How To Dress Like Amanda Stanton