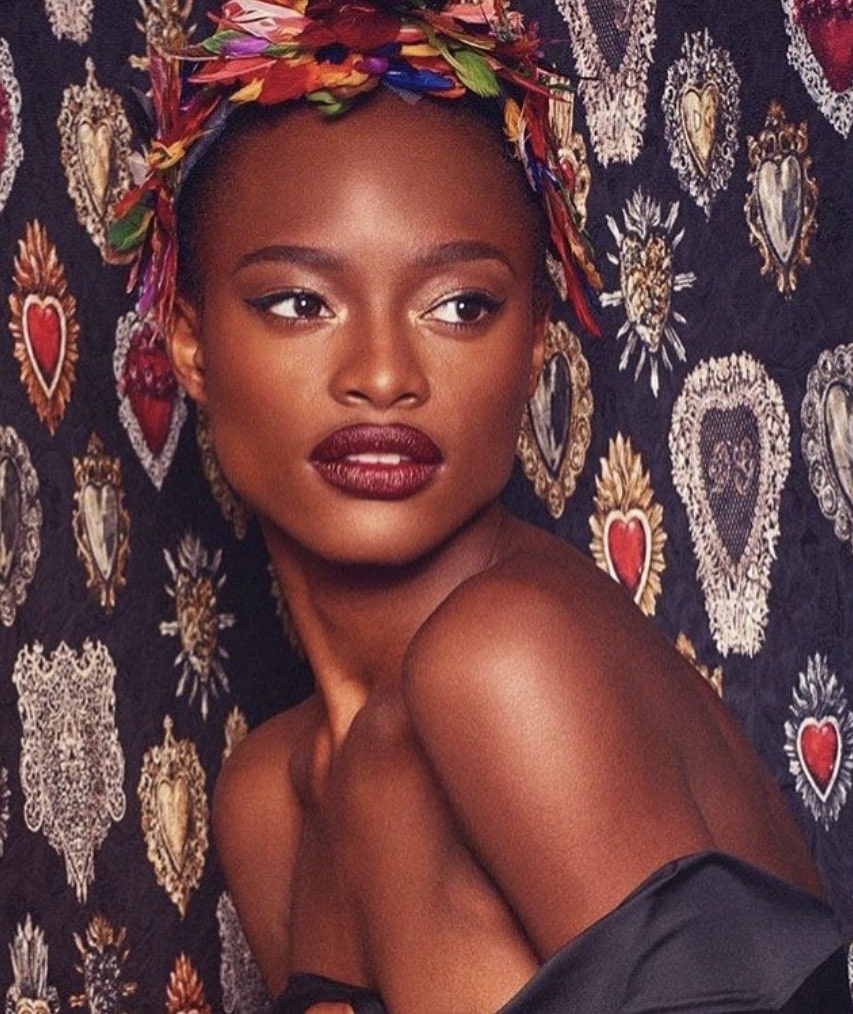 We Love Her Dresses…How To Dress Like Mayowa Nicholas
@mayowanicholas / Instagram
We Love Her Dresses…How To Dress Like Mayowa Nicholas
With so many runways she has walked on, it's hard to tell exactly what Mayowa Nicholas's style is. The style icon is known for just about all kinds of fashions–from the craziest to the classiest. Better yet, this is the best case to snag your style inspiration from. Mayowa is the perfect fashionista to build your upcoming spring wardrobe. With so many fresh and bright colors to choose, you can expect to fall in love with something you've never owned before. From catwalk to street style, it even seems like her off-duty days are just as stylish. It's hard to distinguish if a designer dressed her or if she dressed herself–and that defines a true style icon. Scroll to discover our favorite 15 look inspired by Mayowa Nicholas herself!
A Grand Entrance Into Mayowa Nicholas's Style
If there's one kind of piece you're likely to see Mayowa Nicholas in, it's a gown. The elegant-spirited fashionista amazes us with how effortless she makes even the longest of dresses look. From ball gowns to body-hugging ankle lengths, she knows just how to rock them. We couldn't curate this edit without sharing one of our favorites. So off you're looking to snag the Mayowa Nicholas style in the best way possible, we've got just the dress for you. The RETROFETE Marie Dress is a piece we've had our eyes on before we knew Mayowa loved it too. Effortlessly chic, it's a true high-fashion staple every woman should own. Paired with your favorite Mary Jane heels or sandals for the upcoming season, you'll be off looking like you just came from the catwalk–or Mayowa Nicholas's closet!
Shop Mayowa Nicholas's Dress Style
MôNOT Bustier Side-slit Gown

$

2,155

AMANDA UPRICHARD Clifton Dress

$

260

RETROFêTE Marie Dress

$

615

A.L.C. Aires Pleated Gown

$

795

ALEXANDRE VAUTHIER Perforated Stretch-knit Gown

$

2,301

MAJORELLE Bristol Mini Dress

$

198

KARINA GRIMALDI Irma Eyelet Mini Dress

$

372

LAVISH ALICE Satin Corset Midi Dress

$

151

LOVESHACKFANCY King Maxi Dress

$

525

DRESS FORUM Merry Smocked Mini Dress

$

65

BETSY & ADAM One-Shoulder Mermaid Gown

$

289

LAVISH ALICE Floral Off-The-Shoulder Sheath Dress

$

155

JULIET DUNN Tie-back Printed Cotton Midi Dress

$

415

AMANDA UPRICHARD Eden Gown

$

312

H:OURS Niall Midi Dress

$

168
Take The Mini Approach
While you mostly see Mayowa Nicholas dresses sweeping the floor, it's not always about maxis and gowns. The supermodel knows just how to pick and wear the mini dresses of our dreams. What better way to enter spring than with a catwalk inspired look that'll surely put a smile on your face. The MAJORELLE Bristol Mini Dress and the DRESS FORUM Merry Smocked Mini Dress are wonderful options for just about anyone. While glitz and glamour might not be your thing, these two hidden gems will do the trick. Without being overbearing, they offer the perfect balance between chic and everyday-woman fashion. You can thank the Mayowa Nicholas style for giving us that. It's refreshing to see that something more comfortable can also be found on our favorite models!
Get The Look: Jurnee Smollett Dress Style