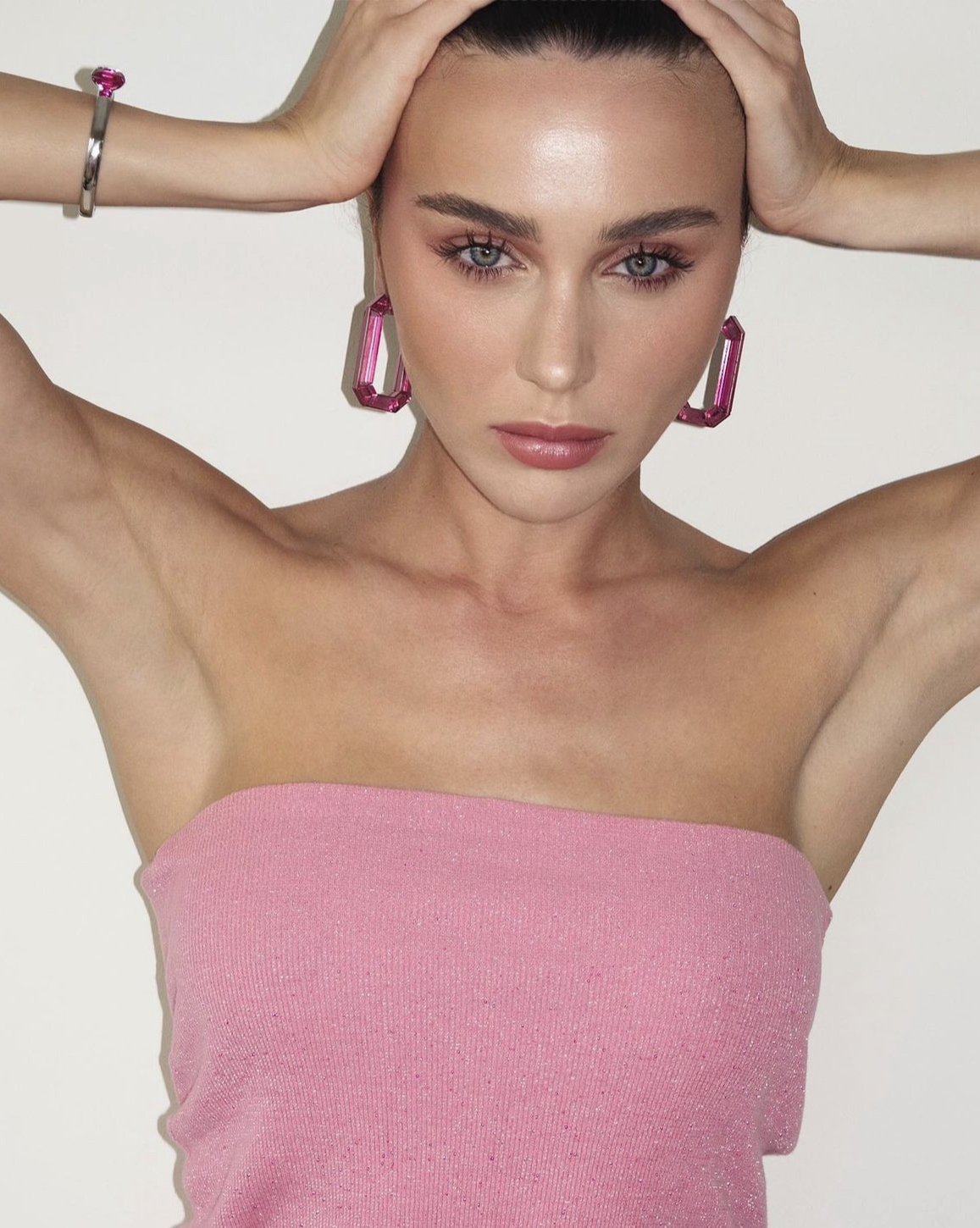 @maryleest / Instagram
We Love Her Dresses…How To Dress Like Mary Leest
Refined elegance is heard to find today but Mary Leest's dress style is proof it still exists. From the most feminine evening wear to the chicest daytime fits, Mary knows just how to spark interest. Whether it be strapless little black dresses or eye-catching gowns, each look is unique in its own way. Moreover, getting the fashionista's style isn't much of a challenge. With a little scouting and styling tricks, you too can channel your inner red carpet celebrity statue. After all, all it takes is a designer dress and a little confidence to take you far. Regardless of your definition of classy, Mary Leest's dress style is well worth considering as inspiration for any woman.
On Your Radar: Mary Leest's Dress Style
When taking about Mary Leest's dress style, it's important to understand we're not talking about clothing; we're talking about an art form. Her ensembles exude a classic charm that has no timeline, making her a trailblazer in a world often dominated by trends. However, the true secret to her taste lies in her attention to detail. If there's anything Mary loves, it's clean lines, impeccable tailoring, and timelessly curated color palettes. This refined approach allows her to show off an understated luxury that never goes out of fashion.
For example, the Solace London Lana Knit Crepe Maxi Dress is a keeper. Stylish for multiple seasons to come, looks like these are just perfect to wear longterm. Although the market isn't usually filled with classes like this one, it's never too late to start. To embody Mary Leest's dress style, focus on investing in pieces that exude quality and craftsmanship. Dresses with timeless silhouettes and impeccable finishes with ensure your wardrobe will stand the test of time.
Shop Mary Leest's Dress Style
VERSACE Strapless Gown

$

4,275

THE ANDAMANE Nicola Gathered Stretch Jersey Mini Dress

$

500

ZUHAIR MURAD Cady Off-the-shoulder Long Dress

$

3,320

A.L.C. Marie Dress

$

495

AMANDA UPRICHARD Puzzle Strapless Fringe Trim Cocktail Dress

$

255

SELF-PORTRAIT Embellished Textured Wool Mini Dress

$

555

BALMAIN Pleated Viscose Jersey Mini Dress

$

3,190

ML MONIQUE LHUILLIER Off-The-Shoulder Sweetheart Mini Dress

$

445
Elegance Wherever She Goes
One of the most striking aspects of Mary Leest's dress style is her ability to look elegant no matter the occasion. Whether she's gracing a red carpet event or simply stepping out for a casual outing, her outfits are always glamourous. Not to mention, each look is beyond the imagination. Looking to channel your inner celeb? Invest in dresses that seamlessly transition from day to night, allowing you to exude elegance wherever you go. Look for pieces that can be effortlessly dressed up with or without flashy accessories.
A great start would be the AMANDA UPRICHARD Puzzle Strapless Fringe Trim Cocktail Dress and the Valentino Garavani Cady Couture Silk Shirt Gown. Surprisingly easy to style for evening dresses, these will make you feel like you're the one on the red carpet. Additionally, when paired with designer heels and a handbag, there's nothing you can't conquer with Mary Leest's dress style.
Get The Look: Aqua Parios Dress Style