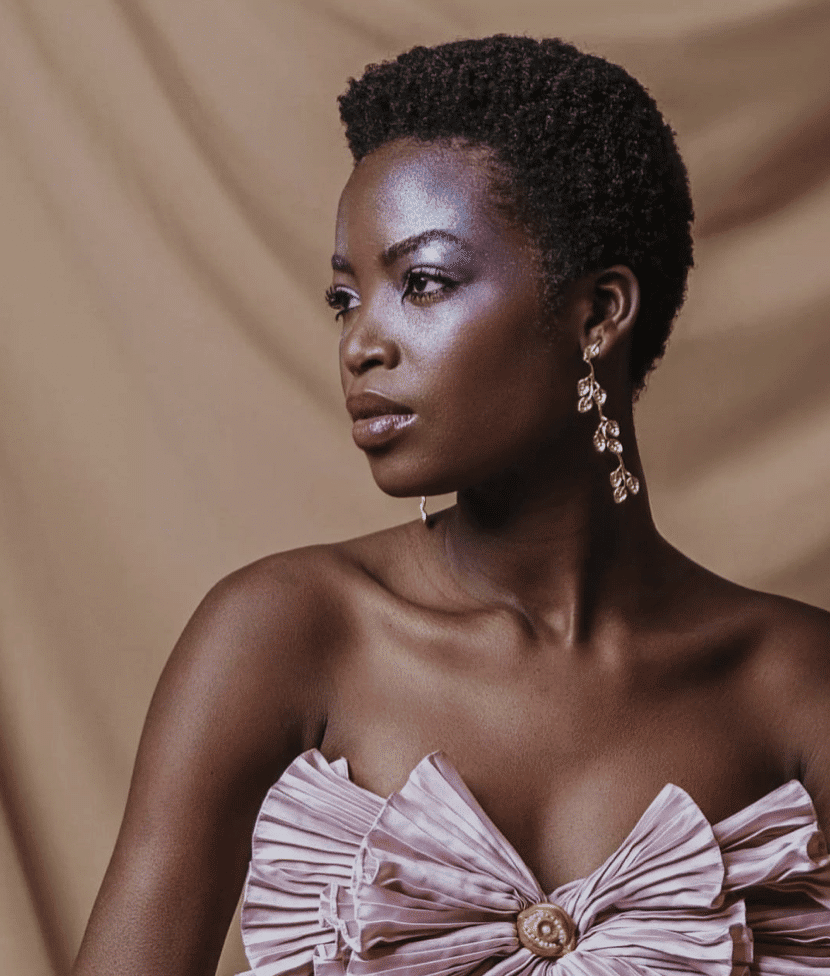 We Love Her Dresses…How To Dress Like Maria Borges
@IAMMARIABORGES / INSTAGRAM
We Love Her Dresses…How To Dress Like Maria Borges
From one Maria Borges dress to the next, it's hard to know which is your favorite–we're in the same boat. The high fashion model makes any dress look good–and we mean every dress. However, we all don't have the luxury of looking like a runway model, but what we do have is fashion. After a careful search of the best dupes on the market, we've got 15 looks that we're sure you and Maria would love. After all, with a bit of elegance and high-end designer labels, you too can curate your own supermodel wardrobe. The fashionista is clothed by our favorite brands, and many brands you'll also find in this edit. So if you want to know how to snag the iconic Maria Borges style, keep scrolling. We're positive you'll love what you find.
Make Tulle Your Greatest Fashion Tool
Tulle is just one those things that just so happen to be adored by Maria Borges and us. After all, there's something magical about tulle that makes it a great texture to wear to your best events. Better yet, you could even make it work into your more everyday wardrobe–depending on how avante guarde you are. The NOIR KEI NINOMIYA Tiered Ruffled Tulle Dress is one of our favorite for an all tulle look. Similarly, the VALENTINO One-shoulder Tulle Gown offers the same texture, but with a twist on a fun color. You can easily pull off this Noir Key Ninomiya look whenever you'd like, while the colored Valentino would make the perfect addition to any formal gathering. Regardless of where you dare to wear tulle, be sure to remember Maria Borges and her magical style inspiration.
Shop Maria Borges's Dress Style
BETSEY JOHNSON Lace It Up Smocked Dress

$

109

NORMA KAMALI Diana Ruched One-Shoulder Mini Dress

$

195

REBECCA TAYLOR Tulle Sleeveless Smocked Dress

$

495

VALENTINO Cutout Ruched Silk-chiffon Gown

$

12,900

VALENTINO One-shoulder Tulle Gown

$

10,900

LACE & BEADS Long Sleeve Tulle Maxi Dress

$

158

GIUSEPPE DI MORABITO Viscose Jersey Mini Dress

$

602

SEMSEM Gathered Sequined Stretch-tulle Gown

$

1,895

LOVESHACKFANCY Aneesha Cutout Metallic Fil Coupé Crepe De Chine Maxi Dress

$

795

MAC DUGGAL One-Shoulder Side Slit Gown

$

348

BATSHEVA Prairie Cotton-velvet Dress

$

289

SAYLOR Britta Dress

$

264

DELFI V-Neck Pleated Midi Dress

$

398

NOIR KEI NINOMIYA Tiered Ruffled Tulle Dress

$

1,380

ASOS DESIGN Off The Shoulder Plunge Detail Midaxi Dress

$

79
A Maria Borges Favorite
All this Maria Borges style inspirations and we're almost sure you don't know where to start. With so many gorgeous pieces to add to your own closet, it can be hard to decide on just one. A great way to venture into snagging the model's style is by sticking with pieces you just know she would just love. For example, we just know Maria would adore the VALENTINO Cutout Ruched Silk-chiffon Gown, for obvious reasons. From the cutout to the bright hue, Maria loves her eye-catching gowns. This fuchsia hue in particular is wonderful for the spring to come. So if you just so happen to love Maria Borges's style and spring, this lovely pink dress is the perfect choice. Ultimately, with your most elegant heels and accessories, you'll be on your way to owning a head-to-toe supermodel ensemble.
We Love Her Dresses…How To Dress Like Ajok Madel