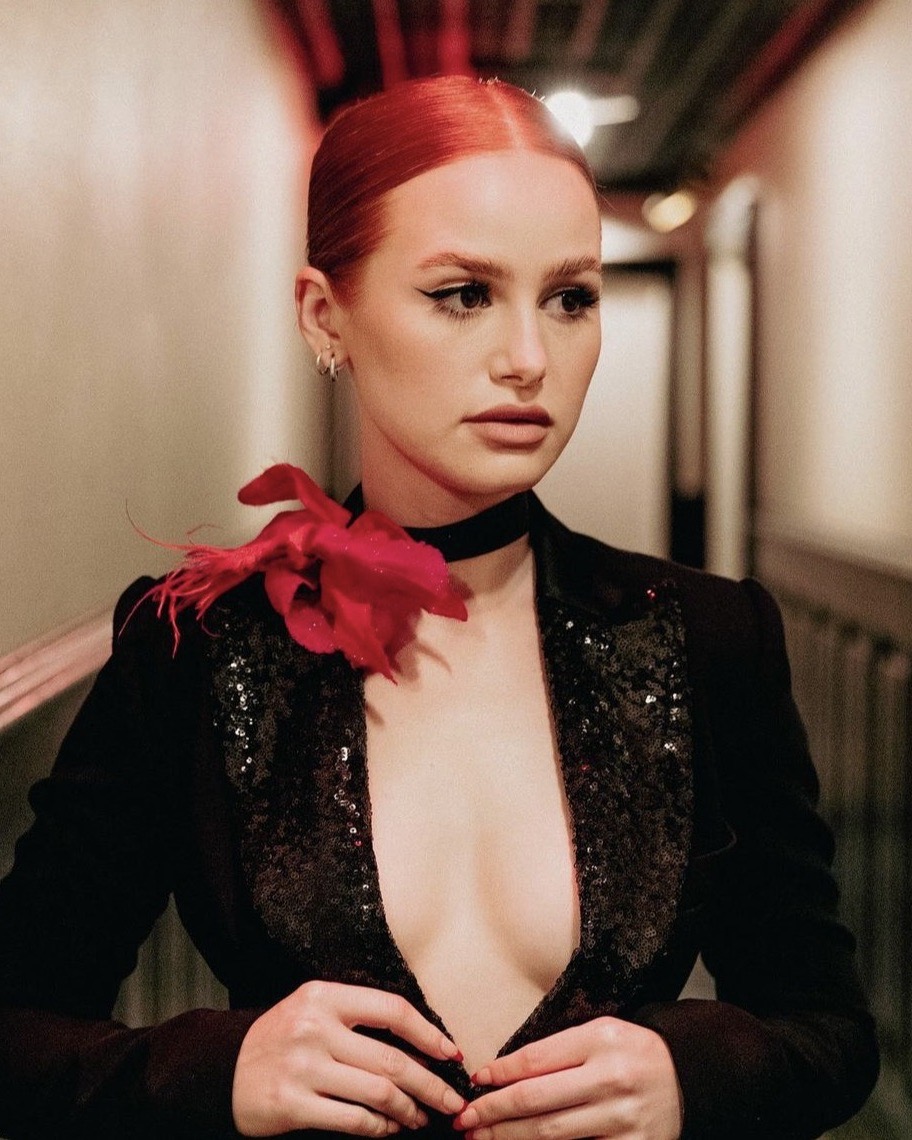 We Love Her Dresses…How To Dress Like Madelaine Petsch
@MADELAME / INSTAGRAM
We Love Her Dresses…How To Dress Like Madelaine Petsch
If there's one thing about Madelaine Petsch's dress style, it's that it's beyond versatile. From brilliant Met Gala gowns to sultry lace midis on the premiere red carpets, Madelaine knows how to put on a show. But before you think it's all that simple, there are facets of her style that aren't quite all that black and white. With creativity of texture and shape to create flattering shapes, her dresses are a great source of inspiration. No where you'll wear these dupes is entirely up to you—but you certainly don't have to be headed to the red carpet. Scroll to uncover our favorite 30 dress inspired by the iconic Madelaine Petsch style! Regardless of your style, we're sure you'll love these editor picks—especially because of the inspiring gal.
Madelaine Petsch's Dress Style Is A Classic
While each Madelaine Petsch dress is certainly a more upscale version of classics, it's still very much elegant. With black being one of her highlighted wardrobe colors, there's a lot of versatility to be enjoyed. Even the rare cases of pops of color still remain true to her brand. Looking to capture her classic essence? You might want to peek at the JENNY YOO Stretch-Velvet Sabrina Dress, especially for the holiday season. Certainly exquisite in design and breathtaking from any angle, this masterpiece will instantly transport you to the red carpet. You might not be the beautiful Madelaine Petsch herself, but dresses like these allow us all to experience her wardrobe a bit more.
Shop Madelaine Petsch's Dress Style
Capture The Youthfulness With The Perfect Dress
Keeping things modern and fresh is a major part of Madelaine Petsch's dress style. Met with vintage and classic influences, her wardrobe is very much youthful. Part of a youthful closet is having pieces that don't hide who you are—especially on the inside. For Madelaine, this means being bright, bold and brave. If this sounds like something you're into, we'd recommend the 16ARLINGTON Ssense Exclusive Black Alzir Mini Dress and the CECILIE BAHNSEN Drucilla Puff-sleeve Coated-gauze Dress. These two top picks are great representations of Madelaine Petsch's dress style in more ways than one. At the end of the day, fashion has no age limit!
We Love Her Dresses… How To Dress Like Aline Weber