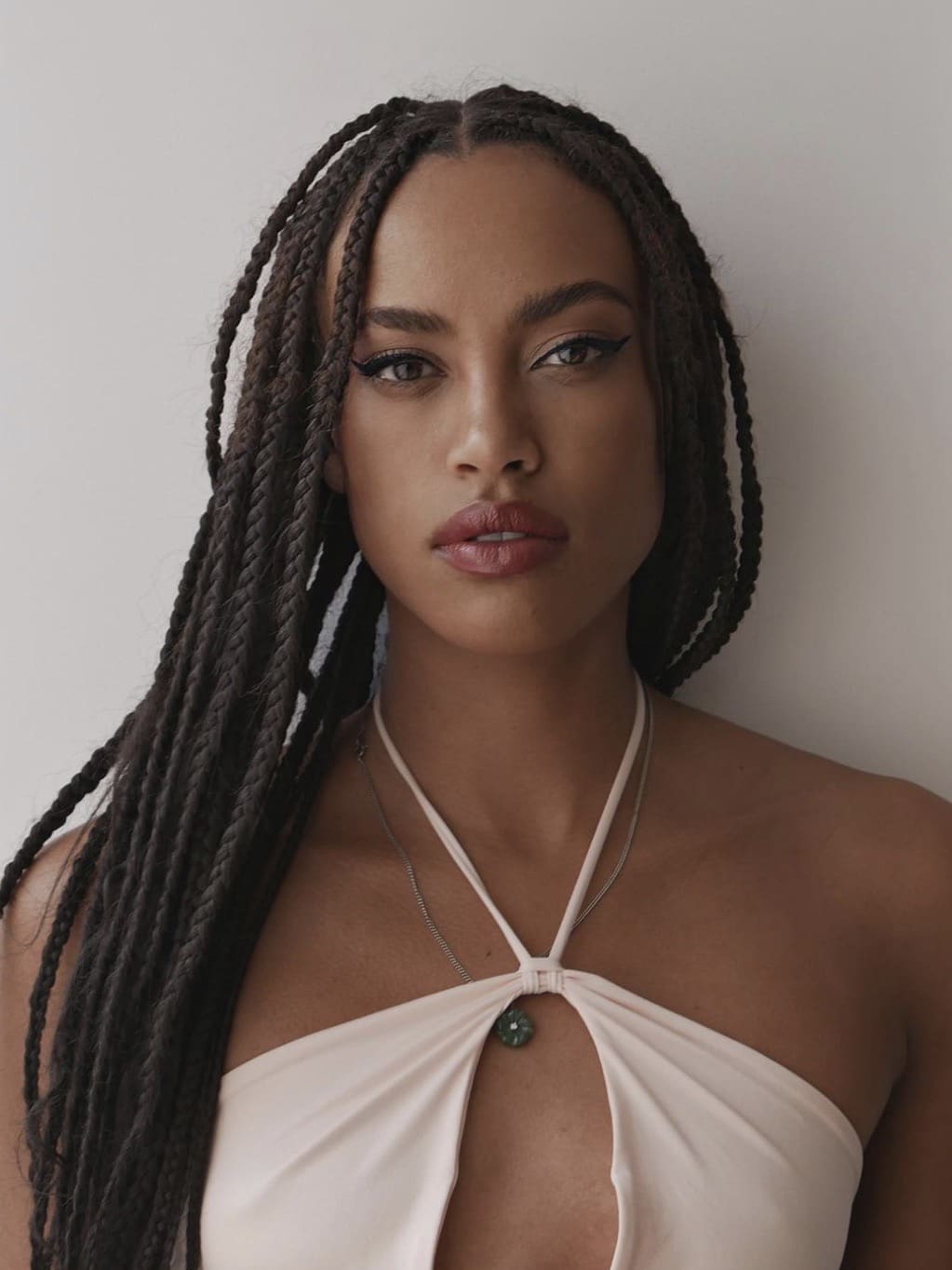 We Love Her Dresses…How To Dress Like Hanna Lhoumeau
@HANNALHOUMEAU / HANNA LHOUMEAU
We Love Her Dresses…How To Dress Like Hanna Lhoumeau
We've decided, Hanna Lhoumeau's style might just win it all. From stunner to simple, the high fashion model knows just how to make anything look good. The best part if that you too can wear her favorite looks, right at home. From the simplest of satin slip dresses to patterns poplin styles, we're sure you'll find something in store for your taste. Dress yourself in your most-loved designer pieces this spring and summer with model inspired dresses. After all, you don't even need to be a model to at least try. Scroll to explore our favorite 15 looks inspired by Hanna Lhoumeau and her stunning, fashion-forward style!
Hanna Lhoumeau's Favorite Mini Dresses
If you've ever seen one of Hanna Lhoumeau's dresses, then you know you can find a ton of mini dresses. Although seemingly simple and boring, Hanna is the best perfect for inspiring you to wear more of them. Whether it's a puffed shoulder like the BARDOT Dina Mini Dress or a fun summer pattern like the LOVESHACKFANCY Desra Mini Dress, she knows just how to dress. These pieces are usually ones that you might just skip by on your average shopping trip, making them even more of a hidden gem. But with the right accessories (or none at all like Hanna!), you can make anything look just as good. What's not to love about Hanna Lhoumeau's style!
Shop Hanna Lhoumeau's Dress Style
THE SEI Cut Out Bias Dress

$

828

HELMUT LANG Twist Midi Dress

$

345

REFORMATION Tayler Polka Dot Fit & Flare Sleeveless Dress

$

248

ANDREĀDAMO Cutout Open-knit And Ribbed-knit Dress

$

591

SNDYS Pamela Dress

$

65

BARDOT Karlotta Slip Dress

$

129

HEARTLOOM Kessy Dress

$

119

RAEY Spot Print Frill-sleeve Silk Dress

$

607

LOVESHACKFANCY Desra Mini Dress

$

475

OSCAR DE LA RENTA Gingham Fringe Hem Dress

$

2,590

KISS THE SKY One Shoulder Mini Dress

$

75

BARDOT Dina Mini Dress

$

129

MICHAEL COSTELLO x REVOLVE Annette Mini Dress

$

248

PREEN BY THORNTON BREGAZZI Daphne Dress

$

1,208

ANNA OCTOBER Dora Layered-Effect Satin Midi Dress

$

660
Keep It Simply Stunning
If Hanna Lhoumeau's mini dresses aren't your thing or you need something a bit longer, we've still got something for you. Another one of Hanna's most loved pieces is a quality satin slip dress. Midi lengths of these styles are another great weight for the current season or summer, so why not stock up? The ANNA OCTOBER Dora Layered-Effect Satin Midi Dress is our favorite piece inspired by Hanna's best, simple looks. The best part with an ensemble like this is that a little goes a long way–so don't feel like you'll have to spend countless hours styling it. With a pair of neutral sandals and dainty jewelry, you might just look like you stole Hanna Lhoumeau's wardrobe.
Get The Look: Michelle Madonna Dress Style