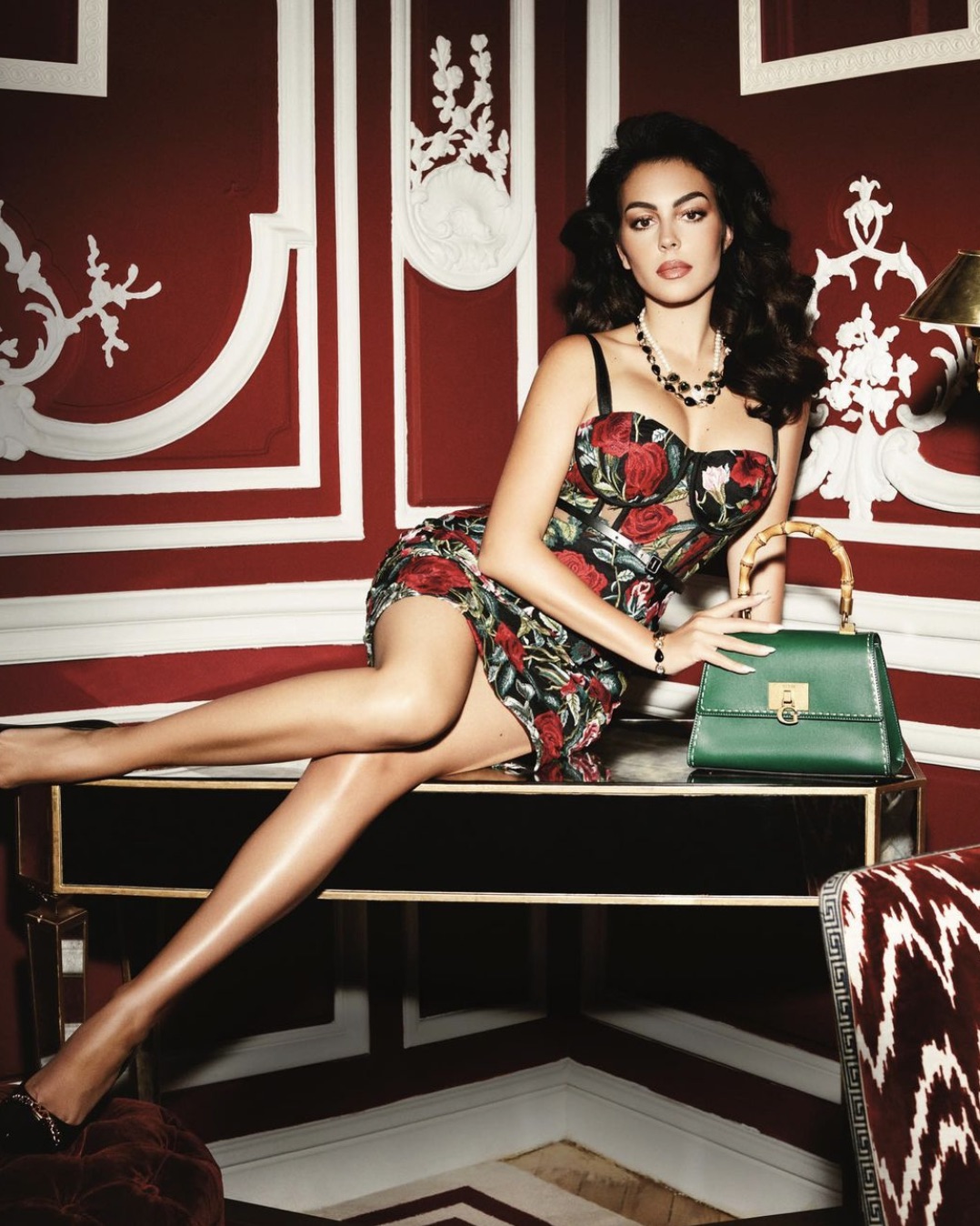 @georginagio / Instagram
We Love Her Dresses…How To Dress Like Georgina Rodríguez
Georgina Rodríguez's dress style, a name known for style and glam, has captured the fashion world's attention. As a major figure in the world of celebrities and style, her wardrobe is a treasure trove of elegance and glamour. From red carpets to casual outings, Georgina effortlessly blends chic, trendy, and classic elements. Additionally, each of her looks creates ensembles that resonate with women seeking a touch of allure in their style. Not to mention, each piece is just as timeless for those looking to wear their new purchases for months to come. Looking to capture the look? Let's dive into the magic of Georgina Rodríguez's dress style. Uncovering the secrets to her graceful fashion choices is just as easy as scrolling through this edit.
Georgina Rodríguez's Breathtaking Dress Style
When it comes to breathtaking wardrobes, Georgina Rodríguez's dress style is at the top. Moreover, her ability to seamlessly transition from gowns to cocktail dresses is nothing short of mesmerizing. Whether she's owning an enchanting evening gown with intricate details or opting for a simple yet stunning bodycon dress, Georgina effortlessly exudes confidence. But luckily, it's not just the celebrities who can do this. You too can rock the same magical style the fashionista brings with her everywhere.
The best piece to start with is the NORMA KAMALI Tara Long-Sleeve Deep-V Ruched Midi Dress. Whether for your most special events or just an average day out, a look like this can take you far. After al, her dress style reflects versatility, ensuring you stands out as a fashion icon for various occasions. Paired with designer heels like these CHRISTIAN LOUBOUTIN Emilie 100 Crystal-embellished Suede Sandals, Georgina Rodríguez's dress style might just be your go-to inspiration.
Shop Georgina Rodríguez's Dress Style
GALVAN Aphrodite Lurex Knit Midi Dress

$

1,295

ZUHAIR MURAD Cady Off-the-shoulder Long Dress

$

3,320

COSTARELLOS Varisa Velvet Draped Long Dress

$

1,513

COSTARELLOS Larimar Velvet V Neck Long Dress

$

1,832

NANA JACQUELINE Layla Dress

$

220
Glamour All The Way
Glamour seems to follow Georgina Rodríguez's dress style wherever she goes. Her dress choices are simply elegant, blending timeless glamour with a contemporary edge. The allure of her style lies in the attention to detail—be it the choice of luxurious fabrics or the perfect fit that flatters her figure. Either way, every woman could take a couple of notes. However, snagging her style isn't just about the clothes; it's about embracing a mindset that radiates elegance in every step. Regardless of what you usually reach for, these looks will win your heart.
For example, the MAGDA BUTRYM Strapless Stretch-wool Mini Dress was made for the confident woman. Similarly, the OSCAR DE LA RENTA Hand-Painted Gardenia-Faille Mini Dress is made for the bold. Georgina Rodríguez's dress style isn't just about the clothes she wears; it's a statement of confidence, grace, and individuality. Moreover, her fashion choices inspire us to experiment, to seek elegance, and to embrace our unique style with confidence. So, if you're looking for a closet to look and feel your best in, look to Georgina Rodríguez's dress style.
Celebrity Dress Of The Week… Olivia Deano's Sparkly Sequin Midi Dress