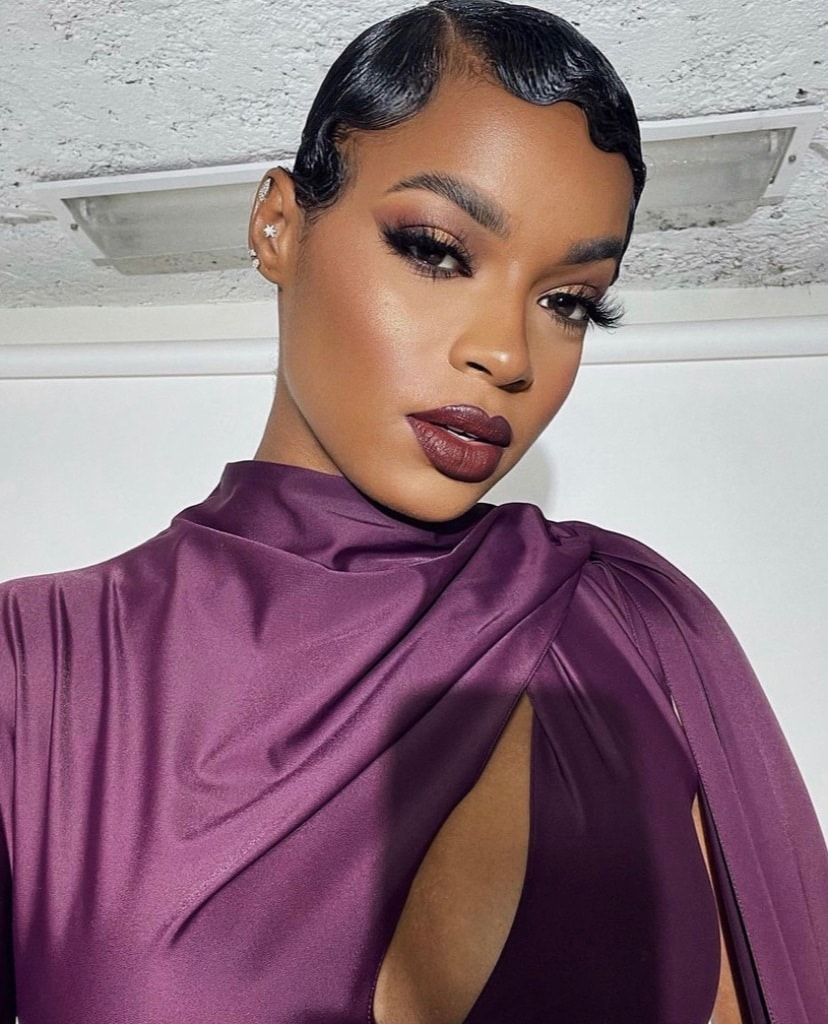 We Love Her Dresses…How To Dress Like Didi Stone
@DIDISTONE / INSTAGRAM
We Love Her Dresses…How To Dress Like Didi Stone
It's almost impossible to look at any Didi Stone dress and not want to buy it. The influencer sure knows how to serve some serious trends. Whether it's an enticing party gown or a chic mini dress, Didi is one of the best sources of fashion inspiration. This is especially relevant to the fall season, when many of her glamorous looks can be worn. So don't wait for summer to come back around, implement the fashionista's style now! The Didi Stone style has no rules and suits just about every woman. There's a silhouette and length for everyone to enjoy just the same, making it one of the most inclusive styles a girl can enjoy. Scroll to explore our top 15 looks inspired by the influencer herself that you are sure to love.
Get Out Of Your Comfort Zone
The Didi Stone style is more than just runway ready looks. The fashionista is one of the very little influencers who offers inspiration for style off the catwalk. This includes everyday staples that you too can enjoy. So if you're looking to try something new that Didi would love too, the LOEWE Anagram-belt Leather Midi Dress is a great piece to try. Every girl could use some extra texture in their wardrobe and leather is perfect for the fall season.
With a cute pair of boots and jeweled crossbody, you'll be happy you snagged this piece while you can. We won't be surprised when all of the leather looks are off the shelves, as they're a hot trend of the season. After all, who doesn't love sticking with the times? This dress is far away from being over-the-top and allows you to take part in trends. So the next time you're wondering what to wear, give the Didi Stone style a shot and wow the crowd with a dress that works for you.
Shop Didi Stone's Dress Style
BARDOT Talina Mini Lace Dress

$

149

AVEC LES FILLES Faux Leather Midi Dress

$

198

JEN'S PIRATE BOOTY Lima Mini Dress

$

228

VALENTINO Tie-neck Silk Organza Mini Dress

$

3,800

ROCOCO SAND Sade Mini Dress

$

396

SAINT LAURENT Black And Gold Feathered Mini Dress

$

10,500

SALONI Debbie Mini Dress

$

595

CAROLINE CONSTAS Lani High-Low Dress

$

495

LOEWE Anagram-belt Leather Midi Dress

$

5,100

PATBO Fringe Trim Beach Dress

$

750

RETROFÊTE Mich Sequin-embellished Draped Tulle Mini Dress

$

770

ONLY Mini Shirt Dress

$

56

VERSACE Embellished Leather Mini Dress

$

3,775

DUNDAS Dakota Wrap-effect Zebra-print Crepe Midi Dress

$

1,495

FREE PEOPLE Waterlily Maxi Dress

$

298
The Didi Stone Style And Prints
If there's one thing about the Didi Stone style, it's that it's extremely diverse. From one dress to the next, you're able to find one that suite your shape and personal style the best. Whether it's a solid basic or complex piece, it's no surprise that Didi Stone loves her prints. Just one look at the DUNDAS Dakota Wrap-effect Zebra-print Crepe Midi Dress and you just know that Didi would love to slip this piece on.
Similarly, the JEN'S PIRATE BOOTY Lima Mini Dress is a crowd pleaser in the simplest way. The best part about working with patterns like these is that you have little styling work to put in, making them the perfect dresses to be your go-tos. Didi does a great job at this by keeping things simple, yet eye catching in a minimal way. You can thank the Didi Stone style for this and many flattering looks to come!
We Love Her Dresses…How To Dress Like Tatiana Elizabeth Price