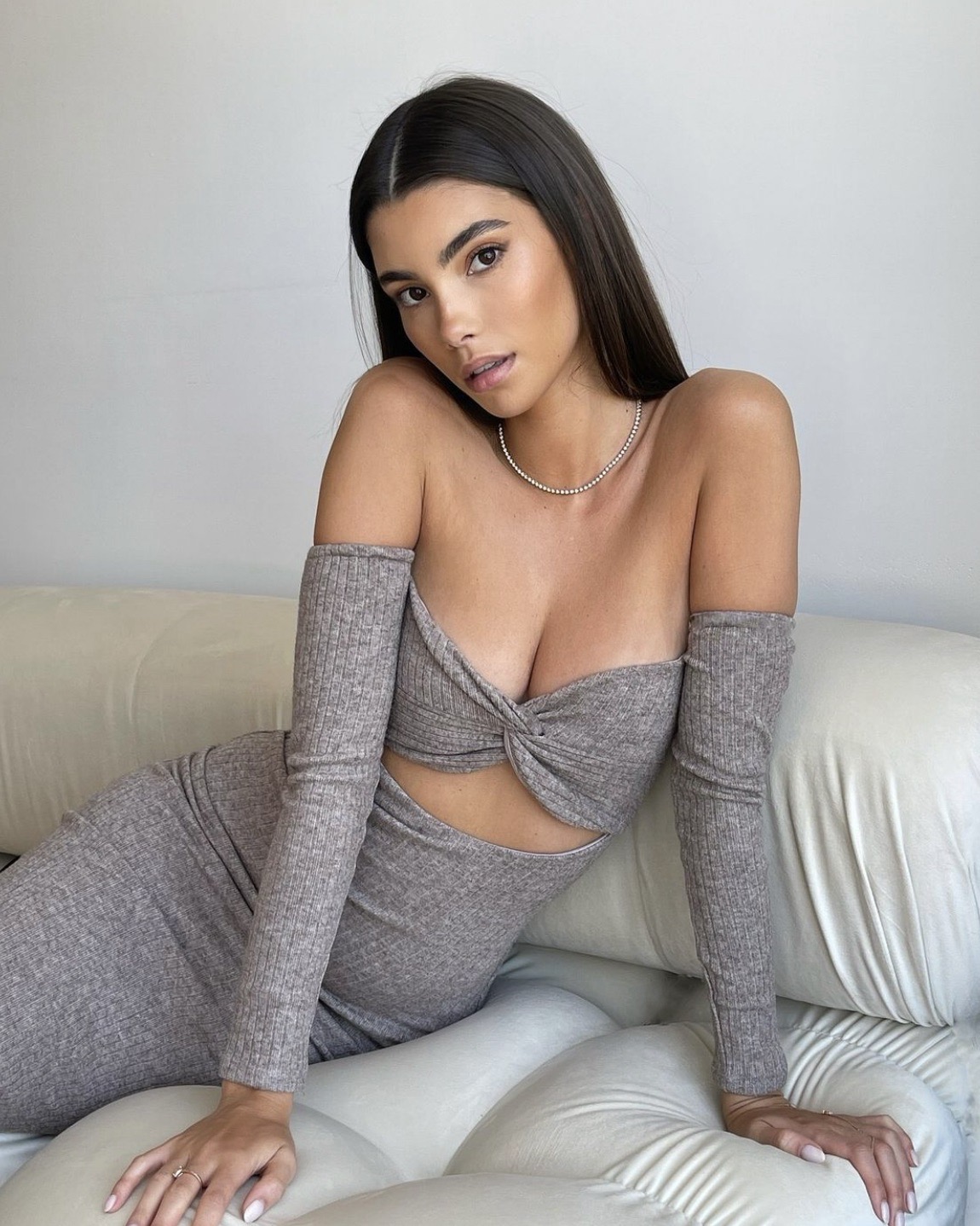 We Love Her Dresses…How To Dress Like Cindy Mello
@CINDYMELLO / INSTAGRAM
We Love Her Dresses…How To Dress Like Cindy Mello
Despite a few pops of color, Cindy Mello's dress style is indeed one of the most ideal neutral source of inspiration. From sandy tones of nude to creamy ivories, there's certainly something in her closet for every women. While most influencers are on a mission to show off the biggest and the boldest, Cindy doesn't really need to. No matter what she happens to throw on or wear, it's almost as if each ensemble always looks graciously elegant on her figure. While being a supermodel might have a thing or two to do with that, it certainly isn't everything. Cindy Mello's dress style is an ideal image of inspiration for all sorts of women. Whether you favor simplicity or more complex texture, Cindy does a tremendous job at incorporating all of the above into one harmonious sense of style.
Cindy Mello's Beloved Cream Colored Dresses
If there's one thing you'll notice about Cindy Mello's dress style, it's that there's a whole lot of creams and ivories amongst her dress pieces. Beyond being an all-year-round favorite color of many, Cindy brings us unique pieces we can't seem to keep our eyes off of. If you're also a fan of the staple neutral, you might want to give the L*SPACE Naomi Dress and the HOUSE OF CB Lace Cutout Body-con Dress some of your attention. These two dupes are the best options for capturing her refreshing look. Better yet, they're perfect for ending the summer season on a highly fashionable note. And as an added plus, you can't quite snag Cindy Mello's dress style without owning at least one of these pieces! Starting with a good old creamy white dress is just where to start.
Shop Cindy Mello's Dress Style
ALICE + OLIVIA Harmony Asymmetric Midi Slip Dress

$

465

HOUSE OF CB Lace Cutout Body-con Dress

$

255

BALMAIN Pearl-bead Tweed Mini Dress

$

3,795

SAINT LAURENT Plunge Neck Long Sleeve Ruched Sablé Mini Dress

$

2,690

GUCCI Silk Duchesse Midi Dress

$

4,200

MAJORELLE Laurena Mini Dress

$

158

SUPERDOWN Kambella Ruched Mini Dress

$

72

LOVERS + FRIENDS Skylar Midi Dress

$

138

STELLA MCCARTNEY Crystal-embellished Stretch-cady Midi Dress

$

2,500

ET OCHS Jackie Cutout Stretch-jersey Midi Dress

$

1,395

LAPOINTE Cashmere Ribbed Tube Midi Dress

$

790

LOVERS + FRIENDS Fiona Midi Dress

$

188

HEARTLOOM Tricia Dress

$

119

LSPACE Naomi Dress

$

139

MISHA Calandra Dress

$

341
The Rare Side of Cindy Mello's Style
Aside from Cindy Mello's iconic cream colored dresses, there's still a whole other side of her wardrobe you won't want to miss. Beyond the neutrals, the fashionista is known for delivering her audience some textures and colors like satin and emerald greens. Although still at a luxurious level, her simplistic styles are indeed versatile enough to wear anywhere you please. That's why we couldn't go without sharing the GUCCI Silk Duchesse Midi Dress. Although not a first pick for many, Cindy has definitely been a major influence behind its success. The classic piece is a true hidden gem, being appropriate enough for the modern day and every one after that! Cindy Mello's style is both informal for your glamorous day-to-day activities, but also for those one-off moments!
We Love Her Dresses… How To Dress Like Rachelle Rowlings