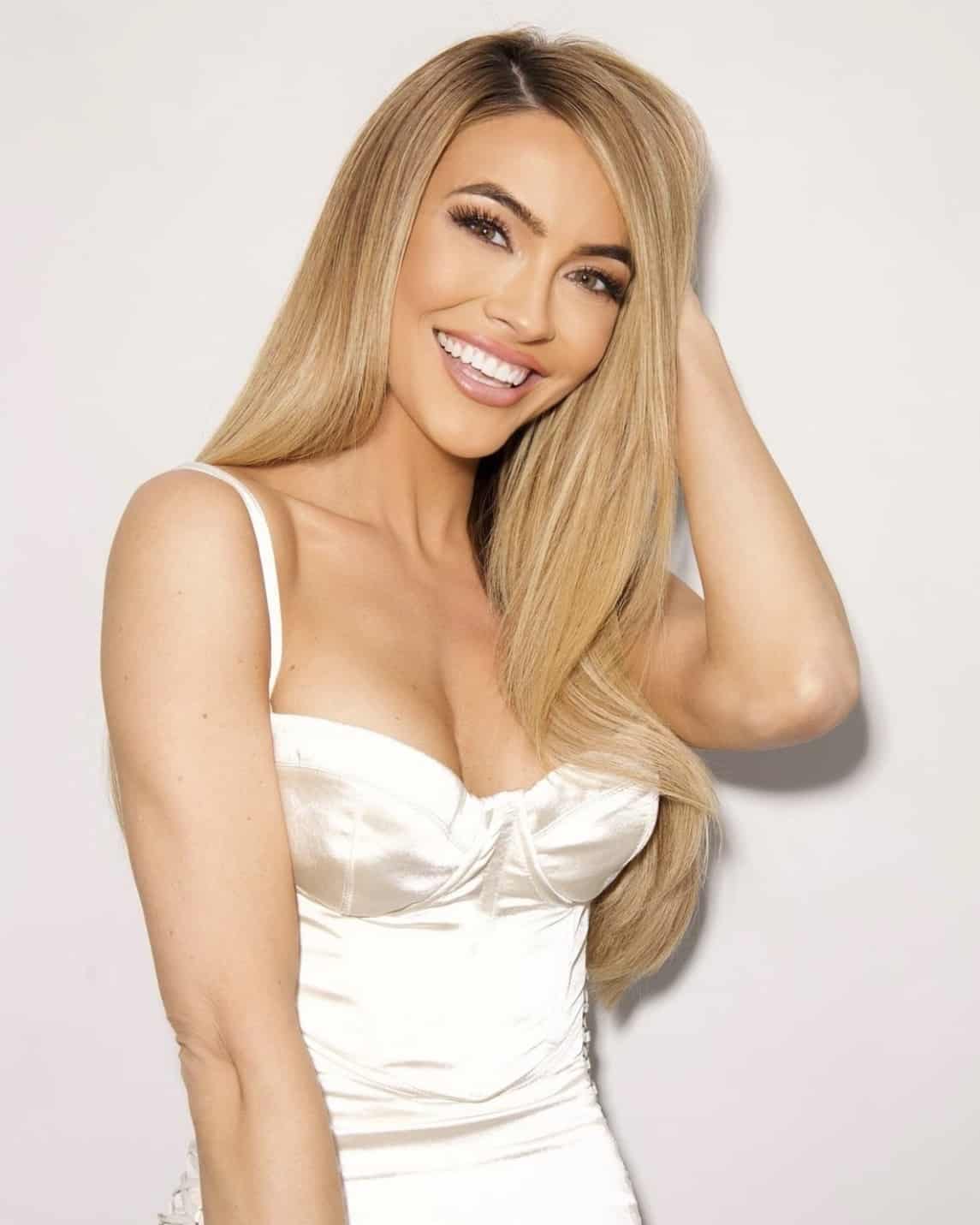 We Love Her Dresses…How To Dress Like Chrishell Stause
@CHRISHELL.STAUSE / INSTAGRAM
We Love Her Dresses…How To Dress Like Chrishell Stause
We've yet to seen a style like Chrishell Stause's dress style. From one piece to the next, she makes just about anything look exquisite and elegant. her classic personality radiated with each designer piece, even if they're not the most flamboyant. And luckily for you, the market is full of look-alike pieces you too can welcome into your wardrobe. Snagging Chrishell's hottest looks isn't much of a challenge with so many beautiful pieces within reach. From sequin mini dresses to special occasion gowns, you can look your best all season and year long with her as style inspiration. Scroll to discover our favorite 15 looks from your favorite designers and the world's leading online stores. You'll experience just how fabulous the world of Chrishell Stause's style is!
Chrishell Stause's Beloved Red Dresses
If you're scrolling through this edit and wondering "there's a whole lot of red," you're absolutely right. If there's one thing about Chrishell Stause's style, it's that you'll likely find a whole lot of red dresses in the mix. The fashionista is known to wear the sultry, romantic color more often than now. After all, can you really ever go wrong with an extra date night piece or two? That's exactly why the ELIE SAAB Cady Maxi Dress and the LOVERS AND FRIENDS Cece Gown are in our carts as we speak. Perfect for dates, special events, and even just a summer night out, you'll fall in love with them just as much as we did. And if we had to guess, we'd believe Chrishell Stause likely has them in her closet already!
Shop Chrishell Stause's Dress Style
ALEXANDER MCQUEEN Asymmetric Cotton And Silk Corset Dress

$

4,350

ST. AGNI Open-back Slip Dress

$

409

SHOSHANNA Dahlia Sequin One-Shoulder Mini Dress

$

570

GUCCI Silk Duchesse Midi Dress

$

4,200

RETROFÊTE Jill Draped Sequined Chiffon Mini Dress

$

495

LOVERS + FRIENDS Skylar Midi Dress

$

148

MAJORELLE Giules Gown

$

248

ZUHAIR MURAD Sunray Beaded Gown

$

14,253

RETROFÊTE Doss Dress

$

595

MISHA Claire Dress

$

347

MAC DUGGAL Metallic Mermaid Gown

$

338

LULUS Came to Stun Mermaid Maxi Dress

$

108

NORMA KAMALI Low Back Slip Mermaid Fishtail Gown

$

350

LOVERS + FRIENDS Cece Gown

$

218

ELIE SAAB Cady Maxi Dress

$

2,415
Upgrade Your Glam Wardrobe
If there's one thing about Chrishell Stause's style, it's that it's almost always glamorous. You'll rarely find the fashionista in something casual, on and off the TV. What does that mean for you? More formal style inspiration! No matter what your calendar looks like in the coming weeks, you'll want t snag at least one piece from her Instagram feed. The SHOSHANNA Dahlia Sequin One-Shoulder Mini Dress happens to be one of our favorites for dressing your most fabulous. And because of how detailed this piece is, you won't have to spend too much time figuring out styling options. Pairing dresses like these are as easy as pairing it with a solid pair of sandal heels and a designer clutch you may already own. After all, the focus is all on the dress—just like Chrishell Stause's style suggests!
We Love Her Dresses…How To Dress Like Bambi Northwood- Blyth