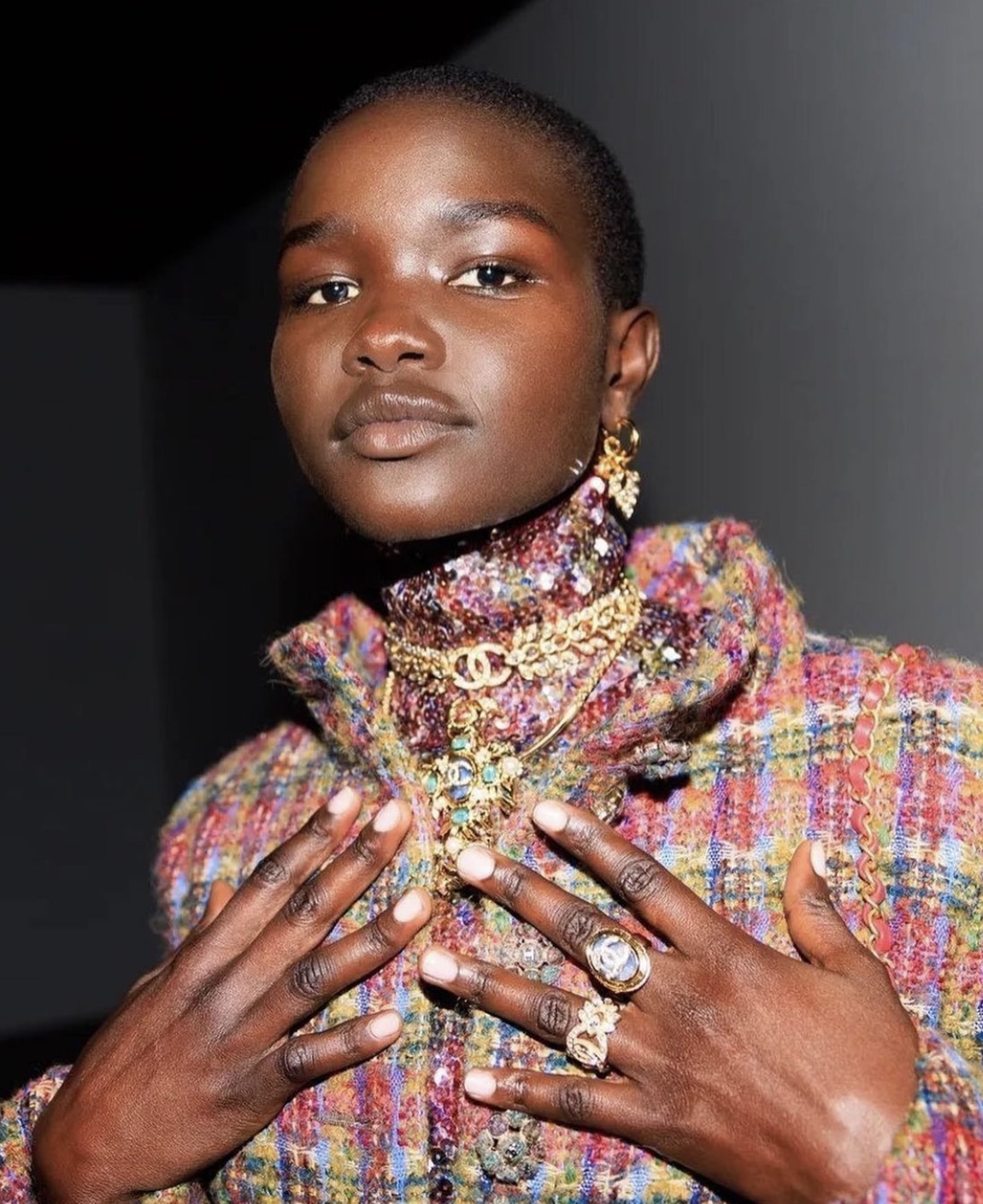 We Love Her Dresses…How To Dress Like Akon Changkou
@AKONCHANGKOU / INSTAGRAM
We Love Her Dresses…How To Dress Like Akon Changkou
If you're looking for drama or something daring, you might want to give Akon Changkou your attention. The supermodel is the perfect source of inspiration for anyone looking to snag runway style. Not for the timid, her wardrobe is likely filled with all of the most unique dresses on the market. Luckily for you, we've found the best 15 pieces inspired by the fashionista herself so that you don't have to. Discover the market's most brilliant pieces found on and off the catwalk–just as Akon wears them herself. Even if you're not into the most daring styles, we're sure that you might put your preferences aside for these. Scroll to explore what we have in store and let this curated edit become your shopping guide to a magical spring wardrobe!
Akon Changkou Dresses On The Runway
If you favor Akon Changkou's style, it's most likely because she's a walking luxury catwalk. Although most of the times she's wearing collections by brands, we can't seem to think that she wouldn't wear them normally. Luxury, flamboyant ensembles look the most glamorous on her, and they can on you too with the right pieces. The ZUHAIR MURAD Off-the-shoulder Taffeta Gown is our best option for snagging inspiration from Akon. The pairing of textures and silhouette is something the fashionista makes look so easy and simple, although it's usually not. Luckily, with this dress, you won't have to try hard at all. Just rock this Akon Changkou inspired look with confidence and you might just become the next top model.
Shop Akon Changkou's Dress Style
ALESSANDRA RICH Bow-detailed Cotton-poplin Peplum Mini Dress

$

2,160

SAINT LAURENT Denim Mini Dress

$

1,790

LULUS Galaxy Lights Polka Dot Sleevleees Maxi Dress

$

78

ALEXANDER MCQUEEN Knitted Mini Dress

$

1,990

ZUHAIR MURAD Off-the-shoulder Taffeta Gown

$

4,490

ERMANNO SCERVINO Tombolo Lace & Muslin Long Dress

$

4,587

CAROLINA HERRERA Bow Fit-&-Flare Mini Bubble Dress

$

2,890

ROSIE ASSOULIN Fleet Week Cotton-Silk Gown

$

2,295

HUTCH Ditsy Floral Corset Mini Dress

$

170

BOTTEGA VENETA Square-neck Mini Dress

$

2,050

ALEXANDER MCQUEEN Floral-print Flared Dress

$

2,740

ALÉMAIS Cecilia Embroidered Linen Midi Dress

$

855

BAUM UND PFERDGARTEN Ariette Dress

$

299

ZIMMERMANN Postcard Gathered Mini Dress

$

995

ATOIR The Esmeray Dress

$

216
Just Another Elegant Evening
Even when she's off the catwalk, Akon Changkou somehow makes every piece look too good to be true. Favoring more classic colors–black, brown, and white all seem to be the most popular palette she favors. After all, with so many styling opportunities and options to pick from, is there really a need to wear color all of the time?
One look at the ERMANNO SCERVINO Tombolo Lace & Muslin Long Dress and you might be second guessing why you bought all of those spring colored pieces. Similarly, the ALESSANDRA RICH Bow-detailed Cotton-poplin Peplum Mini Dress is an unbeatable, classic look you could probably wear for years to come. Regardless of which you choose, Akon Changkou offers some of the most magical style inspirations you can find. If it's something you too can feel confident and beautiful in, then why not try it out?
We Love Her Dresses… How To Dress Like Amelia Liana