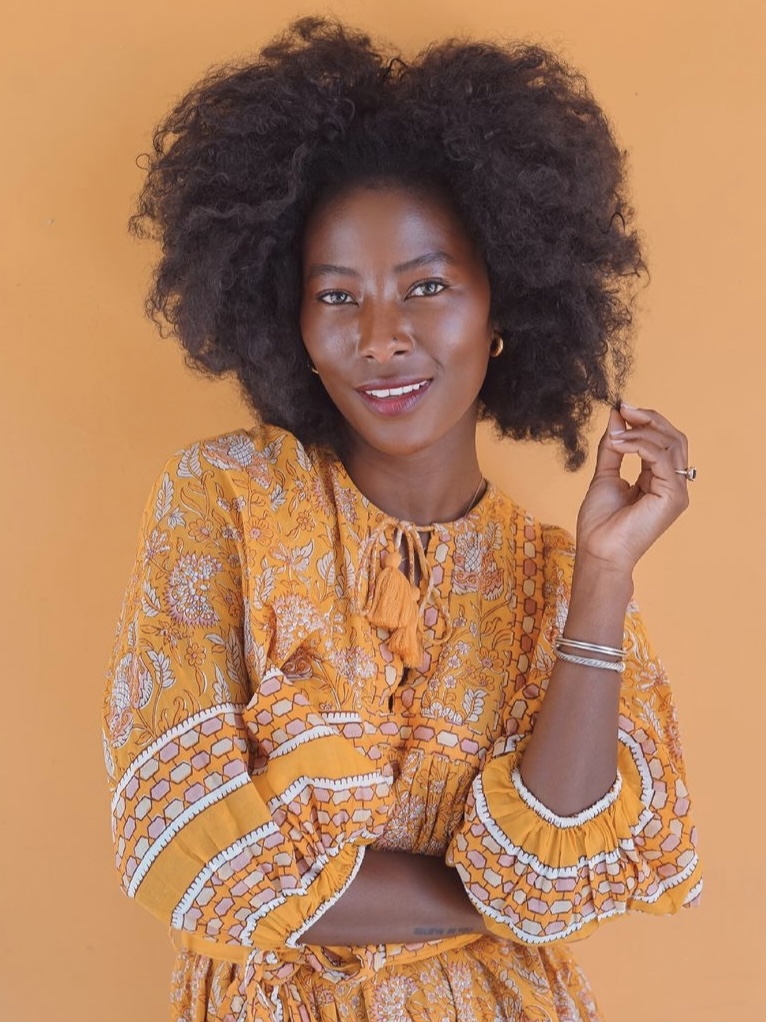 We Love Her Dresses…How To Dress Like Deddeh Howard
@SECRETOFDD / INSTAGRAM
We Love Her Dresses…How To Dress Like Deddeh Howard
Everyone could use a little bit of the Deddeh Howard style in their life. With the abundant amount of little black dresses and dull color palettes, one could use the color. From tangerine oranges to magentas, it's no surprise Deddeh loves to look bold. Her vibrant smile and style is evident across her wardrobe. We don't think there's a better source of inspiration for the Summer season when Deddeh Howard dresses exist. With the simple click of a button, you can have the hottest seasonal wardrobe in your hands. Say goodbye to a colorless life and hello to a fun new closet you'll want to dress up in!
Classic With A Splash Of Color
There's just something about these Deddeh Howard dresses that catches our attention. Maybe it's the classic silhouettes or the colors—or maybe it's both. With this fashionista, you can have all in one for every look. There's no need to pick between a perfect shape and a perfect shade. Both the BEC & BRIDGE Bella Rose Printed Acetate Mini Dress and the BALENCIAGA Smocked Mini Dress and proof that the two perks can coexist. Simply throw on your favorite Summer sandals and artisan crossbody for a bright bold look. Stay comfortable and fashionable all-in-one with dresses you deserve for seasons to come. If there's anyone who knows this best, it's Deddeh Howard and her style. Take notes and take on the rest of this year stylish as ever!
Shop Deddeh Howard's Style
FREEPEOPLE Waterlily Maxi Dress

$

298

RIXO Agyness Dress

$

405

NOOKIE Sasha Gown

$

249

MARIA LUCIA HOHAN Pleat-panelled Silk Gown

$

1,502

HEMANT AND NANDITA Floral-print Maxi Dress

$

556

ALEXANDER MCQUEEN Strapless Flared Gown

$

3,345

TOM FORD Twist-front Leopard-print Jersey Maxi Dress

$

3,650

BEC & BRIDGE Bella Rose Printed Acetate Mini Dress

$

344

ALICE + OLIVIA Kiki Cut Out Sleeveless Dress

$

295

ANTHROPOLOGIE Agathe Lace Mini Dress

$

168

ANTHROPOLOGIE Sabia Flounced Tunic Dress

$

148

ASOS DESIGN Petite Square Neck Pleated Mini Skater Dress

$

54

PACO RABANNE Printed Shiny Viscose Jersey Long Dress

$

890

ZIMMERMANN Botanica Python Swing Midi Dress

$

850

BALENCIAGA Smocked Mini Dress

$

1,790
The Deddeh Howard Howard Style Calls For A Little Boho
Classics aside, Deddeh Howard is also known for her love for boho. Whether that's ruffles or a paisley print, there's enough inspiration to go around. You can enjoy some more splash of color or opt for some neutral tones—the choice is yours. Our favorite look inspired by Deddeh herself is the ANTHROPOLOGIE Agathe Lace Mini Dress. We couldn't speak on the boho style without sharing this hidden gem. With throwback inspired looks across the market this year, dressed like these are on the uprise. Not only do you have ample room for getting creative with styling, but you're guaranteed comfortability both in your skin and in this dress. This Deddeh Howard dress would surely be in her wardrobe, along with endless other boho looks you'd love!
Get The Look: Khadijha Red Thunder Dress Style