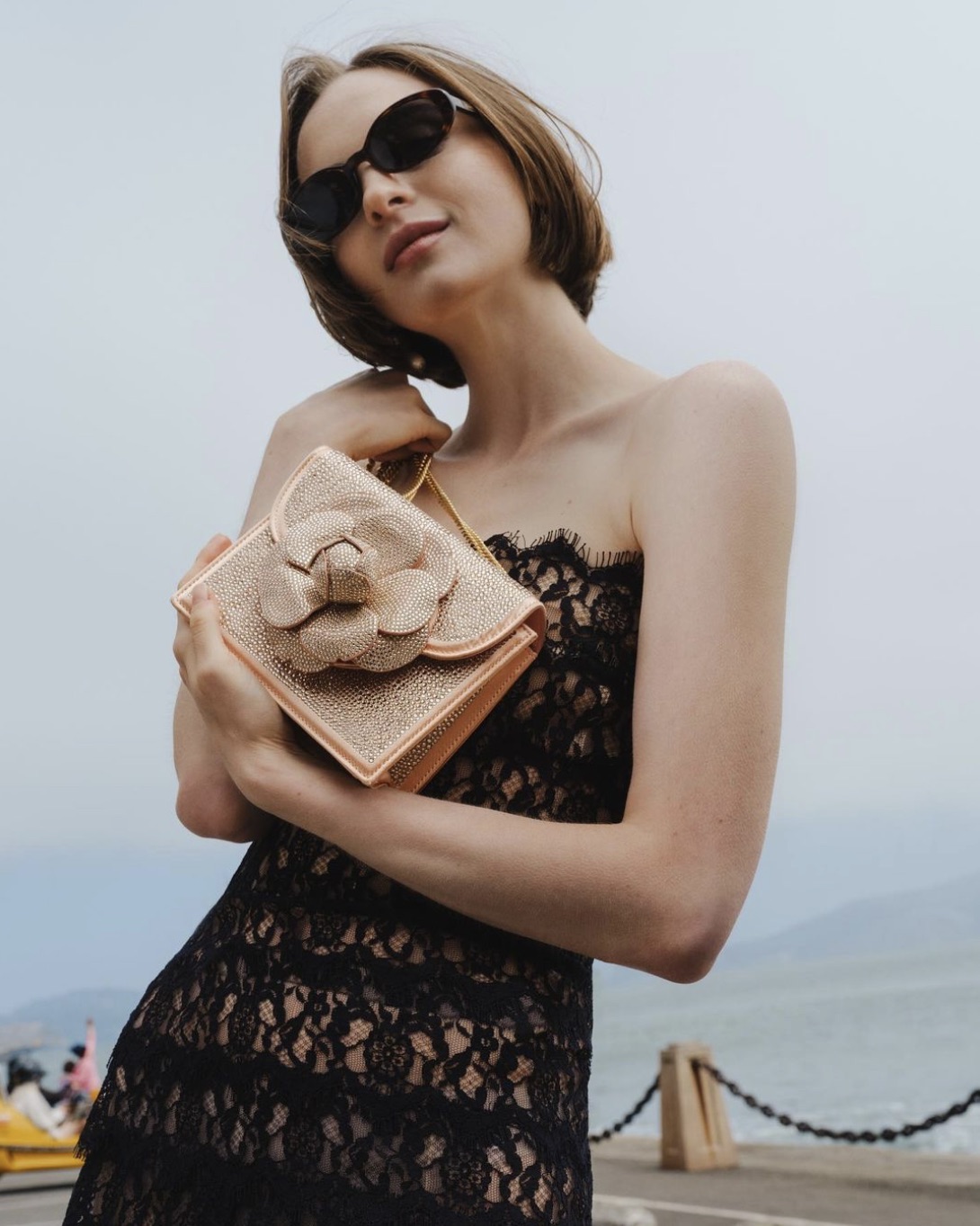 These Neutral Color Bags Were Destined For Autumn Monochrome Outfits
OSCAR DE LA RENTA
These Neutral Color Bags Were Destined For Autumn Monochrome Outfits
As the autumn breeze starts to make its way through the month, it's time to start stocking up on neutral color bags. This season, the spotlight is on all-things neutral—from monochrome outfits to accessories. After all, these shades are perfect for complementing fall's warm and muted color palettes. Whether you're captivated by the elegance or simply looking to embrace the charm, these bags will become your fall companions. No matter where you're headed or what you wish to wear, you can count on neutral color bags to complete your ensemble. Their versatility is enough to want one in every possible shade. Keep scrolling to find our recommended favorites.
Must-Have Neutral Color Bags
When shopping neutral color bags, it's important to know how many shades there are. And well, there are just too many to count. Although the range is quite endless, there are a few neutrals every woman should own: a beige, and a mid-range tan. Not only are these two shades the most versatile, but they also always effortlessly complement any fall ensemble. From the classic sophistication of beige to the earthy allure of tan, these bags are more than accessories. In fact, they're the bridge between your fashion aspirations and the essence of autumn.
For example, the OSCAR DE LA RENTA O Pochette Bag and the GABRIELA HEARST Bethania Box Leather Crossbody Bag are too good to be real. There's nothing better than having designer neutral color bags like these in your closet. Regardless of where you plan to bring them, you can feel confident knowing they have your back. Each piece not only encapsulates the season's aesthetic but also adds an understated elegance to every outfit you curate.
OSCAR DE LA RENTA Pochette Bag

$

1,290

LOEWE Shiny Nappa Calfskin Paseo Satchel Bag

$

2,400

LOEWE Pleated Shiny Nappa Lambskin Puffer Cream Goya Bag

$

4,700

CHLOé Marcie Bucket Bag

$

1,990

ALTUZARRA 'Play' Large Bag

$

1,995

STELLA MCCARTNEY Medium Frayme Faux Leather Shoulder Bag

$

1,395

GABRIELA HEARST Bethania Box Leather Crossbody Bag

$

2,200

CHRISTIAN LOUBOUTIN Mini Loubila Leather Chain Shoulder Bag

$

1,490

DOLCE&GABBANA Small E W Sicily Leather Top Handle Bag

$

1,495

SAINT LAURENT Manhattan Mini Leather Shoulder Bag

$

2,090

CULT GAIA The Bubble Clutch

$

388

CULT GAIA Millie Rattan Top Handle Bag

$

248

LOEFFLER RANDALL Doreen Beaded Frame Clutch

$

325

SEE BY CHLOé Hana Leather Bracelet Bag

$

550

CHRISTIAN LOUBOUTIN Loubila Mini Textured-leather Shoulder Bag

$

1,361

FWRD RENEW Louis Vuitton Multi Pochette Accessoires Shoulder Bag

$

2,960

GUCCI Broadway Sequinned Moiré Clutch Bag

$

3,890

DOLCE & GABBANA Logo-flap Leather Cross-body Bag

$

1,195

ALAïA Beige Small 'Le Papa' Bag

$

2,590

ISABEL MARANT Vigo Calfskin Leather Baguette Shoulder Bag

$

990

MARC JACOBS Off-White Mini 'The J Marc Chain' Bag

$

425

GUCCI 1955 Horsebit Shoulder Bag

$

3,250

CHLOé Penelope Mini Braided Leather Shoulder Bag

$

1,890

CHLOé Penelope Small Leather Tote

$

2,290

GIORGIO ARMANI La Prima Small Grained Leather Shoulder Bag

$

2,495

SAVETTE The Symmetry Woven Pochette Top-Handle Bag

$

1,950

TYLER ELLIS Small Perry Gold Antiqued Leather Clutch

$

3,637

BVLGARI Serpenti Small Metallic-leather Clutch Bag

$

2,520

TOTêME T-lock Small Leather Cross-body Bag

$

960

OSCAR DE LA RENTA Tro Mini Crystal-embellished Satin Shoulder Bag

$

4,990
The Power Of Off White
While tanner neutrals offer a timeless touch, so do off-white neutral color bags. The power of off white lies in its ability to seamlessly blend with an array of colors while retaining its own distinct allure. Consider the impact of an off-white bag against an all-white ensemble—it's a play on shades that results in a look that's effortlessly chic. Not to mention, lighter shades like these are just as perfect for fall as they were for summer. And as we navigate the transitional period between summer and fall, embracing the versatility of off white is perfect as a canvas.
Our favorite is undoubtedly the SEE BY CHLOÉ Hana Leather Bracelet Bag for a number of reasons. It's timeless in design, elegant enough to bring out on a special occasion, but also casual enough to wear weekly. No matter how your choose to style your neutral colors bags, you can be sure that off-white will allow you to express your style.