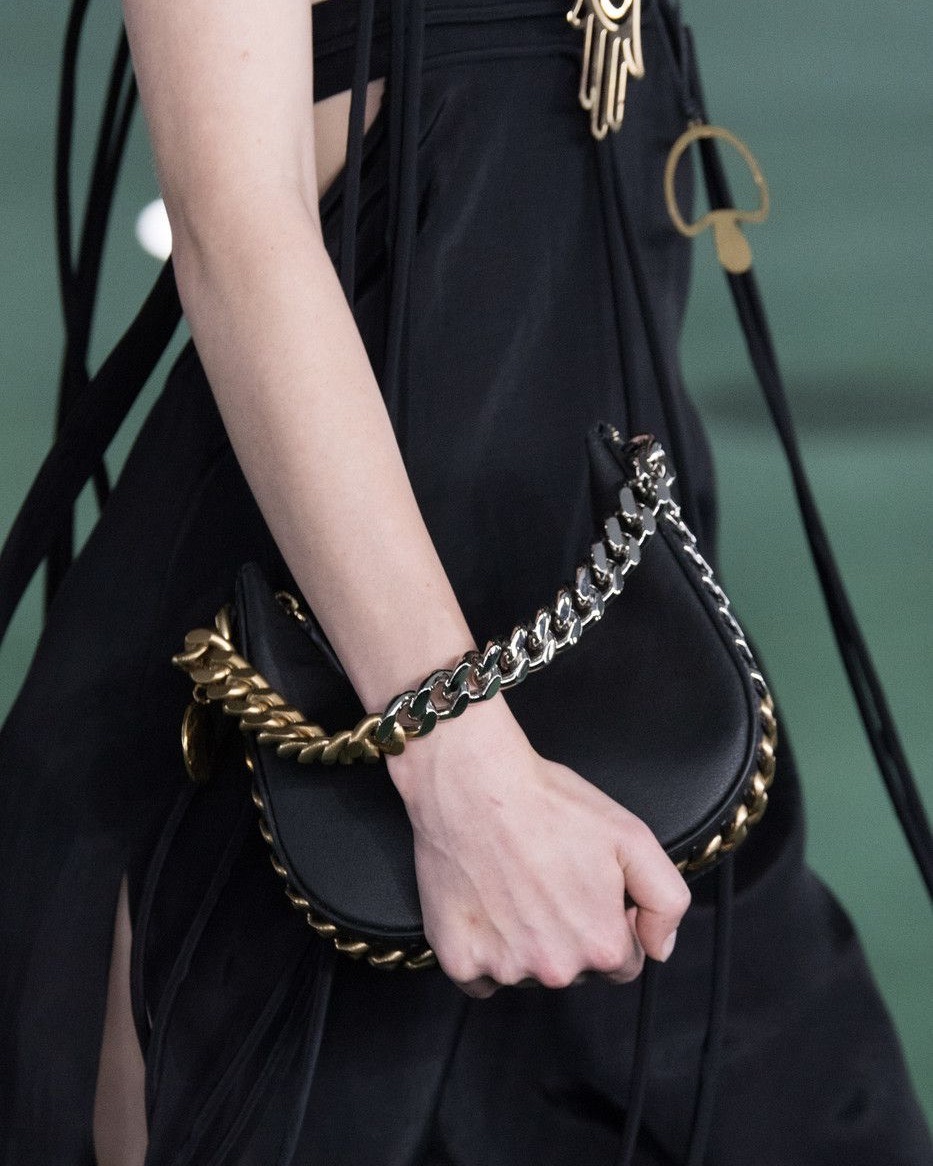 STELLA MCCARTNEY
These Are The Best Autumn Season Bags Everyone's Buying Now
With fall just around the corner, it only makes sense to start stocking up on the best autumn season bags. After all, there had to come a time where the woven totes and crossbody bags would see their end, and their end is finally here. It's finally time to embrace texture and deep fall tones, especially everyone's favorite neutrals. Whether you're shopping for a generally basic capsule wardrobe or looking for hidden gems, you've come to the right place. After searching near and far, we've compiled the best options on the market so far. And while the list continues to grow as collections are released to the public, there's no better time than now to get your hands on a favorite piece. Scroll to uncover our favorite 30 autumn season bags to enjoy this fall and possible even more to come in the future!
Staples To Build A Capsule Wardrobe
Building a capsule wardrobes with autumn season bags can be quite challenging with so many options to choose from. The fall season is undoubtedly one of the most stylish when it comes to the available designs from the most popular brands. But pairing together your favorite capsule ensembles can indeed start with the right accessories such as handbags. The GUCCI Horsebit 1955 Medium Leather Shoulder Bag and the GIVENCHY 4G Padded Leather Shoulder Bag in particular are two steals worth getting your hands on. No matter what your day-to-day style is, these two bags can certainly take your look to the next level…or two. Don't wait any longer though, autumn season bags like these are selling out quickly! The time to build that dream capsule wardrobe of yours is now or never.
One-Off Autumn Season Bags
Some autumn season bags aren't meant to be worn every single day, and that's entirely okay. We all deserve an artisan piece in our wardrobes, especially when it comes to accessories. Handbags are one of the most important aspects of an ensembles, especially when it's the statement piece. So if you're on the lookout for a bag almost no one else will have, then we have just the option for you. The ROSANTICA Alice Crystal-embellished Faux Fur Hand Bag is undeniably unique and constructed with care. ROSANTICA never ceases the moment to excite its fans and this piece falls into the category effortlessly. No matter the special occasion, this handbag has the power to manifest its own special moment all on its own. Autumn season bags like this hidden gem are all you need to have fun with your wardrobe!
Shop All Autumn Season Bags