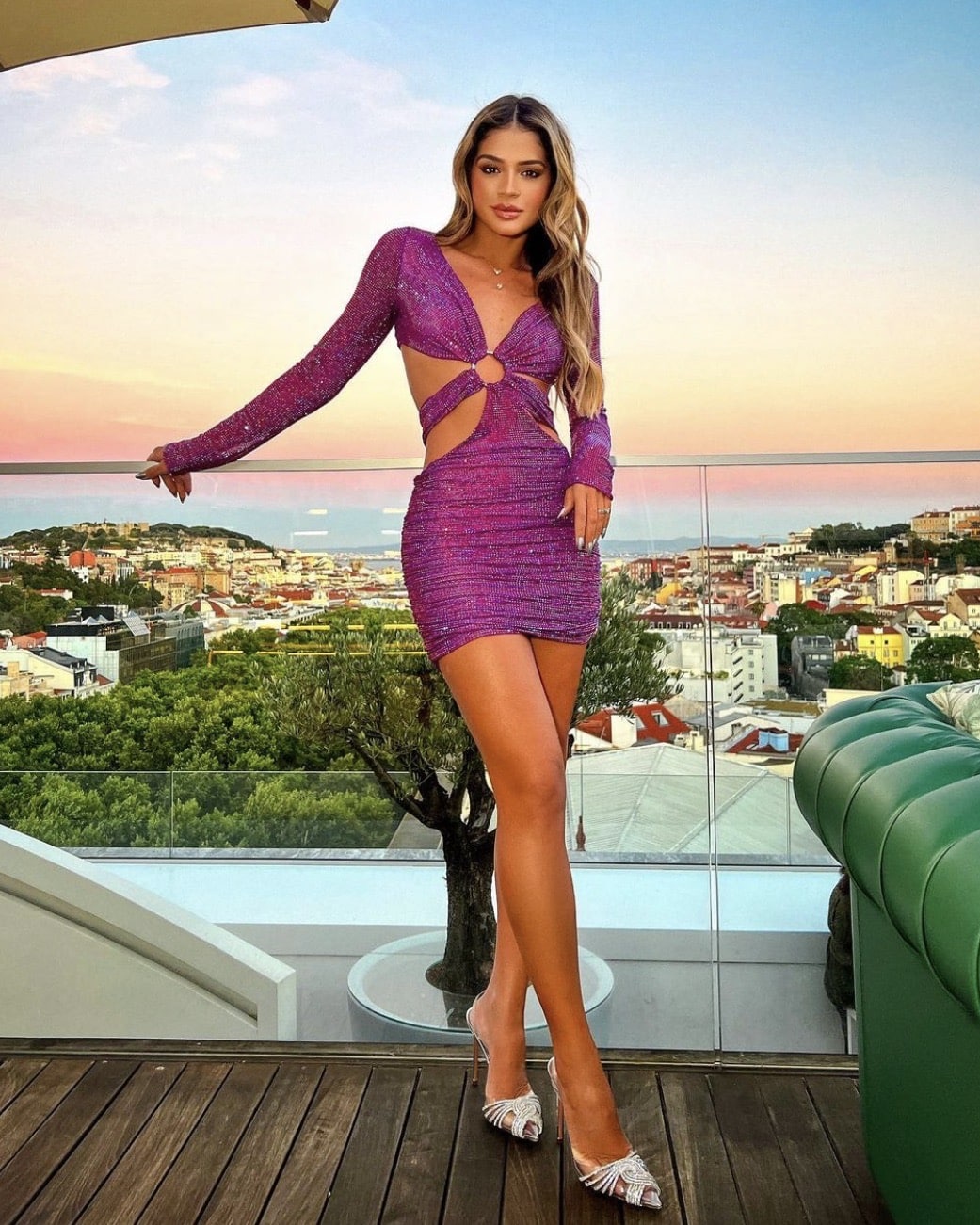 Get The Look: Thássia Naves Dress Style
@THASSIANAVES / INSTAGRAM
Get The Look: Thássia Naves Dress Style
Thássia Naves's style is just one of those iconic styles you can't go without after seeing it even for a second. From one look to the next, she makes  just about anything look ten times better. The best part of her wardrobe isn't just that it looks amazing, but it's also extremely versatile, including this spectacular dress. No matter the occasion, you too can pull off this effortlessly chic look with just a quick skim through this edit. After looking near and far for the best dupes, we've compiled the top 30 for this edit—making this popular dress just in reach. Regardless if you're finished building your summer wardrobe or not, there's still plenty to explore and love this season. Scroll to discover our best picks for snagging Thássia Naves's cut out dress style—there's no regretting this buy.
Nail The Look
If there's one thing about Thássia Naves's style and this dress, it's that it's the perfect balance between sultry and chic. From extreme cut out dresses to more covered maxis, you can certainly find something within her wardrobe that you'll just adore. This is what makes this dress extremely versatile—perfect for any occasion or season. So if you find yourself searching near and far for a dupe of this iconic look, look no further. The CULT GAIA Annabel Dress and the THIRD FORM Look Through Off-the-shoulder Mini Dress are the ultimate versions of Thássia's dress look. You'll have no issue finding the dupe for you with these two options on the market. Better yet, they're great additions to any girl's closet—especially when it's Thássia Naves' style.
Shop The SUPERDOWN Nava Asymmetrical Mini Dress
SUPERDOWN Nava Asymmetrical Mini Dress

$

68
A Twist On Thássia Naves's Style
Thássia Naves's style is great on its own, especially this dress. But there comes a time where inspiration is just inspiration. If you love Thássia's look, but are looking for a different take on it, we've got just the piece for you. After a long search for the perfect dupe, it's clear that identical dupes aren't the only eye-catching. While the ALEXIS Plunge Neck Tassel Cutout Long Sleeve Dress isn't an exact take on the fashionista's look, it's well worth the try. Sometimes all it takes to step outside the box is a new color or length. Altering Thássia Naves's style isn't easy, but when you find inspired looks like this, it's easy to want it now. Luckily for you, getting creative with her style and your personal one is easy and doable!
ALEXIS Plunge Neck Tassel Cutout Long Sleeve Dress

$

725

RETROFêTE Ophelia Dress

$

585

MISHA Claire Dress

$

347

SUPERDOWN Harlie Halter Mini Dress

$

70

CULT GAIA Annabel Dress

$

318

MAC DUGGAL Puff Sleeve Cascade Detail Long Sleeve Gown

$

398

MICHAEL COSTELLO x REVOLVE Fena Mini Dress

$

218

H:OURS Alaric Mini Dress

$

158

HERVé LéGER Icon Strappy Midi-Dress

$

790

VERSACE Embellished Cutout Latex Mini Dress

$

2,575

THIRD FORM Look Through Off-the-shoulder Mini Dress

$

341

JACQUEMUS Limao Cutout Wool Halterneck Mini Dress

$

775

MAGDA BUTRYM Strapless Cut-out Mini Dress

$

1,700

SUPERDOWN Nara Mini Dress

$

68

ANNA QUAN Pink Abeni Dress

$

325