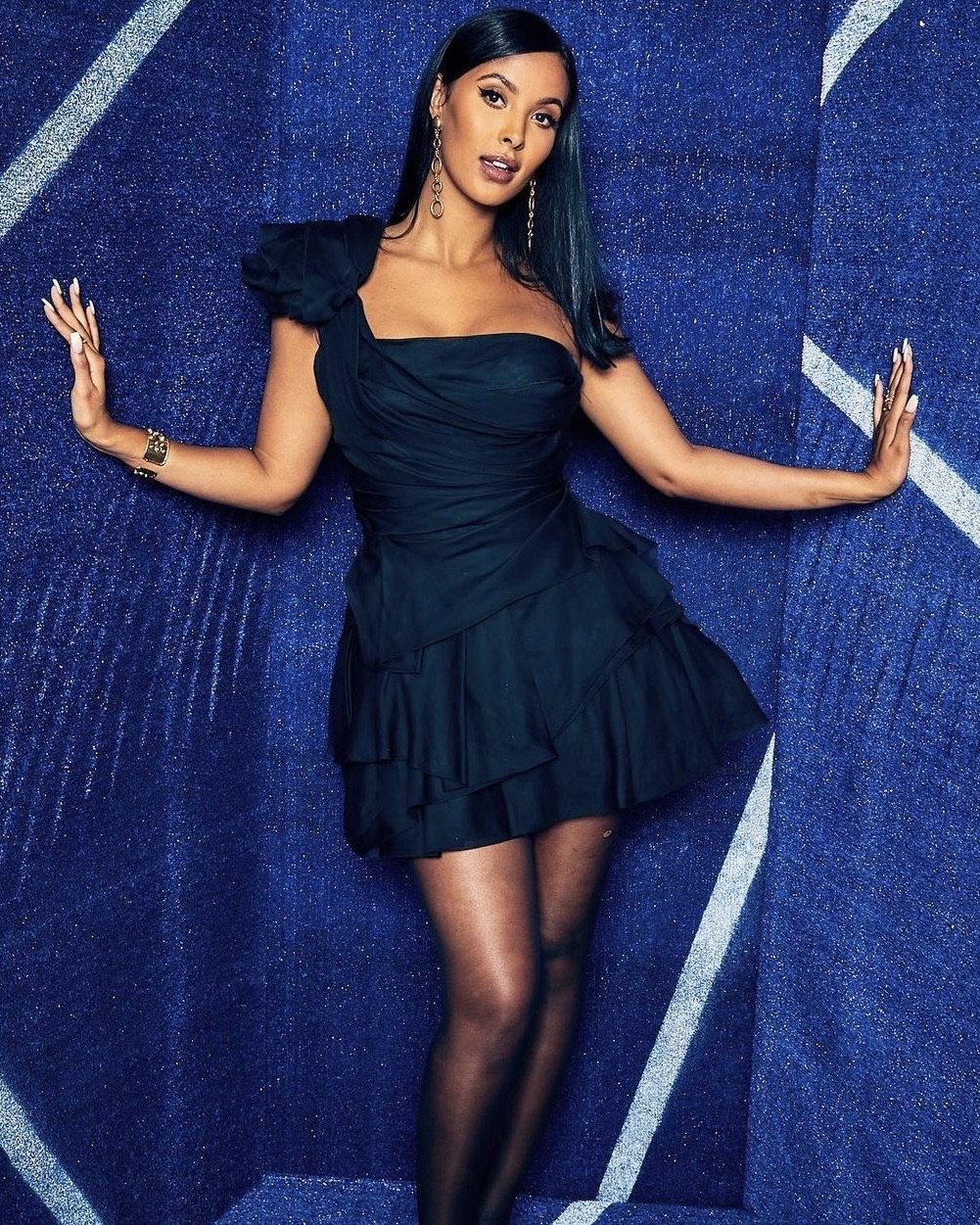 Get The Look: Maya Jama Dress Style
@mayajama / Instagram
Get The Look: Maya Jama Dress Style
Loving Maya Jama's dress style? Us too. In fact, who couldn't love the fashionista? With a wide diverse variety of styles to suit every woman's taste, Maya is simply a style icon. Whether you favor more casually chic looks, or more formal pieces, this dress is a great combination of them all. And with spring on the way, we couldn't think of a better time to snag a new mini designer dress than now. Explore this edit to uncover our 15 particular dupes for Maya Jama iconic dress style. You'll undoubtedly find a style you love, but that also captures the look.
The Icon's Sultry-Sweet Dress Style
If you're loving Maya Jama's dress style, then you most likely love its cross-style flair. While it sure is flirty, there's an underling sultriness that lies beneath its layers. After all, Maya does love her short lengths, and this piece is definitely giving us the leg showcase we all love!
Regardless of this mini look, Maya does love incorporating a bit of sultriness into her ensembles. In particular, the NBD Katerina Mini Dress and the JACQUEMUS Saudade Asymmetric Gathered Mini Dress perfectly encompass this attractive style of dress. Paired with simple accessories and heels just like the fashion icon, you too can snag her look in no time at all. Maya Jama's dress isn't just another celebrity snag, but a great place to start building a fabulous spring-summer wardrobe.
Shop The ULLA JOHNSON Hanna Dress
ULLA JOHNSON Hanna Dress

$

390
The Chic, Feminine Side of Maya
This piece may indeed be dark, but there's a whole other side of Maya Jama's dress style most people often overlook. Yes, you'll find a whole lot of sultriness in many of her looks, but chic foundation can't be missed. Maybe it's her elegant personality or maybe it's just the dress—these two pieces will do the exact same. Not to mention, they're also pretty perfect for the spring and summertime.
Looking for something a bit lighter for the warmer weather? The RAMY BROOK Warren High Neck Mini Dress makes a great closet addition for the upcoming season. Fresh in a thin satin-like material, you can just feel how great this piece will not only look, but feel on the skin. However, Maya does love her style, but she also tends to gravitate towards the more comfortable designs. Similarly, the AMANDA UPRICHARD Gwendolyn Abstract Print One-Shoulder Satin Mini Dress is another stellar piece inspired by the fashionista. So if you're going to snap Maya Jama'a dress style, make sure it's both chic and interesting.
Shop Maya Jama's Dress Style
STAUD Black Landry Minidress

$

285

LOVESHACKFANCY Delina Cutout Mini Dress

$

375

JACQUEMUS Saudade Asymmetric Gathered Mini Dress

$

750

STAUD Black Wells Mini Dress

$

170

SELF CONTRAST Tiered Mini Dress

$

275

HALSTON Gabriella One-Shoulder Sequin Mini Dress

$

475

ALEXANDRE VAUTHIER Embellished Draped V Neck Mini Dress

$

2,232

LOVE THE LABEL Remy Dress

$

265

CHARO RUIZ IBIZA Pia Mini Dress

$

636

NBD Katerina Mini Dress

$

258

CURRENT AIR Textured Cutout Mini Dress

$

160

BARDOT Venice Long Sleeve Lace Mini Dress

$

169

RAMY BROOK Ally Ruched Mini Dress

$

425

RAMY BROOK Warren High Neck Mini Dress

$

495

AMANDA UPRICHARD Gwendolyn Abstract Print One-Shoulder Satin Mini Dress

$

255