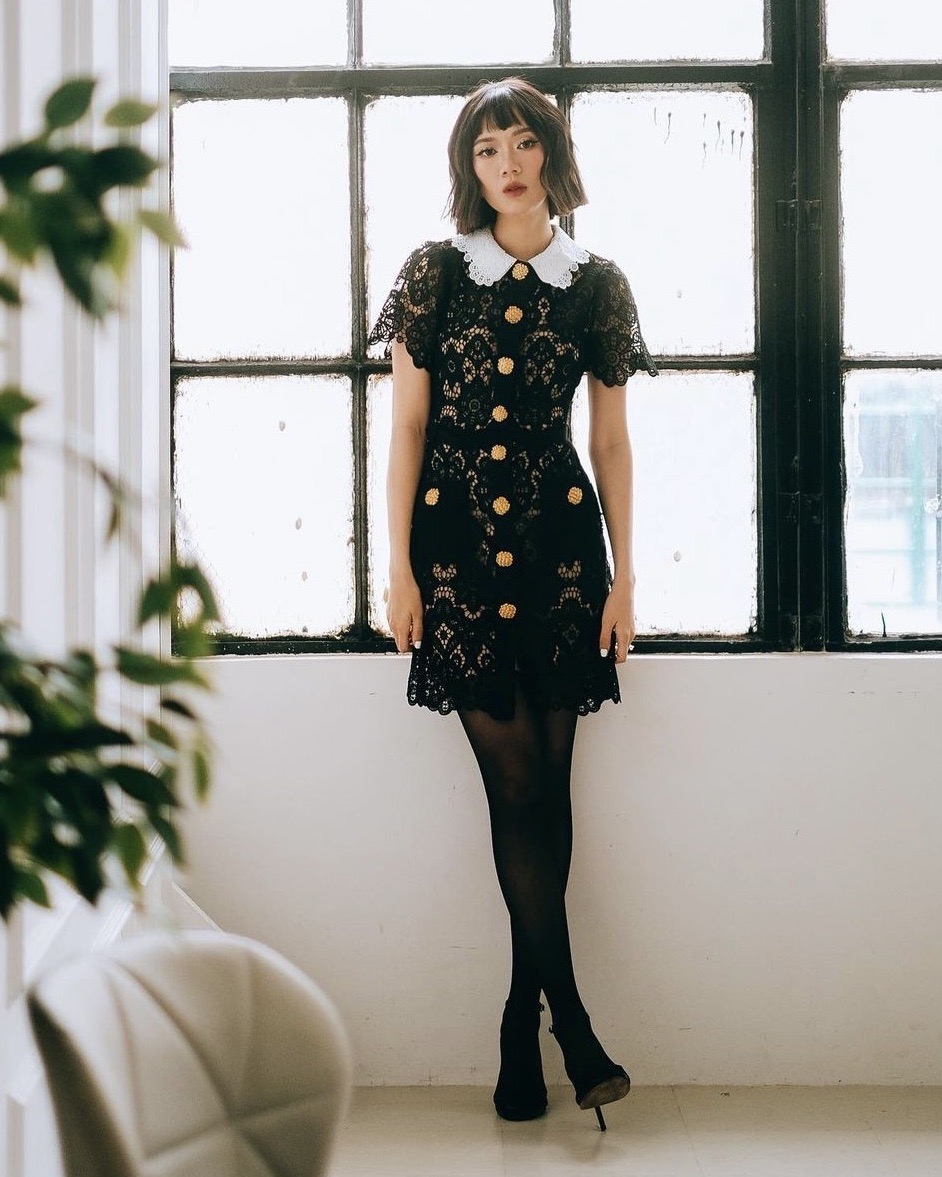 Get The Look: Camille Co Dress Style
@ITSCAMILLECO / INSTAGRAM
Get The Look: Camille Co Dress Style
Camille Co's dress style is one of those that seem too hard to get. While we might know who the designer of this special dress is, there are many others that look very similar. After all, the effortless fashionista is the best at making complex concepts look easy. And before you think capturing this black lacey look is a challenge, think again! There's certainly Self Portrait and Alessandra Rich with similar styles, but there are many other brands with the look. This fall/winter season is about all-things black, and this style of dress is no exception to the trend. Capture this iconic look for your own festivities—all thanks to Camille Co's lovely dress. All you need to is to choose which one suits your wardrobe best, and we think they all just might.
The Color Black & Lace Are All You Need
If there's anything you should take away from Camille Co's style, it's black and lace. The two make the utmost stylish pair of a number of occasions, especially when paired with other textures like velvet. Just take the SELF-PORTRAIT Magnolia Lace Midi-Dress for example. While it seems just like another black lace dress, it certainly delivers much more. Similarly, the L'AGENCE Kaiya Lace Belted Midi Shirt Dress is another spot-on piece inspired by the style icon. As one of Camille's favorite textiles, the dark texture is a perfect addition for any fall/winter wardrobe. Especially with the holiday season on the way, you never go wrong with dresses under Camille Co's style. Every piece of inspiration is a win-win for your closet and Camille's inspiring style.
Shop The SELF-PORTRAIT Magnolia Lace Midi-Dress
SELF-PORTRAIT Magnolia Lace Midi-Dress

$

585
Camille Co's Unique Dress Style
If you're looking for something similar to Camille Co's dress style, but malleable to morph into your own, we've got you. You don't always have to reference celebrity fashion perfectly. The best part about drawing inspiration is making it yours and not copying it directing from the source. With 15 dress options to choose from, this is simper than it seems. The CHIARA BONI LA PETITE ROBE Lace Body-Con Cocktail Dress and the SHOSHANNA Velvet Lace Sheath Midi Dress are two hidden gems to capture the look. Similarly chic and vintage, these options are great for having more freedom when it comes to styling. Paired with some heels or heeled boots, you can be on your way to a fashionable winter. Camille Co's dress style just instantly became yours—and we might just say they're equally as lovely and alluring.
Shop Camille Co's Dress Style
LIKELY Trish Lace Mini Dress

$

288

WAIMARI Alicia Shirred Guipure Lace Mini Dress

$

345

ALEX EVENINGS Beaded Sheath Cocktail Dress

$

199

BLUMARINE Floral-lace Mini Dress

$

1,540

OSCAR DE LA RENTA Floral-lace Detail Short Dress

$

2,990

SAM EDELMAN Ruched Long Sleeve Lace Mini Dress

$

148

SHOSHANNA Velvet Lace Sheath Midi Dress

$

570

LOVESHACKFANCY Athala Mini Lace Ruffle Dress

$

295

SHRIMPS Dax Guipure-lace Tiered Midi Dress

$

664

AKRIS Mixed-Media Velvet Butterfly-Sleeve Shift Dress

$

1,390

L'AGENCE L'AGENCE Kaiya Lace Belted Midi Shirt Dress

$

365

TULAROSA Harper Midi Dress

$

248

ML MONIQUE LHUILLIER Lace Puff-Sleeve Midi-Dress

$

645

CHIARA BONI Lace Body-Con Cocktail Dress

$

750

AKRIS Butterfly Wing Velvet Fit-&-Flare Dress

$

1,590