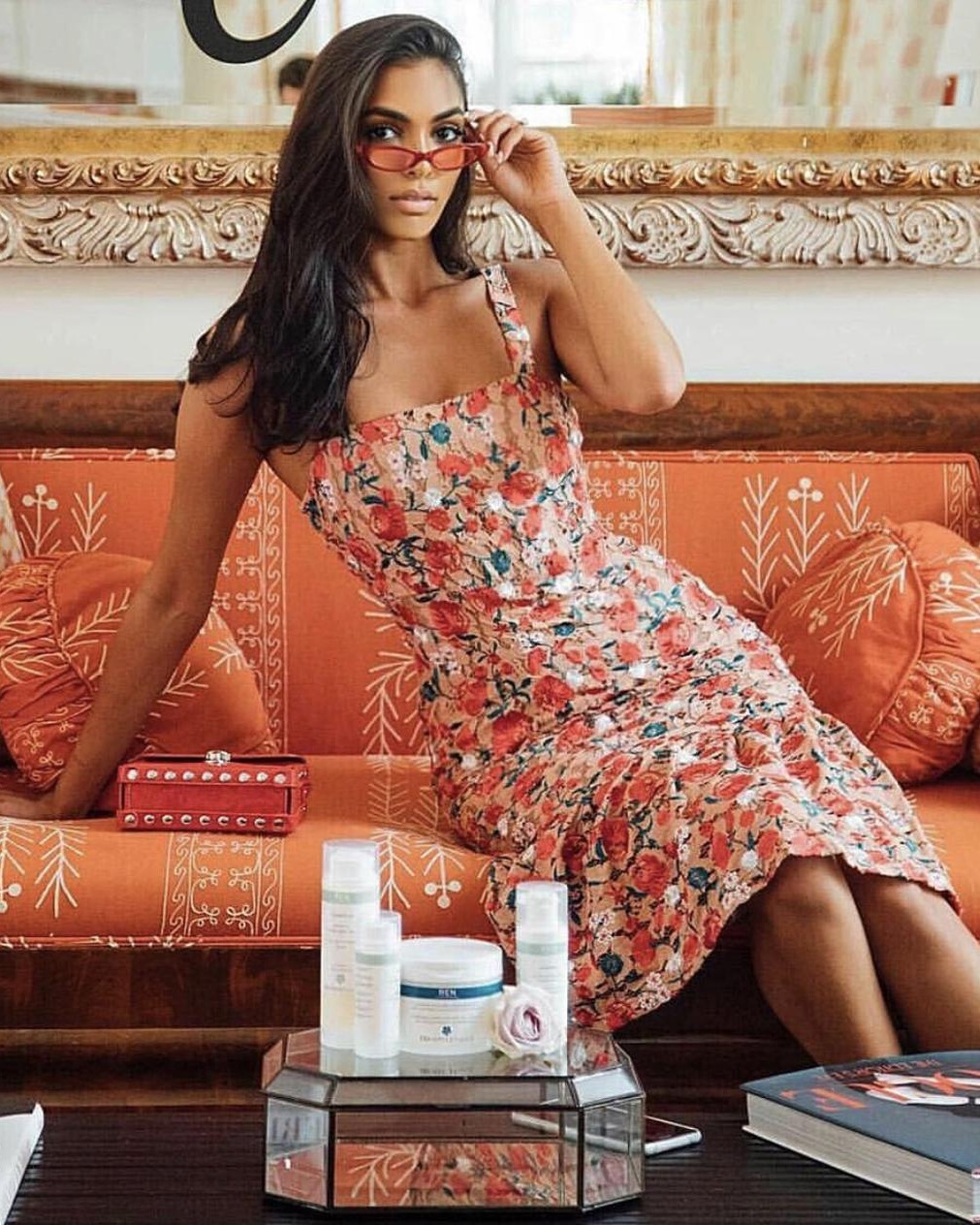 Forget Heels—These Chic Midi Dresses Pair Perfectly With Sneakers Too
LOVERS AND FRIENDS
Forget Heels—These Chic Midi Dresses Pair Perfectly With Sneakers Too
When it comes to summer fashion, chic midi dress should be at the top of your list. Despite the common misconception that midis should only be worn with sandals or heels, these pieces are beyond versatile. And the best part isn't just that, but it's their length that makes them all worth your while. Regardless of the forecast in your area, midis are a great way to balance your outfit. Whether worn alone or together with a layer, these pieces are just perfect for the season. Get ready to embrace a new level of style and versatility as we dive into the world of chic midi dresses. After scrolling through this edit, you might just start shopping for more sneakers.
Chic Midi Dresses In Exciting Colors & Prints
Who says you need heels to complete your look when wearing a vibrant or floral chic midi dress? We're here to challenge that notion and introduce you to a world of exciting colors and prints that don't require uncomfortable footwear. After all, you definitely don't need heels or sandals to look put together. While that may be the case for formal occasions, sneakers work just fine during the day or even the evening. Sometimes, comfortability is more important.
For example, the LOVERS AND FRIENDS Under The Stars Midi Dress is just as eye-catching with sneakers. While it's definitely on the bolder side of fashion, pieces like these command attention. Not to mention, you don't have to do much to ensure your outfit is fashion forward. Similar, the MAJORELLE Quincy Midi Dress is another showstopper. A good color or print will do just the job that you need it to. Chic midi dresses and sneakers are the perfect combination of fashion-forward and practicality.
SILVIA TCHERASSI Lea Embroidered Midi Dress

$

920

KHAITE Lally Empire-Waist Godet-Hem Midi Dress

$

2,500

LOVERS AND FRIENDS Under The Stars Midi Dress

$

228

MAJORELLE Quincy Midi Dress

$

178

A.L.C. Renzo Dress

$

595

AQUA Cotton Ruffled Hem Midi Dress

$

118

AQUA Sleeveless Bustier Tiered Midi Dress

$

118

AMANDA UPRICHARD Franny Dress

$

229

HEARTLOOM Gracelyn Dress

$

139

KARINA GRIMALDI Josephine Midi Dress

$

394

FREE PEOPLE Finer Things Midi Dress

$

98

REISS Milena Midi Dress

$

320

BCBG MAXAZRIA Day Dress

$

298

WHISTLES Floral Crescent Midi Dress

$

319

REISS Livia Blurred Floral Midi Dress

$

285

GOOD AMERICAN Scuba Midi Dress

$

99

REISS Livia Floral Midi Dress

$

285

ALICE AND OLIVIA Jovi Pointelle Knit Dress

$

440

ALICE AND OLIVIA Julietta Denim Midi Dress

$

395

REISS Willow Tie Front Midi Dress

$

385

BANJANAN Ophelia Dress

$

500

LOVESHACKFANCY Ayala Dress

$

395

ULLA JOHNSON Marcella Dress

$

590

THREE GRACES LONDON Rose V-neck Cutout Linen Midi Dress

$

708

RAMY BROOK Greta Ruffle Midi Dress

$

495

ULLA JOHNSON Palma Dress

$

430

PIXIE MARKET Claudia Ruched Strapless Maxi Dress

$

156

FANM MON Rozie Dress

$

460

AJE Gabrielle Plunge Midi Dress

$

595

FAITHFULL THE BRAND Agnata Smocked Floral-print Organic Cotton-poplin Midi Dress

$

229
Versatile Staples You Can Always Count On
Solid basics are the backbone of any wardrobe, and chic midi dresses are no exception. These versatile staples are not only easy to style but also a lifesaver on those hot days when pants just won't cut it. Opting for a midi instantly elevates your look, but when you pair it with sneakers, you take it to a whole new level.
Whether you choose a simple, solid midi or a classic striped design, the addition of sneakers adds an unexpected touch of coolness. Our favorite? The AMANDA UPRICHARD Franny Dress. You can effortlessly transition from running errands to meeting up with friends without missing a beat. But with more chic midi dresses like this one, you can practically do anything.