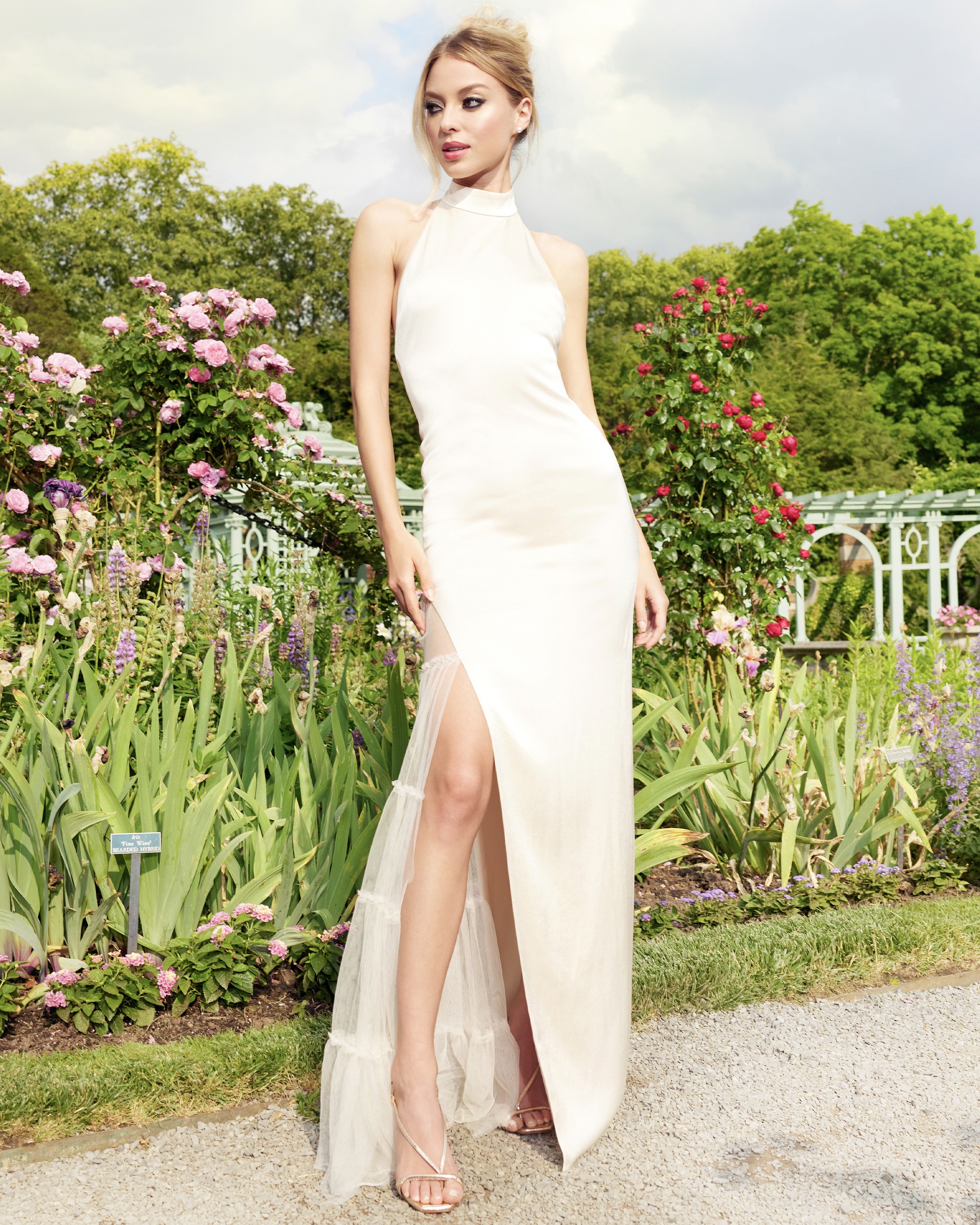 ALICE + OLIVIA
Forget Gowns, These Ethereal White Dresses Were Made For Tying The Knot
For every bride, finding the perfect wedding dress is nothing short of a fairy tale—but that's where ethereal white dresses come into play. It's time to step away from the traditional gowns and consider something a bit more modern and magical. Additionally, these white pieces aren't just for weddings; they're for any moment that deserves a touch of magic. With a market full of enchanting options, it's time to redefine the bridal look in a way that's unique to you. Whether you're walking down the aisle or dancing your way through a garden party, these ethereal white dresses promise a touch of modern elegance. Regardless of what you thought you'd wear on your big day, these will tell you otherwise.
Ethereal White Dresses You Have Yet To See
Ethereal white dresses offer a fresh perspective to weddings, combining a touch of magic with modern elegance. Additionally, these styles are like a breath of fresh air, with their delicate lace patterns, floating layers, and eye-catching textures. They're not just dresses; they're dreams woven in fabric. Furthermore, not only are they eye-catching, but they promise a look that's both timeless and contemporary. Besides, if it's going to be your wedding day, why not go big?
For example, the SIMKHAI Signature Joy Mini Dress is likely not just everywhere. While most wouldn't choose this for their special day, we couldn't recommend it enough. Every enchanting detail will undoubtedly turn heads and capture hearts. The beauty of ethereal white dresses like these is in their ability to redefine tradition. Additionally, they're not bound by the usual rules of wedding attire, offering a canvas for brides to express their individual style in the most enchanting way possible.
Wedding Or Not—Here They Come
Now, you might be wondering—are these ethereal white dresses only for weddings? Absolutely not! Imagine stepping into a garden party, the soft layers of your white dress swaying with each step. The effect is simply mesmerizing. Or perhaps, an upscale brunch with friends, where your dress sets you apart with its timeless charm. Plus, these styles are a celebration of elegance, suitable for any special occasion where you want to radiate grace.
Our favorites are the HEMANT AND NANDITA Reet Midi Dress and the GIAMBATTISTA VALLI Viscose Knit Cutout Midi Dress. Versatile enough for weddings to parties, these pieces are must-haves for any woman. Moreover, the old rule about avoiding white after Labor Day doesn't apply here. In fact, these ethereal white dresses are designed for year-round wear. So whether you're saying your vows or savoring summer parties, these pieces are ready to take it on.