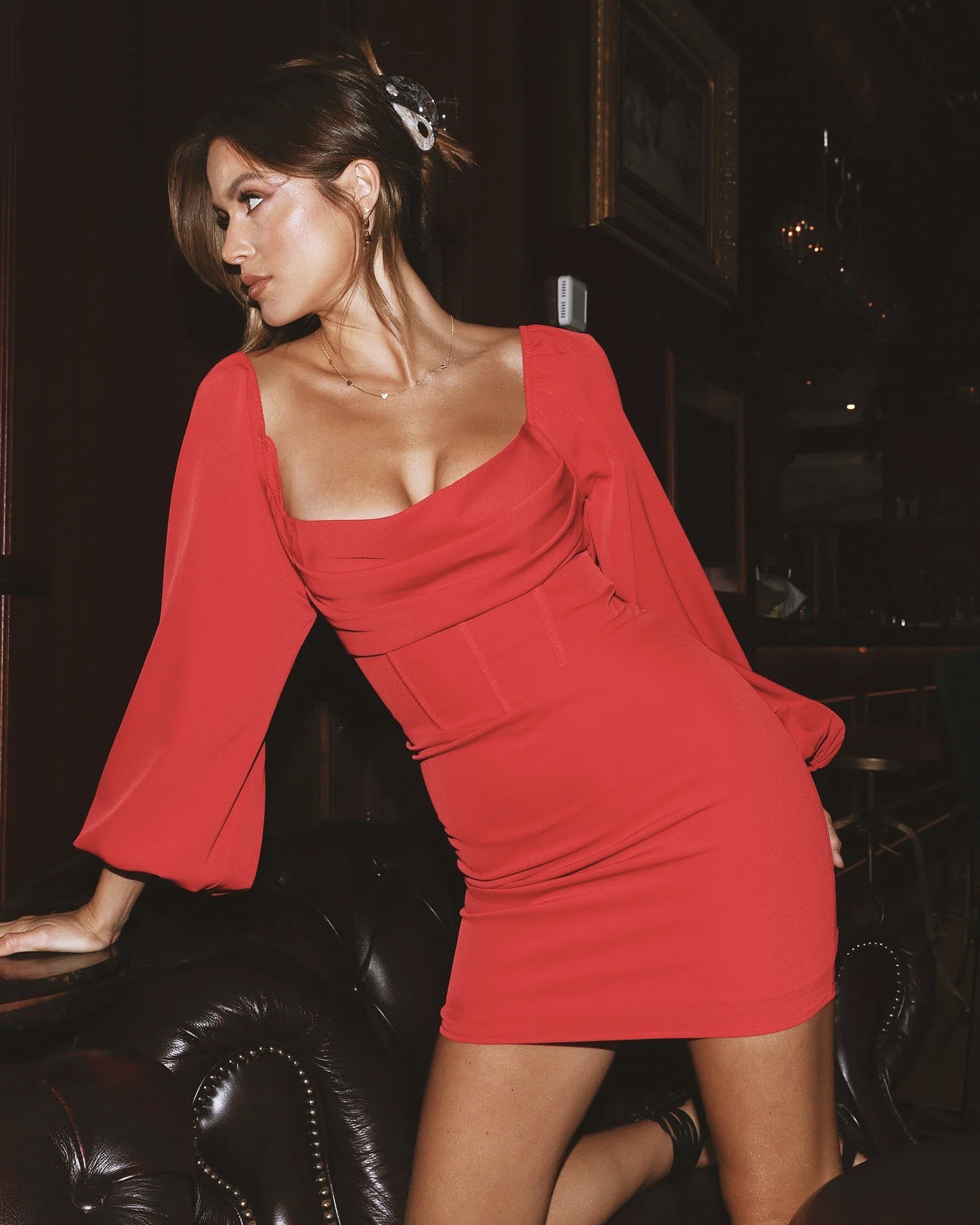 Dreaming Of Paris? These Parisian Summer Dresses Will Instantly Transport You To France
PRINCESS POLLY
Dreaming Of Paris? These Parisian Summer Dresses Will Instantly Transport You To France
As summer quickly approaches, women everywhere are looking for Parisian summer dresses to add to their wardrobes. Why? Because the stye style has emerged as one of the hottest trends for the season. With its effortless and chic aesthetic, the French aesthetic has become a must-have for every fashionable woman. But what really makes the style so appealing is its versatility. Whether you're planning a picnic in the park, attending a garden party, or simply running errands, a Parisian summer dress can be dressed up or down to suit any occasion. It's a style that's effortless and chic, yet always fashion-forward. Embrace the trend in your wardrobe this summer and elevate your fashion game to new heights.
Parisian Summer Dresses Every Fashionista Should Own
Parisian summer dresses have become a must-have in every fashionista's wardrobe for decades. Just as a little black dress is a classic staple for the spring and summer seasons, the French style is just the same. It's important for every woman to have a few key timeless pieces in her wardrobe, and Parisian pieces are the perfect addition.
Whether you prefer a classic wrap dress, a flowy maxi dress, or a simple slip dress, each style exudes effortless elegance and sophistication that never goes out of style. For example, the AMANDA UPRICHARD Demetra Dress is simply stunning. Dresses like these can be dressed up with heels and statement jewelry or dressed down with sandals and a denim jacket. With their feminine silhouette and delicate details, Parisian summer dresses are a wardrobe investment that you'll never regret.
CAROLINA HERRERA Chiffon A Line Dress

$

2,590

ELLIATT Creole Dress

$

225

CAROLINA HERRERA Organza Shirt Dress

$

2,990

BARDOT Kiah Corset Mini Dress

$

179

FREE PEOPLE Isabella Maxi Dress

$

98

AMANDA UPRICHARD Demetra Dress

$

229

E.STOTT Esther + Nancy Detachable-bolero Cotton Dress

$

1,900

DOLCE&GABBANA Halter-neck Tulle Midi Dress

$

3,560

DÔEN Nanou Belted Ruffled Ramie Midi Dress

$

370

SELF-PORTRAIT Lace-trimmed Pleated Floral-print Chiffon Midi Dress

$

540

WAIMARI Kate Cotton-voile And Guipure Lace Midi Dress

$

375

AJE Beacon Linen Blend A-Line Dress

$

495

KHAITE Lalita Pleated Cotton-blend Twill Halterneck Midi Dress

$

1,980

REFORMATION Maebry Floral Dress

$

248

FAITHFULL THE BRAND Nikoleta Ruffled Linen-blend Mini Dress

$

219

FAITHFULL THE BRAND La Belle Mini Dress

$

169

NBD Esmeralda Mini Dress

$

228

CECE Eyelet Combo Knit Cotton Mini Dress

$

99

WEWOREWHAT Puff Sleeve Midi Dress

$

129

MORE TO COME Jara Mini Dress

$

88

REFORMATION Aylani Tie Neck Minidress

$

198

FRENCH CONNECTION Bette Floral Satin Burnout Dress

$

168

REFORMATION Saskia Floral Bustier Sundress

$

198

CHLOÉ Vertical Dart Linen Midi Dress

$

3,200

REFORMATION Bridgton Off-shoulder Linen Midi Dress

$

248

BOTTEGA VENETA Textured Cotton Midi Dress

$

2,950

PRINCESS POLLY Lillie Long Sleeve Mini Dress

$

70

WAYF Paloma Floral Halter Neck Tiered Dress

$

138

ME+EM Polka Dot Flower Print Short Fit + Flare Dress

$

465

PEONY + Net Sustain Smocked Floral-print Linen Mini Dress

$

260
Evening Wear: The Chicer, The Better
Parisian summer dresses don't have to be limited to casual cotton poplins. In fact, a more dressy Parisian dress can elevate your evening occasions and make you the center of attention. From silk to lace, Parisian summer dresses come in a range of fabrics that are perfect for dressing up and down. Plus, versatile style dresses are easily among the best pieces to wear out. They're easy to style and usually comfortable, making them a go-to choice for women on the go.
Whether you're attending a sophisticated dinner with friends or a night out with your lover, the French style of dress will have you looking your best. Our particular favorites are the SELF-PORTRAIT Lace-trimmed Pleated Floral-print Chiffon Midi Dress and the DOLCE&GABBANA Halter-neck Tulle Midi Dress. With their timeless elegance and effortless style, it's no wonder why Parisian summer dresses are a favorite among fashionistas worldwide. These two hidden gems are just simply classics you don't find very often anymore.