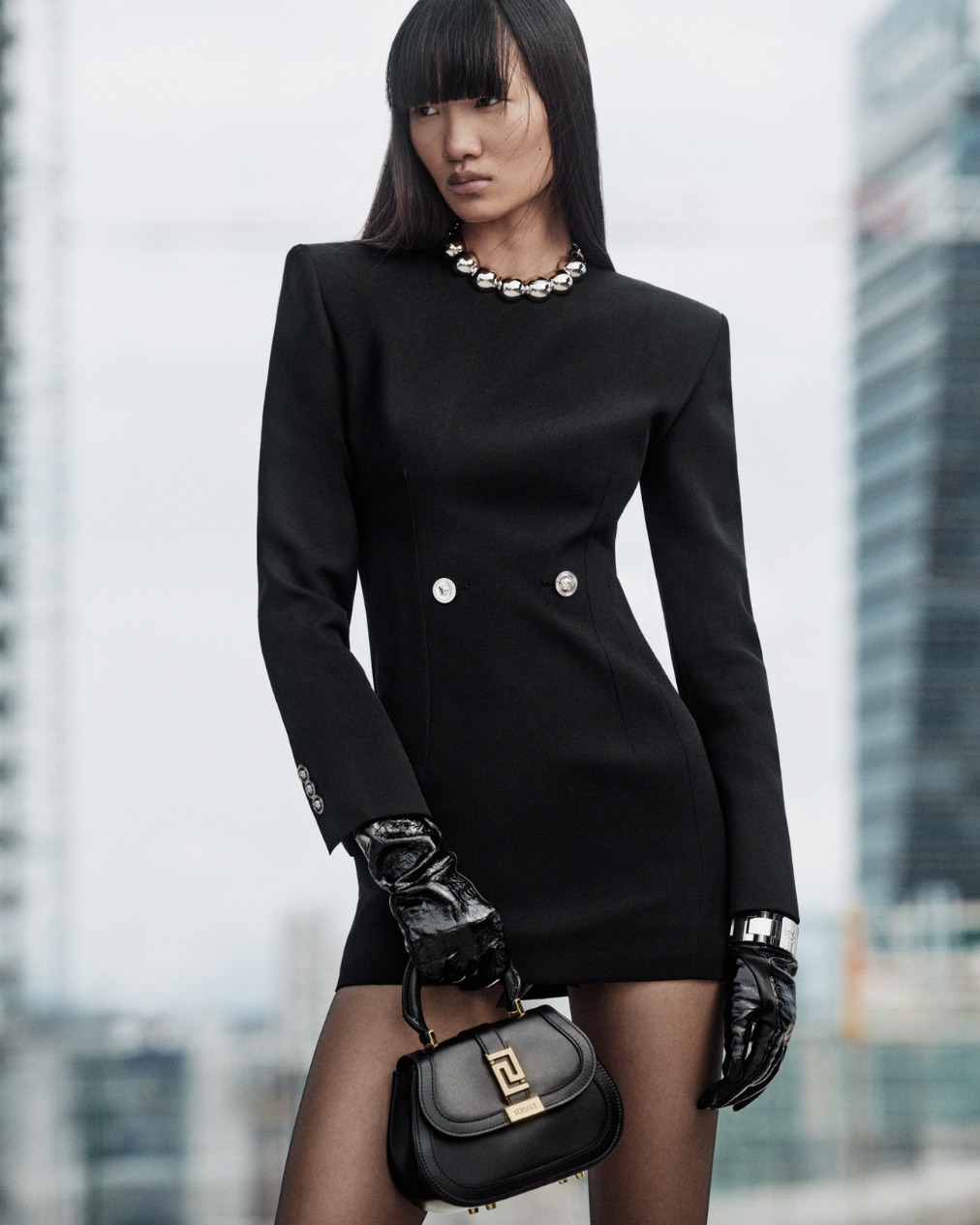 Versace
Don't Step Out in LBDs Without These Classic Black Bags
When it comes to timeless elegance, few combinations beat the magic of a little black dresses (LBDs) paired with classic black bags. It's a duo that effortlessly exudes sophistication and style, making it a go-to choice for fashion-savvy women around the world. However, with fall here, the allure of this monochrome ensemble is more captivating than ever. Looking to get the look asap? We couldn't wait either. Keep scrolling to unravel the art of pairing LBDs with the perfect classic black bags. After all, when two classics meet, the result is nothing short of iconic.
Classic Black Bags To Buy Now
Elevating your LBD game with classic black bags isn't negotiable. The all-black look is an absolute must-have this season. Not to mention, these bags not only complement the elegance of your LBDs, but also stand on their own as timeless pieces. After all, who doesn't love black accessories? From sleek clutches to structured totes, each piece caters to a diverse range of tastes. Investing in these black styles is not just a style statement; it's an affirmation of your fashion-forward sensibilities.
For example, the VALENTINO GARAVANI Rockstud Leather Clutch Bag is by far one of the most versatile pieces. The modern market isn't usually filled with timeless styles, so taking advantage is a must. With trends moving as fast as lightening, snagging the best classic black bags is a must. In the end, you'll find these buys to be your best yet.
Black Is Always In Style
In the ever-evolving world of fashion, classic black bags will always be in. It's a shade that transcends trends, effortlessly adapting to the changing seasons and moods. But when it comes to accessories, particularly bags, the classic black option stands as the definition of versatility. It complements a wide array of outfits, effortlessly transitioning from day to night. Whether you're headed to a boardroom meeting or a chic evening party, a black bags bring understated luxury.
Wondering what our favorites are? It's hard to choose. With the VERSACE Greca Goddess Mini Leather Top-handle Bag and the ANNE KLEIN Turn Lock Convertible Box Bag on the market, we couldn't choose one. Bags like these are statements that transcend time. And when paired with LBDs, there's no doubt you'll be the best dressed in any room you step in. Classic black bags are much more than an accessory; they're a celebration of enduring elegance. So before you slip on your favorite LBD, it's time to get shopping.