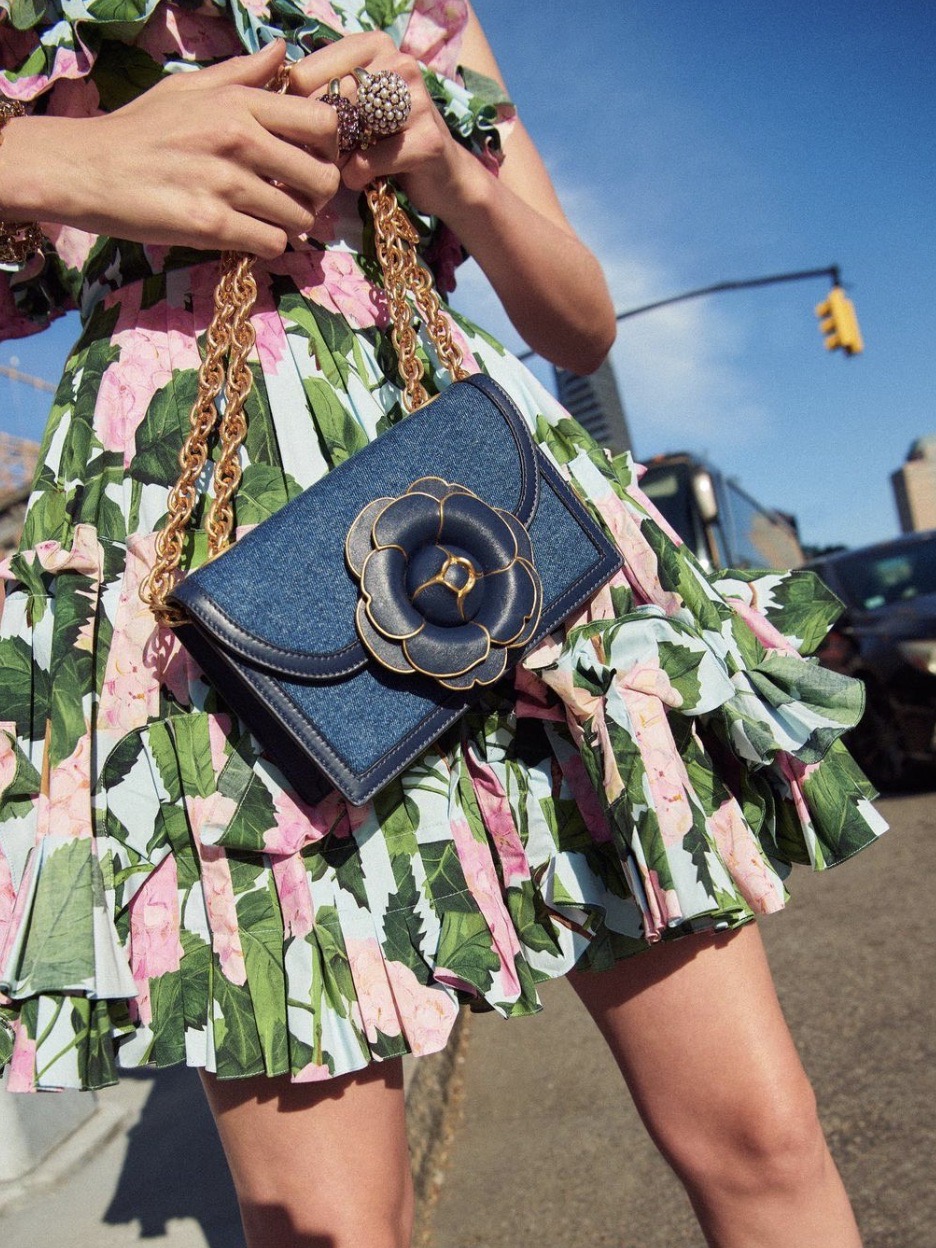 Oscar De La Renta
Designer Vacation Bags You Can Count On For Any Stylish Trip
It's time to talk about what every woman looks forward to this time of year: designer vacation bags. There's simply no better time had than time away from home—abroad or not. Whether you're sailing on a trip in the near future or escaping into the city for a weekend, bags are a must. Regardless of what you normally pack, there's a bag to suit your personal taste. But if you don't have anything planned just yet, these designer vacation bags might just be the reason you do…
Designer Vacation Bags Fit For The Beach
If you're here for the designer vacation bags that belong on the beach, you're in for a whole lot of stylish surprises. While once upon a time beach bags were nothing but straw or cotton totes, they're now getting a major dramatic upgrade. As for 2023, this classic summer essential is now everything from a more elevated tote to a crossbody—and everything in between.
But just because it's the beach, doesn't mean you can't look stylish as ever. Every look could use a good bag, even if it's a bikini in the sand. Our particular favorite in mind is the LOEWE A4 Raffia Tote Bag. Chic and definitely fashion-forward for the year, you can always count on this style to stand out. Similarly, the ANYA HINDMARCH Tasseled Leather-trimmed Crocheted Raffia Tote is a bolder look for those feeling a bit more adventurous. After all, you're going to snag some designer vacation bags—make it fun! This piece is surely the way to do that.
The Perfect Bags For A Day & Night In The City
Designer vacation bags don't always have to straw totes or some sort of beach bag. There are too many activities to have fun with to limit yourself to just one style of bag. After all, all of those extra looks you'll be packing need accessories. The best way to be prepared is to stock up on as many styling pieces you can. Why bring what you have when you can try something new?
For example, the ALEXIS BITTAR Liquid Metal Hand Metallic Leather Top-Handle Bag is a great going out piece. Whether it be dinner or a casual evening stroll in the city, you can't go wrong with wearing a luxurious bag like this. Similarly, the TOM FORD Tara Mini Leather-trimmed Crossbody Bag is another great piece for any time of the day. When on vacation, looking and feeling your best is what it's all about. Experiment with the latest trends on the market for a head-to-tore look you'll be proud of. But with these designer vacation bags, you won't have to worry about packing at all.