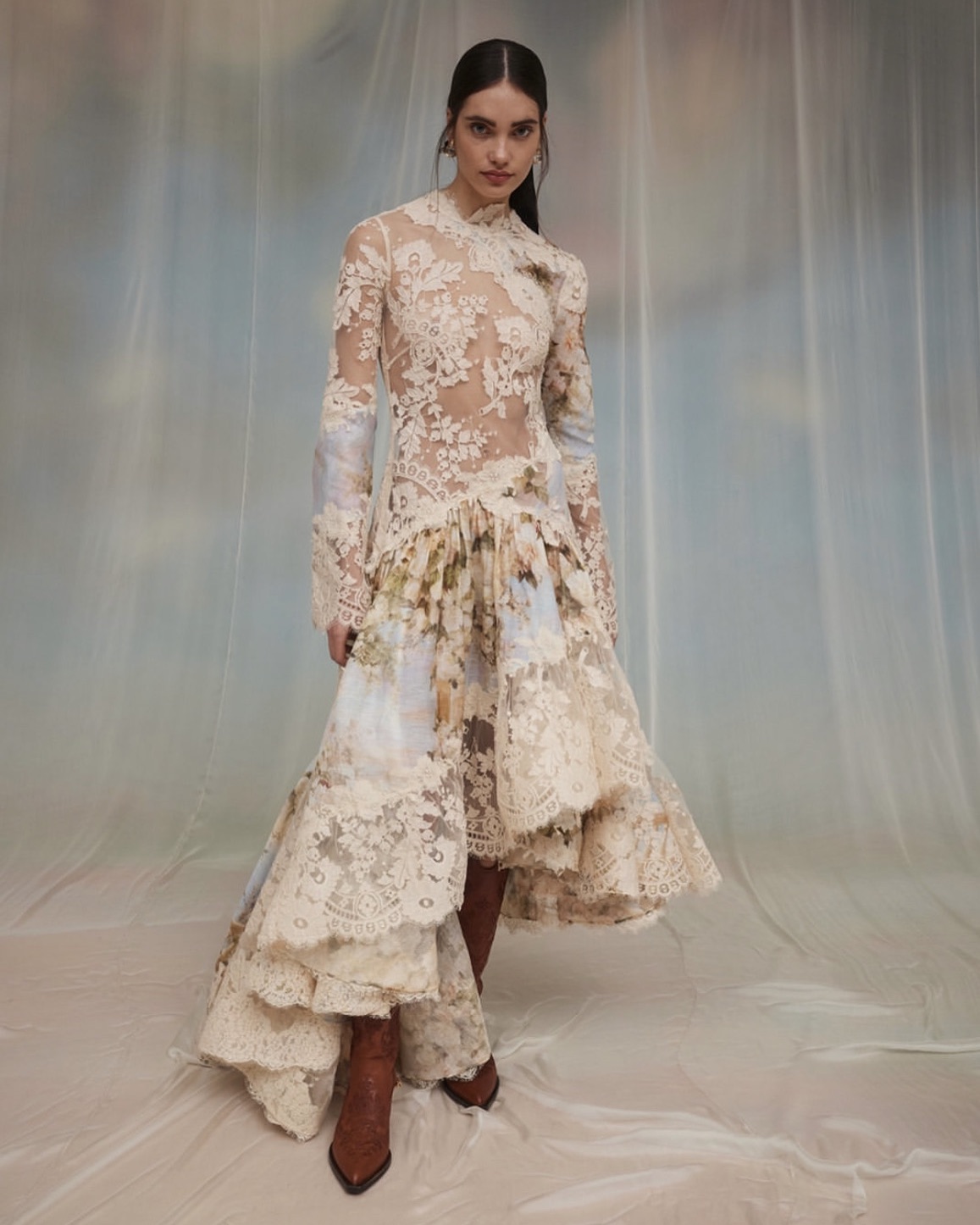 Zimmerman
Couldn't Make It To PFW? These Were The Most Popular Dresses Worn
Paris Fashion Week (PFW), the peak of fashion excitement, recently treated us to an amazing display of style and creativity—specifically the most popular dresses on the market. From the big fashion shows to the busy streets, every part of the city was filled with a strong love for fashion. Among all the trends that came up, one thing stood out: individuality and uniqueness. While in past years the streets would be covered in replicas, this season of PFW took a different turn. Ruffles, leather, lace, asymmetrical cuts, autumn colors, and lively florals took the spotlight. And luckily for you, you too can wear similar pieces as your favorite fashionistas sitting front row.
Don't Miss Out On The Most Popular Dresses
When it comes to capturing the heart of PFW, the most popular dresses are the true stars. These aren't your regular clothes; they're artistic creations that connect with every trend-savvy person. Ruffles flowed gracefully, meanwhile, leather gave off a rebellious vibe, and lace added a touch of delicate charm. In addition, asymmetrical cuts played with shapes, giving a dynamic twist to classic forms. Furthermore, the colors echoed the rich palette of autumn, while florals danced in a vibrant display.
Regardless of whether you're a seasoned fashion enthusiast or just getting into it, these pieces are a must-have. For example, the CULT GAIA Reverie Dress and the ACNE STUDIOS Sleeveless Satin Midi Dress are great buys for the season. The best part is you don't have to be at fashion week to look your best in them.
ACNE STUDIOS Sleeveless Satin Midi Dress

$

1,050
Bring PFW Street Style Home
PFW isn't just about the runways—it extends to the streets with the most popular dresses, captivating hearts and cameras alike. Here, personal style takes the spotlight, and the trendiest looks become the perfect base for styling. For example, picture yourself strolling on the cobblestone streets in a ruffled masterpiece, or confidently walking in a leather-clad statement. Regardless of whatever it is you seek, there's the perfect dress out there waiting for you. The essence of PFW street style is about making these trends your own, infusing them with your personality.
If we had to choose one, our favorite would be the SIMKHAI Vea Gown. Elegant in its own right, styles like these will easily infuse some sophistication into your wardrobe. And even if you aren't much of a formal dresser, you'll still find popular dresses like these to be magnetic.