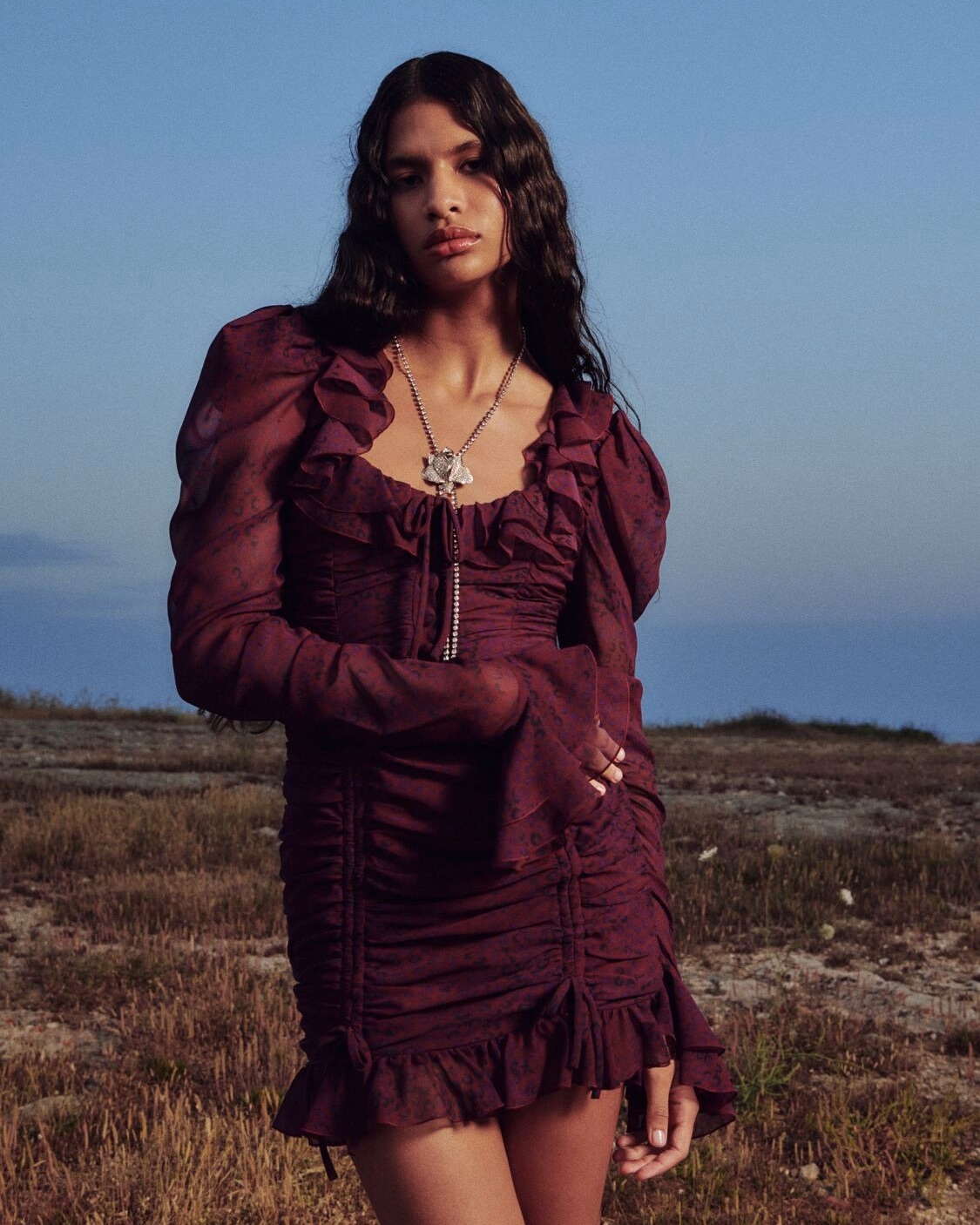 Alessandra Rich
Animal Print Dresses Are Back And Wilder Than Ever
Get ready to unleash your inner wild child — animal print dresses are clawing their way back into the spotlight. This timeless trend has roared back with a fierce touch that's impossible to ignore. From the runway to the red carpet, we're seeing an explosion of exotic patterns that are taking the fashion world by storm. However, it's not just about leopard spots anymore; it's about embracing the entire animal kingdom in your wardrobe. Whether you're a seasoned fashionista or a new to animal patterns, there's a print out there just waiting for you. Keep scrolling to find the top 30 animal print dresses on the market and discover how to leverage this hot trend that's here to stay.
Animal Print Dresses: All Leopard Everything
There's no denying that the most popular printed dresses are leopard. Not only is it bold and fierce, but it's also extremely versatile. While trending now in 2023, leopard patterns have been around throughout the decades—making modern comebacks every time. From slinky slips to tailored midis, the print is showing up in unexpected places, making a statement that's impossible to ignore. The most important thing to remember is to go all out and embrace this trend from head to toe. A full-on leopard print dress paired with chunky boots and statement accessories is the ultimate power move.
For example, the SAINT LAURENT Leopard Print Sheer Satin Mini Dress and the Valentino Garavani Dégradé Leopard-print Crepe Dress were made for this. Even if you aren't the biggest fan of animal print dresses, you'll find one pattern to be your taste. And luckily for you, there are numerous to choose from. Whether it be more versatile versions or graphic ones, there are too many animal print dresses to not hop on the trend.
SAINT LAURENT Leopard Print Sheer Satin Mini Dress

$

3,690

NISSA V-neck Snakeskin-print Dress

$

502
Test Out A New Print
With all the animal print dresses on the market, why stop at leopard? This season, it's all about pushing boundaries and trying out new prints that'll leave everyone in awe. Snake skin, zebra, and even more exotic patterns are making their way into the spotlight. Don't be afraid to experiment and mix things up. The key is to let your imagination run wild and embrace the fearless spirit of fashion.
Our ultimate unique favorite is the OSCAR DE LA RENTA Tiger-Printed Silk-Twill Caftan. Unlike the others, this piece is quite the trendy look. So, if you consider yourself a trendsetter, you might want to get your hands on this piece. Embrace the boldness, the fierceness, and the untamed beauty of animal print dresses. They're not just a trend; they're a statement.
Shop All Animal Print Dresses