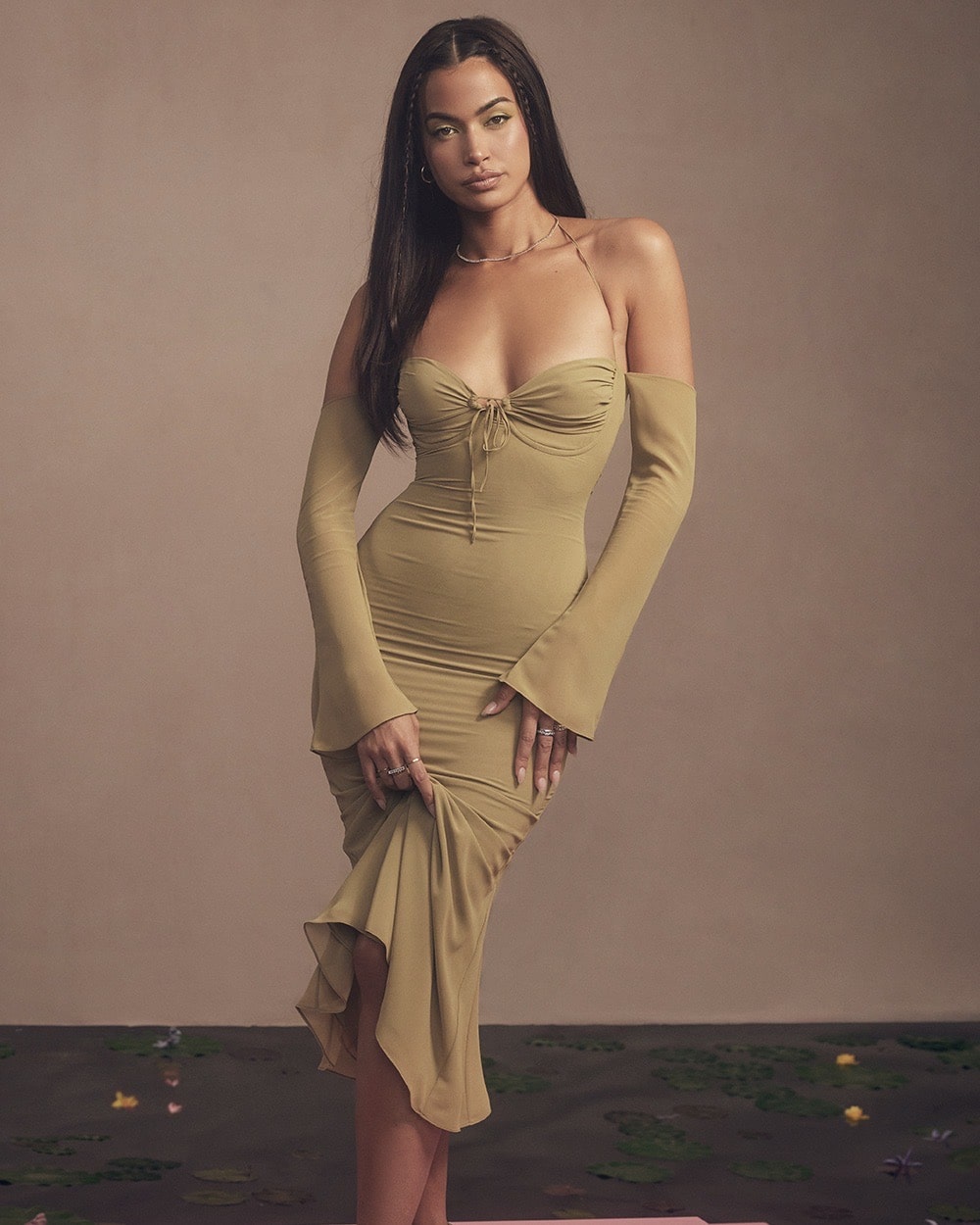 HOUSE OF CB
21 Fashion Forward Dresses To Wear This Fall
With fall just a couple of weeks away, it's finally time to stock up on all of the fashion forward dresses. Autumn is one of the best seasons when it comes to style and the market has just what we all need to look our best. From the hottest midi bodycons to the best casual skaters, dresses are at the top of our list when it comes to this shopping list. The last thing anyone wants to occupy their time with is worrying about what they're going to wear. Enjoy all that the fall season has to offer with the hottest fashion forward dresses out there. Scroll to discover our favorite 21 options from the world's leading online stores. You're bound to find your new favorite in this list!
Fashion Forward Dresses In New Lengths
With fashion forward dresses favoring short lengths all summer long, it's finally time for something new. Say goodbye to the maxis and minis and opt for fall very own iconic midi. There's simply no better length to wear this season than one that doesn't leave you too cold or warm, making it your next go-to. That's why we're currently loving the HOUSE OF CB Flora Pleated Satin Midi Dress and the SELF-PORTRAIT Power Mesh Long-Sleeve Midi-Dress for this reason. Although simple, they are certainly eye-catchers. With silhouettes like this, you can never go wrong. The best part is that they're easy to style and make yours—no matter where you're headed. So if you're going to rock any fashion forward dresses this autumn, make it a midi.
One Fall Piece With It all
Many fashion forward dresses are nothing but trends and fads, but this fall season—we're taking our wardrobe to the next level. If you're on the market for a very special piece, make sure to check out the VALENTINO Embellished Corded Lace Midi Dress. It's simply one of the best options for those looking to head out most of the season. Regardless of where you plan to wear it, it's one of those unique purchases you can never really go without. Sometimes you just need to splurge and we'd argue that this piece is worth splurging it all. Similarly, the TOM FORD Off-the-shoulder Gathered Velvet Mini Dress is another one of the fashion forward dresses in our cart. Effortless to throw on and fabulous to wear, we certainly can't wait for fall to arrive. Both of these special pieces are what make the season as fashionable as it is!
Shop All Fashion Forward Dresses